A Deserving Contender for the 2023 Kopa Trophy.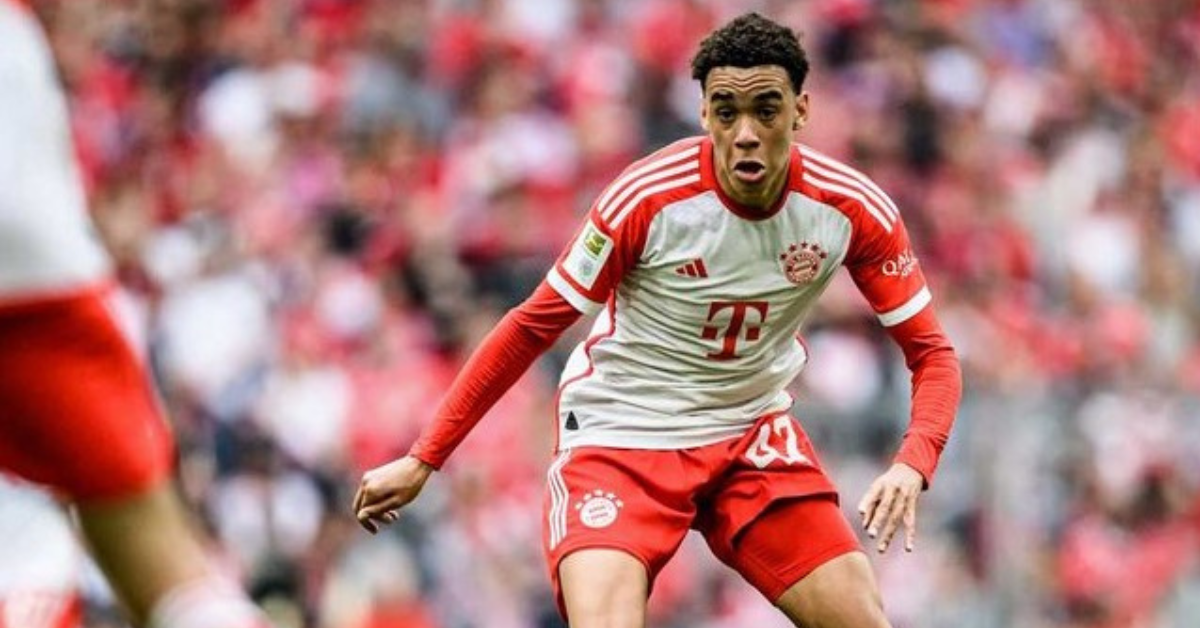 Jamal Musiala: A Deserving Contender for the 2023 Kopa Trophy
Jamal Musiala's nomination for the 2023 Kopa Trophy, recognizing the world's best U21 player, is a testament to his exceptional talent and meteoric rise. Despite finishing in third place for the award in both 2021 and 2022, this year may finally see the Bayern Munich and Germany sensation clinch the coveted trophy. Here's why Musiala's case for winning is compelling.
Musiala's Rise to Stardom
Jamal Musiala has established himself as a world-class talent at just 20 years old. His journey to the pinnacle of football is underscored by his remarkable presence in the first teams of both record champions Bayern Munich and the four-time World Cup-winning national team of Germany. This alone speaks volumes about his prodigious talent and maturity.
Record-Breaking Performances
Musiala's career trajectory took a historic turn during the 2022/23 season, where he achieved remarkable feats on domestic, European, and international stages. One of the most enduring images of that season was his 12th and final Bundesliga goal, a moment that etched itself into the annals of football history.
In a pivotal match against Cologne, Musiala entered the game as a substitute and within four minutes, showcased his brilliance. He received the ball on the edge of the penalty area, skillfully evaded Cologne's Eric Martel, and unleashed a precisely placed shot into the far bottom corner of the net. This goal sealed Bayern Munich's 11th consecutive Bundesliga title, making Musiala an instant hero in Munich.
A Game-Changer for Bayern
Throughout the 2022/23 season, Jamal Musiala proved to be Bayern Munich's ace in the hole. No longer content with making cameo appearances from the bench, he thrived as a regular starter. Musiala's contribution of 22 goals and assists combined ranked him second only to Randal Kolo Muani in terms of direct goal involvements over the campaign.
His ability to change the course of a game with his football intelligence and skills was nothing short of remarkable. Without Musiala's influence, Bayern Munich could have found themselves trailing by as many as 15 points in the title race. His impact on the team was so profound that he is viewed as the heir apparent to Thomas Müller's role as the linchpin of Bayern's creative efforts.
The Magic of Musiala
In the words of his teammate Thomas Müller, "Jamal understands things even I don't see." Musiala's footballing instincts, vision, and creativity have left even seasoned professionals in awe. He is a player who possesses that rare combination of talent and magic that elevates those around him.
As the anticipation builds for the 2023 Kopa Trophy, Jamal Musiala's credentials as a deserving winner are evident. His world-class performances, record-breaking achievements, and game-changing abilities make him a standout candidate. This may well be the year when Musiala, the rising star from Bayern Munich, claims the Kopa Trophy and cements his status as one of football's brightest talents.
For more related updates visit our official website .
By – Sahiba Suri