100 Goals in 3 Matchdays: Bundesliga's Milestone!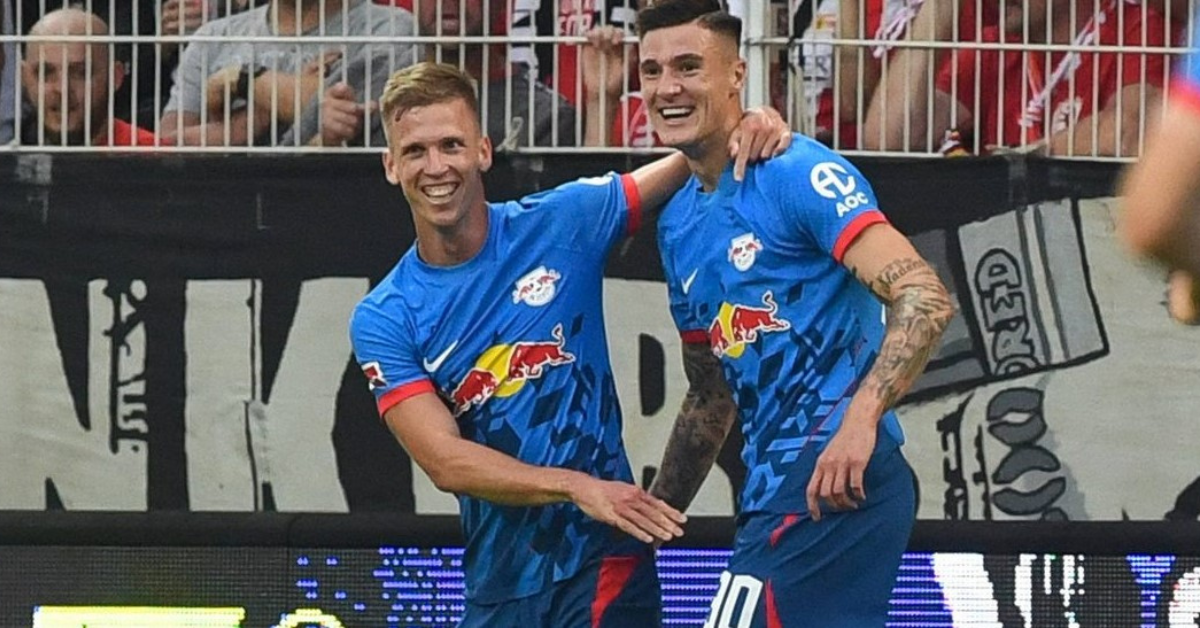 Bundesliga's 100-goal milestone in 3 matchdays!
The Bundesliga has once again proven itself as a footballing spectacle, with Matchday 3 delivering a goal-scoring extravaganza that left fans on the edge of their seats. With a standout performance from Victor Boniface, a dominant display by Bayern Munich, and the continued brilliance of Xavi Simons for Leipzig, here are five memorable moments from the weekend that saw the Bundesliga reach the incredible milestone of 100 goals in just three matchdays.
Goals Galore: The Bundesliga has always been known for its attacking prowess, and this season has been no exception. Borussia Mönchengladbach's thrilling 4-4 draw with Augsburg, Bayer Leverkusen's commanding 5-1 victory over Darmstadt, and VfB Stuttgart's dominant 5-0 win against Freiburg were just a few examples of the high-scoring matches that unfolded on Matchday 3. In fact, the first 27 matches of the season collectively produced a staggering 100 goals, surpassing the previous season's tally by 14 goals over the same number of matchdays.
The Bundesliga's Goal-Scoring Legacy: The Bundesliga has consistently been a hub for goals, consistently outperforming other top European leagues in terms of goals per game. This season is no different, with an average of 3.7 goals scored per match, leaving goalkeepers helpless in the face of relentless attacking talent. Remarkably, the 2023-24 season has yet to witness a scoreless draw, highlighting the league's commitment to providing fans with exciting, goal-laden encounters week in and week out.
Victor Boniface's Rampage: One of the standout moments of the weekend was the remarkable performance by Victor Boniface. The footballing world watched in awe as he ran riot, displaying incredible skill, precision, and goal-scoring prowess. His contribution to the high-scoring encounters was nothing short of extraordinary, cementing his status as one of the Bundesliga's emerging stars.
Bayern Munich's Title-Winning Display: Bayern Munich, a perennial powerhouse in German football, once again demonstrated their dominance with a performance worthy of champions. Their emphatic 101 performance showcased their depth, skill, and determination to retain their Bundesliga crown. Their relentless pursuit of excellence is a testament to their status as a footballing juggernaut.
Xavi Simons' Star Continues to Rise: Xavi Simons, a rising star in Leipzig's ranks, continued to shine on Matchday 3. His consistency and ability to impact games have made him a key figure for his team. Simons' performance underlines the Bundesliga's reputation as a league that nurtures and promotes young talent, offering them a platform to showcase their abilities on the grand stage.
In conclusion, the Bundesliga's Matchday 3 was a celebration of goals, entertainment, and the enduring appeal of German football. With a century of goals already on the board, the league continues to be a goal-scoring haven and a source of excitement for fans worldwide. As the season progresses, football enthusiasts can look forward to more thrilling encounters and unforgettable moments in the Bundesliga.
For more related updates visit our official website .
By- Sahiba Suri