Bundesliga Matchday 8 Highlights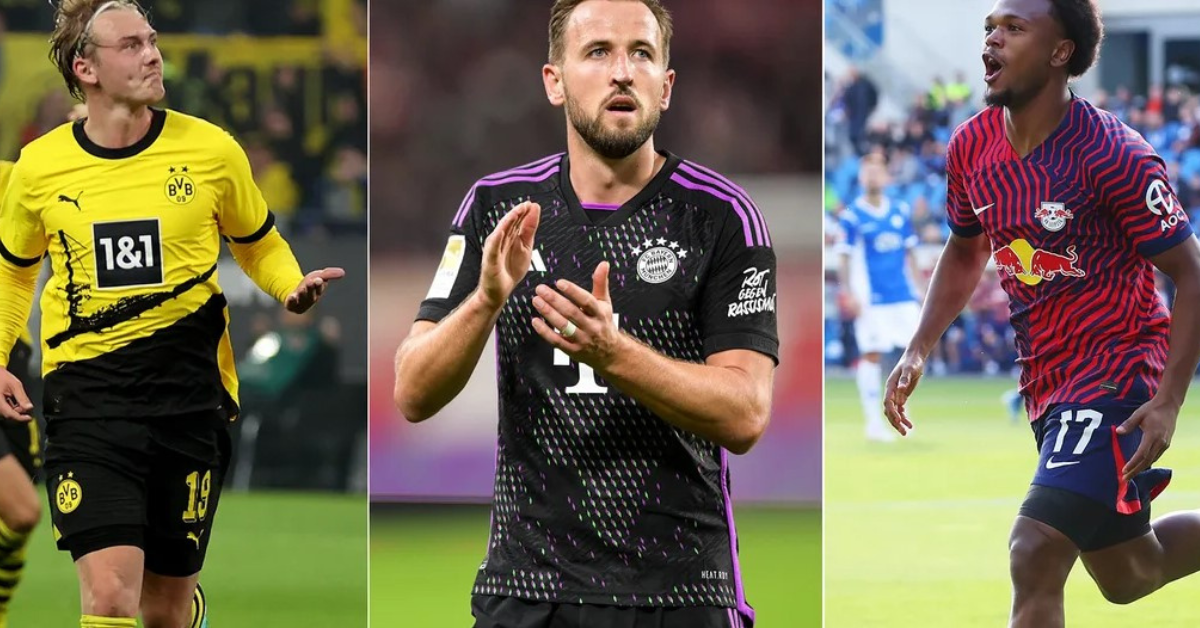 Here are the key takeaways from a thrilling Matchday 8 in the Bundesliga:
Big Boys Still Dominating: The top five teams continued their impressive form, with all securing wins. Despite four of them playing away, they clinched victories. This tightens the race at the top of the table, with Bayer Leverkusen, Bayern Munich, and Borussia Dortmund remaining unbeaten this season.
Golden Oldies Shine: Matchday 8 showcased the significance of experienced players. Players like Emre Can and Mats Hummels played crucial roles in their respective teams. In Bayern Munich, Harry Kane and Thomas Müller, despite their age, made significant contributions, with Kane even setting a historic record.
Openda's Breakthrough: RB Leipzig's Loïs Openda, a shrewd summer signing, displayed his explosive finishing skills with a brace against Darmstadt. Openda's goals put him in the top five goal scorers, showing his potential for the season.
Frankfurt's Defensive Prowess: Despite a slow start, Eintracht Frankfurt boasts the best defense in the league, conceding only six goals in eight matches. Their win against Hoffenheim marked their second consecutive victory and showcased their stability under new coach Dino Toppmöller.
Union Berlin's Struggles: Union Berlin faced their eighth consecutive defeat in all competitions and a sixth successive league loss, a first in Bundesliga history. The team from the capital is enduring a tough period.
In summary, Matchday 8 of the Bundesliga continued to showcase the dominance of the top teams, the influence of experienced players, and the emergence of promising talents. Additionally, Frankfurt's strong defense and Union Berlin's struggles added intrigue to the season. The Bundesliga promises an exciting and competitive season.
For More Related News Please Visit Our Official Website
By- Sahiba Suri