Bundesliga hits 100 goals in a Matchday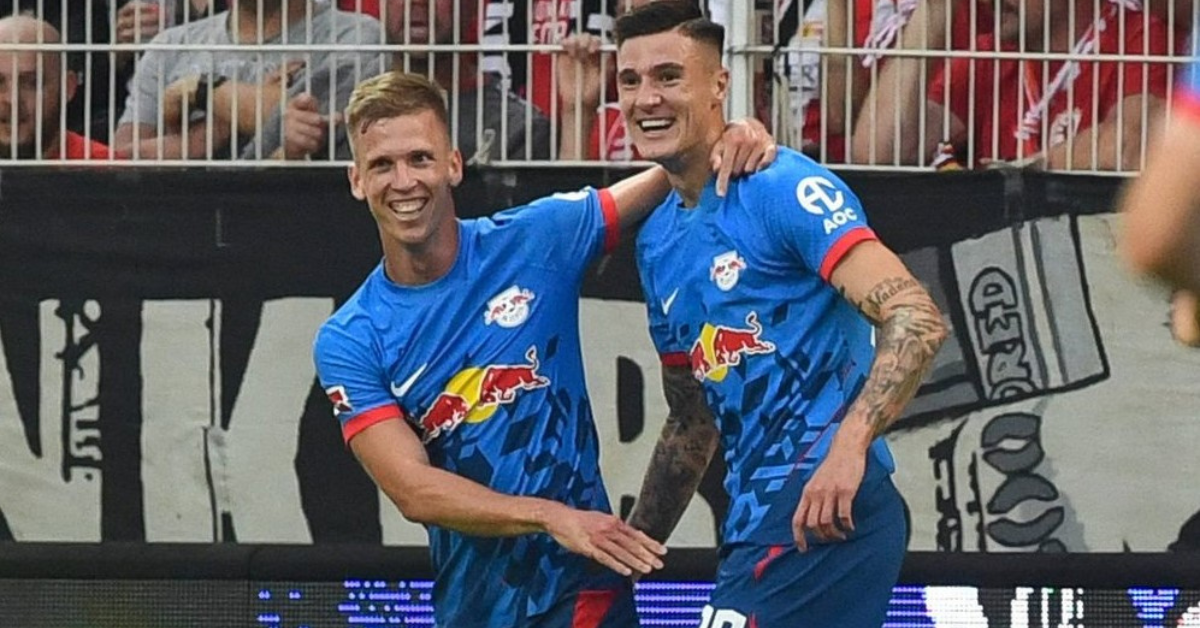 The Bundesliga hits 100 goals in a thrilling Matchday 3.
Bundesliga Celebrates a Century of Goals in a Spectacular Weekend
The Bundesliga once again displayed its reputation as a goal-laden haven during Matchday 3, leaving football fans in awe. From Victor Boniface's outstanding performance to Bayern Munich's demonstration of title-worthy prowess and Xavi Simons' dazzling show for Leipzig, this weekend was nothing short of spectacular.
In this comprehensive recap, bundesliga.com delves into five unforgettable moments from a weekend that witnessed an eruption of goals:
Goals Galore
Matchday 3 in the Bundesliga was a goal-scoring extravaganza. Borussia Mönchengladbach's thrilling 4-4 draw with Augsburg, Bayer Leverkusen's emphatic 5-1 victory over Darmstadt, and VfB Stuttgart's commanding 5-0 triumph over Freiburg were just a few of the standout performances. Astonishingly, in just three matchdays, the Bundesliga had already witnessed a staggering 100 goals scored, surpassing last season's tally of 86 during the same period.
The Bundesliga has long been celebrated for its prolific goal-scoring, consistently leading the way among Europe's top five leagues in terms of goals per game. This season is no different, as it maintains its dominance with an astonishing average of 3.7 goals per match, leaving goalkeepers beaten a net-busting 3.7 times per encounter. Remarkably, not a single match has ended in a scoreless draw, underscoring the league's attacking ethos.
The all-time record for most goals scored in a single Bundesliga season was established in 1983/84 when the net rippled a record 1,097 times, translating to an average of 3.58 goals per fixture. While there's a considerable distance to cover to match that historic feat, the current season is off to a blistering start, marking the first time since 1984/85 that the league has achieved the milestone of 100 goals after just three Matchdays. Back then, Bundesliga teams collectively found the back of the net 109 times during the same timeframe.
Boniface Ignites the Pitch
For fans of Bayer Leverkusen, this is undoubtedly an exhilarating period. After three matches, Die Werkself boasts a perfect record, with their most recent victory being the aforementioned dismantling of newly-promoted Darmstadt. In recent weeks, there have been murmurs in football circles suggesting that Xabi Alonso's men could mount a serious challenge for the league title, and based on their recent performances, these predictions don't seem far-fetched.
Against Darmstadt, Victor Boniface was nothing short of extraordinary. The young striker showcased a complete array of skills – dazzling trickery, lightning-fast pace, and composed finishing for his first goal, followed by quick footwork and pinpoint precision for the second. Boniface's influence extended beyond scoring, as he also provided a crucial assist, exhibiting his seamless link-up play to set up Jonas Hofmann's strike from the edge of the box. Leverkusen fans are undoubtedly savoring the electrifying performances of their star forward, and the rest of the Bundesliga is taking notice of his burgeoning talent.
For our related updates visit our official site .
By- Sahiba Suri