Bundesliga Fantasy Manager Tips: Matchday 8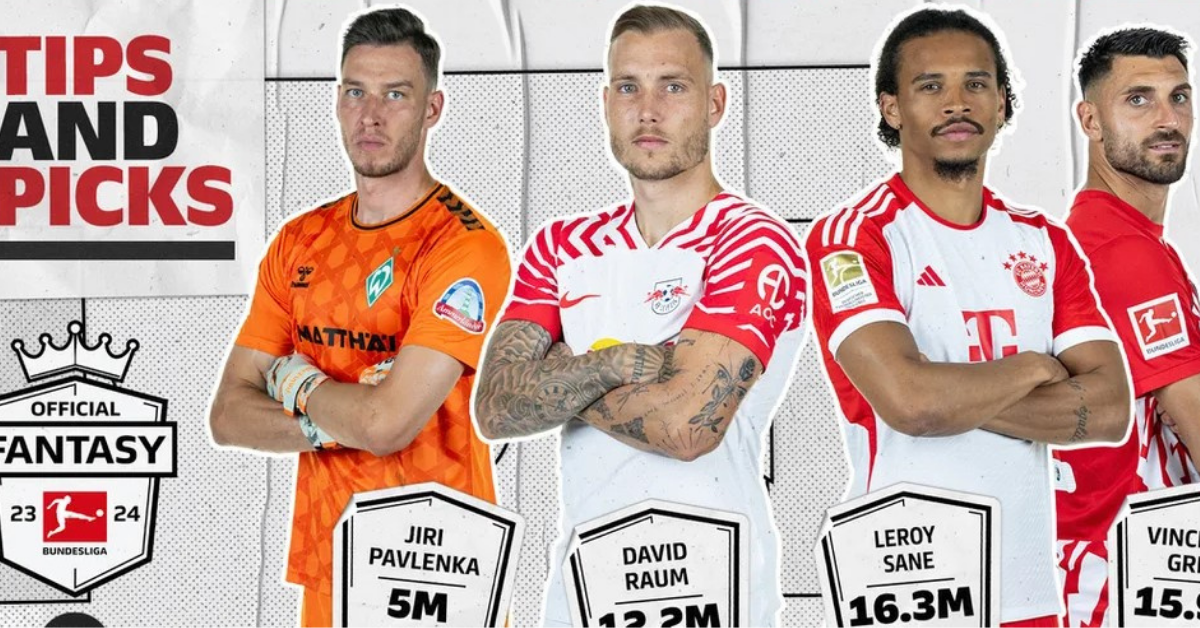 Bundesliga Fantasy Manager Scout: Tips and Picks for Matchday 8
If you're a Bundesliga Fantasy Manager player looking for expert advice on which players to include in your team for Matchday 8, you're in the right place. Here's a breakdown of recommended must-have and differential picks for each position: goalkeepers, defenders, midfielders, and forwards.
Goalkeepers:
Must-Have: Jiří Pavlenka (Werder Bremen) – 5M
Jiří Pavlenka may have accumulated 20 Fantasy points this season, but he remains a strong inclusion in your team. He's expected to make plenty of saves in an away game against Borussia Dortmund, which can boost his point tally. Additionally, his low cost of 5M provides flexibility for unlimited transfers.
Differential: Marcel Schuhen (Darmstadt) – 5.4M
Marcel Schuhen, the most affordable goalkeeper among the top 10 highest-scoring keepers in the game, is a valuable option for your squad. With an attack-minded Leipzig side up next, Schuhen is likely to face numerous challenges. Plus, with just three percent ownership, he could elevate your ranking in your league.
Defenders:
Must-Have: David Raum (RB Leipzig) – 12.2M
Following two Bundesliga draws against Bochum and Bayern, RB Leipzig is determined to return to the winning column against Darmstadt. David Raum, with a goal and two assists this season, is expected to play a significant role in this matchup.
Differential: Julian Ryerson (Borussia Dortmund) – 9.6M
Julian Ryerson, who has scored in back-to-back games for Dortmund, is in good form. He's a regular starter, frequently joins the attack, and earns points for challenges, minutes played, and goal attempts. With Dortmund facing Bremen at home, Ryerson is poised for a strong performance.
Midfielders:
Must-Have: Vincenzo Grifo (Freiburg) – 15.9M
Vincenzo Grifo, despite being overlooked by the majority of Fantasy managers, is a key player for Freiburg. He has delivered outstanding performances in home games this season, accumulating 16, 15, and 15 points. With Freiburg playing Bochum at home, Grifo is a valuable addition to your squad.
Differential: Jan-Niklas Beste (Heidenheim) – 7.3M
Jan-Niklas Beste, a Dortmund academy graduate, is the seventh highest-scoring midfielder in the game. He offers excellent value for money, with three goals and three assists so far. Heidenheim, playing against an out-of-sorts Augsburg, provides a favorable opportunity to capitalize on Beste's form.
Forwards:
Must-Have: Leroy Sané (Bayern Munich) – 16.3M
Leroy Sané, with only 19 percent ownership, remains in sensational form for Bayern Munich. He has started every Bundesliga game this season and boasts six goals. With Bayern facing a struggling Mainz side, Sané's scoring spree is likely to continue.
Differential: Kevin Behrens (Union Berlin) – 9.8M
Kevin Behrens, who had a strong start to the season with four Bundesliga goals in the opening two matchdays, is overdue for another goal. He returns to Germany with confidence after being called up to the national squad. Union Berlin, despite a slow start, is set to face high-flying Stuttgart, making it an ideal opportunity for Behrens to rediscover his scoring touch.
These Fantasy Manager picks offer a combination of reliability and potential differentials to enhance your team's performance in Matchday 8 of the Bundesliga. Make your selections wisely and stay ahead in the fantasy league.
For More Related News Please Visit Our Official Website
By- Sahiba Suri