Borussia Dortmund concluded their summer tour of the USA with a 1-1 draw against Chelsea, maintaining their unbeaten record in pre-season matches.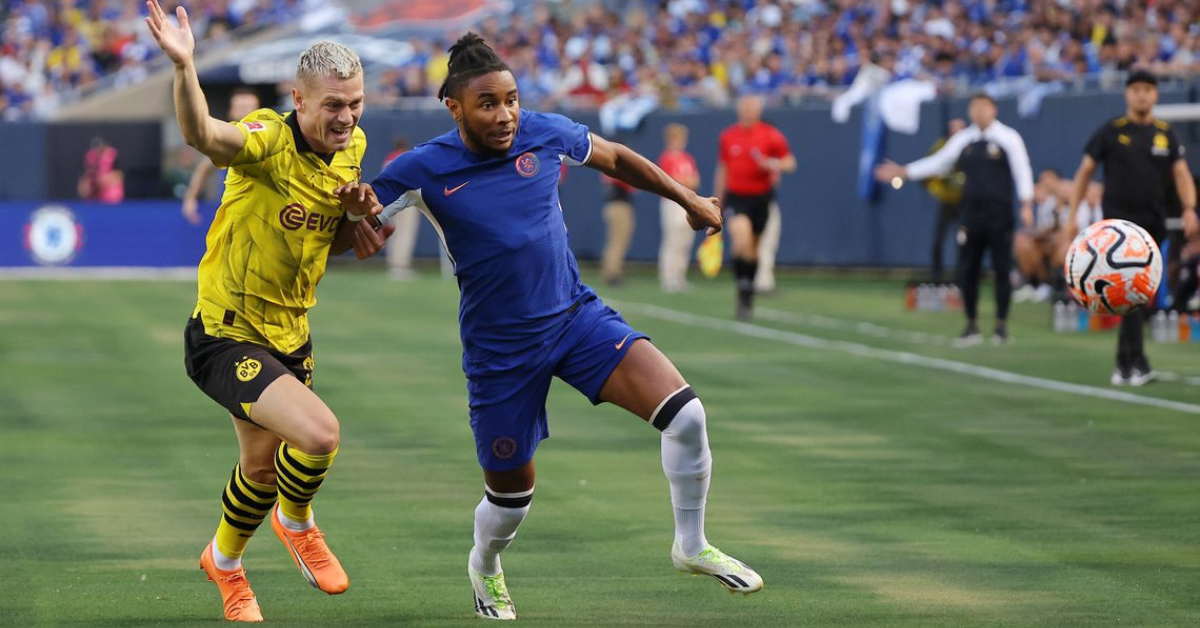 The match ended with a 1-1 scoreline, as Dortmund's Marius Wolf opened the scoring in the 80th minute by tapping in a shot from Samuel Bamba, and Chelsea's Mason Burstow equalized with a well-placed header in the 89th minute.
Throughout the first half, Dortmund found themselves mostly on the defensive, with former RB Leipzig player Christopher Nkunku, now part of Chelsea, showing his attacking prowess before being substituted due to an injury. Marcel Sabitzer impressed with his passing abilities, but Dortmund couldn't threaten the Chelsea goal before halftime.
The second half witnessed a surge in intensity, possibly due to several substitutions made by both teams eager to impress their managers. Dortmund's Samuel Bamba came close to scoring, while Chelsea's Carney Chukwuemeka was denied by a goal-line block from Ramy Bensebaini.
Ultimately, the match remained evenly balanced, and Dortmund seemed headed for victory with Wolf's late goal. However, Chelsea managed to equalize just before the final whistle with Burstow's decisive header.
Overall, Borussia Dortmund's USA tour concluded on a positive note, with a draw against Chelsea capping off their impressive pre-season run.