"Benjamin Pavard: From Unknown to World Champion"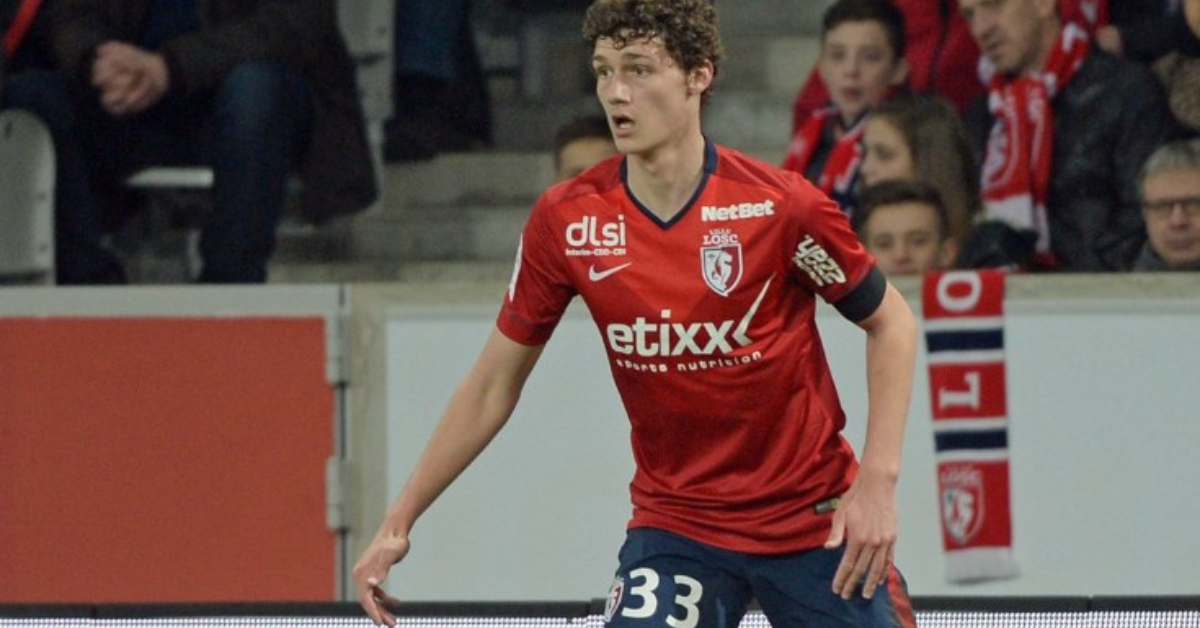 Benjamin Pavard's rise from a relatively unknown player in Bundesliga 2 with VfB Stuttgart to becoming a French World Cup champion and a vital cog in Bayern Munich's successes is a testament to his talent, versatility, and unwavering dedication. This article delves into 10 intriguing facets of Pavard's journey, shedding light on his background, playing style, memorable moments, and his impact on the world of football.
1) A Humble Beginning
Born near the border of Belgium in northern France, Pavard embarked on his football journey with his hometown club in Jeumont. Interestingly, this is the same starting point as former Bayern and France striker Jean-Pierre Papin. At the age of nine, he joined Lille's academy, which required his parents to make a daily 60-mile round trip to facilitate his training. This dedication paid off, as Pavard made his Ligue 1 debut at just 18 years old in January 2015.
2) A Twist of Fate
Pavard's move to Germany came about unexpectedly. A managerial change at Lille led to him falling out of favor, but it was a stroke of luck that brought him to the attention of Stuttgart. Thomas Hitzlsperger, a former midfielder who was part of Stuttgart's youth academy and club CEO, played a pivotal role in Pavard's transfer. Having watched videos of the young defender and receiving positive feedback from a journalist covering Ligue 1, Hitzlsperger recommended Pavard to Stuttgart's sporting director.
3) Versatile Asset
Upon his arrival in Germany, Pavard quickly made his mark. He not only set up a goal on his debut but also scored one himself. His versatility shone through as he played in various defensive positions, including holding midfield. Pavard's adaptability allowed him to contribute both defensively and offensively. His standout performance in Stuttgart's return to the Bundesliga in the 2017/18 season played a pivotal role in the team's impressive seventh-place finish.
4) The World Cup Wonder Goal
Pavard's fame skyrocketed during the 2018 World Cup. His breathtaking volleyed goal against Argentina in the round of 16 not only helped France come from behind to win 4-3 but also earned him the distinction of scoring the Goal of the Tournament. This remarkable strike showcased his technique and ability to deliver under pressure, making him a household name in football.
5) Consistency Pays Off
Pavard's consistent performances with Stuttgart earned him a call-up to the French national team. His dedication and hard work led to his senior debut in November 2017. The quick transition from relative obscurity to international recognition left Pavard both humbled and motivated to continue performing at the highest level.
Watch:https://www.sportsmonks.com/information/captaincy-debut-mitch-marsh-leads-fresh-faced-australian-xi-with-uncapped-trio-in-t20-opener/
6) An Unforgettable Chant
During the World Cup, French fans crafted a chant dedicated to Pavard. Set to the tune of "Achy-Breaky Heart" by Billy Ray Cyrus, the chant celebrated his meteoric rise and highlighted his impactful shots. Pavard's emotional connection with the fans and their unwavering support further fueled his determination on the field.
7) A Trophies Galore
Pavard's move to Bayern Munich in 2019 marked a turning point in his career. His trophy cabinet quickly filled up, with Bundesliga titles, DFB Cups, Champions League victories, and more. His memorable winning goal in the Club World Cup final against Tigres added another layer to his success story.
8) Emotional Ties
Pavard's close bond with his parents, who traveled long distances to support his career, is a significant aspect of his journey. Their surprise video message expressing pride in his achievements brought him to tears, highlighting the depth of his appreciation for their unwavering support.
9) Tears of Triumph
Pavard's emotional journey reached its pinnacle when he helped France clinch their second World Cup title in 2018. His tears of joy on the field after the final reflected the enormity of his accomplishments and the realization of his dreams.
10) Unbeaten Champion
One of Pavard's most impressive feats is winning the World Cup without ever losing a match for France during his first 31 international appearances. His unwavering dedication to winning, combined with his versatility and exceptional performances, has left an indelible mark on the football world.
Benjamin Pavard's story embodies the essence of dedication, perseverance, and achieving dreams beyond imagination. From his early days to becoming a global football sensation, his journey is a testament to the power of talent, hard work, and the unwavering support of loved ones.
For more related updates, visit our official website!
By- Sahiba Suri