Be part of the Bundesliga's 60th-anniversary festivities!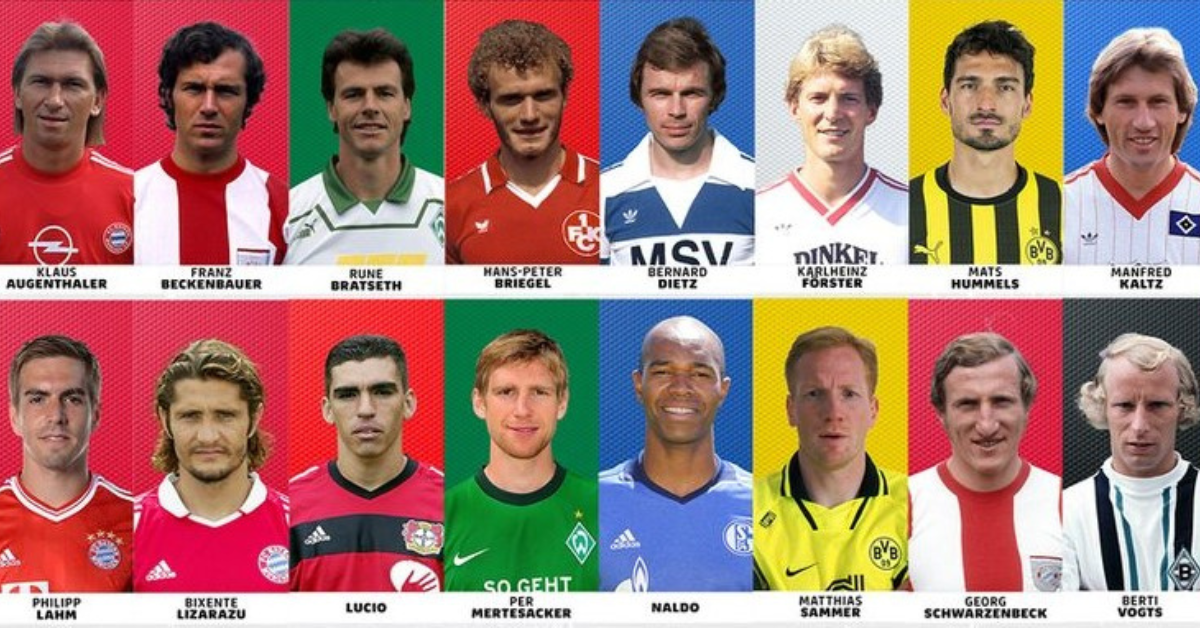 Be part of the Bundesliga's 60th-anniversary festivities Bundesliga Vote for Your Favorite Defenders!
The Bundesliga, Germany's premier football league, has reached a significant milestone, celebrating its 60th birthday on August 24, 2023. This remarkable achievement calls for a grand celebration, and what's a celebration without fantastic giveaways? To mark this historic occasion, we are thrilled to offer you the chance to win exclusive prizes, including match tickets, autographed jerseys, EA Sports FC 24, and official Derbystar matchballs. Your participation is simple but crucial – vote for your favorite players from the illustrious 60-year history of the Bundesliga. After selecting the top strikers and midfielders, it's now time to pay tribute to the exceptional defenders who have graced the Bundesliga stage over the decades.
German football has been blessed with a legacy of phenomenal defenders, from unyielding center-backs to full-backs with unmatched skill. The Bundesliga has witnessed the evolution of defensive strategies, the rise of modern footballing techniques, and the emergence of defenders who can both thwart attacks and initiate them.
We've meticulously curated a list of 20 legendary defenders who have made an indelible mark on the Bundesliga. Your task is to rate them on a scale . votes will play a pivotal role in determining the top XI defenders from 60 years of Bundesliga history.
Now, without further ado, it's time to cast your votes for the best defenders in Bundesliga history:
[Player 1]
[Player 2]
[Player 3]
[Player 4]
[Player 5]
[Player 6]
[Player 7]
[Player 8]
[Player 9]
[Player 10]
[Player 11]
[Player 12]
[Player 13]
[Player 14]
[Player 15]
[Player 16]
[Player 17]
[Player 18]
[Player 19]
[Player 20]
Your votes will shape the destiny of these legendary defenders and determine who earns a place in the prestigious top XI from 60 years of Bundesliga history.
But wait, there's more! While you're celebrating the Bundesliga's storied defenders, don't forget that you can still cast your votes for your favorite midfield maestros. Your contributions are vital in assembling the ultimate Bundesliga top XI, which will stand as a testament to the league's enduring excellence.
Thank you for being an essential part of the Bundesliga's 60th-anniversary celebration. Let's celebrate the defenders who have guarded the league's honor over the years and look forward to witnessing which players secure their place in Bundesliga history. Your voice matters, so vote now!
For more related updates visit our official site .
By- Sahiba Suri