Bayern Munich thrash Amateur side 27-0 in Pre-Deason Game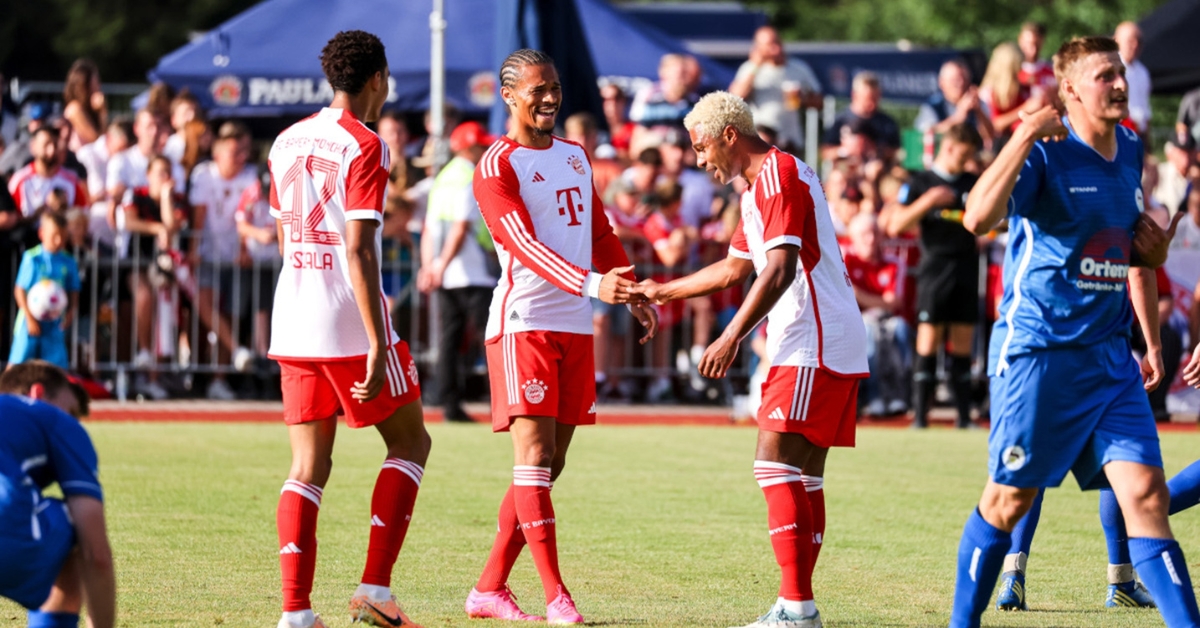 If ninth-tier side Rottach-Egern thought Bayern Munich would use Tuesday's pre-season match as a chance to gently shake off the rust after a lengthy break they were sadly mistaken, with the ruthless German champions running up a 27-0 victory.
The match was part of Bayern's training camp at Tegernsee before they embark on a tour of Asia, and amateur side Rottach-Egern were all smiles as they posed for the pre-match photo.
The smiles quickly disappeared, however, when Jamal Musiala – whose late winner in the final game of last season secured the title for Bayern – opened the scoring in just the third minute.
Bayern were 18-0 up at halftime before coach Thomas Tuchel changed his entire lineup for the second half, which was also one-way traffic.
Musiala, Marcel Sabitzer and Mathys Tel scored five goals each while Serge Gnabry netted a hat-trick, with 13 different players getting on the scoresheet.
"We're further along than before, were very hard-working. It's strenuous and challenging, but everyone's ready," Tuchel said after the game.
Playing against Rottach-Egern in pre-season has been a tradition for Bayern, who won 23-0 in 2019. Rottach-Egern did manage to score twice in a match in 2018 before going on to lose 20-2.
Reporting by Rohith Nair in Bengaluru; Editing by Peter Rutherford
Reuter