Barcelona Are Suing Neymar For £9 Million After They Overpaid Him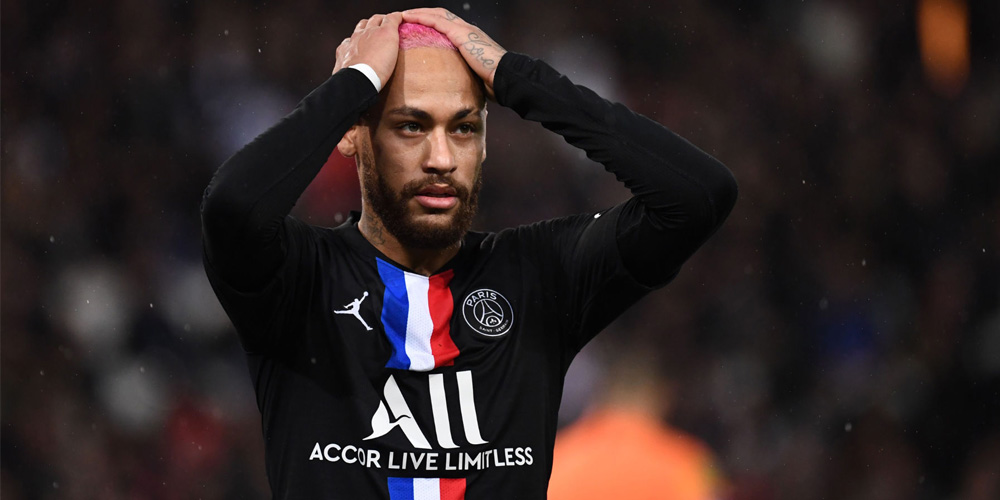 Barcelona overpaid Neymar a massive £9 million due to a tax miscalculation with the club now demanding that their money is returned.
Barcelona and Neymar have a wretched history with the player previously claiming his ex-team owed him a whopping £38 million in unpaid bonuses.
He was forced to pay the Spanish giants £5.9 million after losing the case.
Now, Barcelona are looking to receive a payment of £9 million after they overpaid their former star man during his time at the Camp Nou.
According to El Mundo, Barcelona have discovered that they paid Neymar excessively during his first two years at the club in a tax error.
They are now trying to reclaim the money given to the world's most expensive player.
The Tax Agency, though, has told Barcelona that if the situation is not solved, the £9 million would be a seen as a 'donation' from the club to Neymar.
It's yet another dispute between Barcelona and Neymar after his time in Catalonia.
The Brazilian enjoyed a prolific four-year spell in Spain, winning three league cups, two league titles and the Champions League.
But he called time on his Barcelona career by completing a world record transfer to Paris Saint-Germain for £198 million in 2017.
The 28-year-old has been with the Paris-based outfit since his monstrous move and has helped his side win three league titles and four league cups during his stint.