Ballon d'Or 2023: Ranking the Top 5 Favourites – July 2023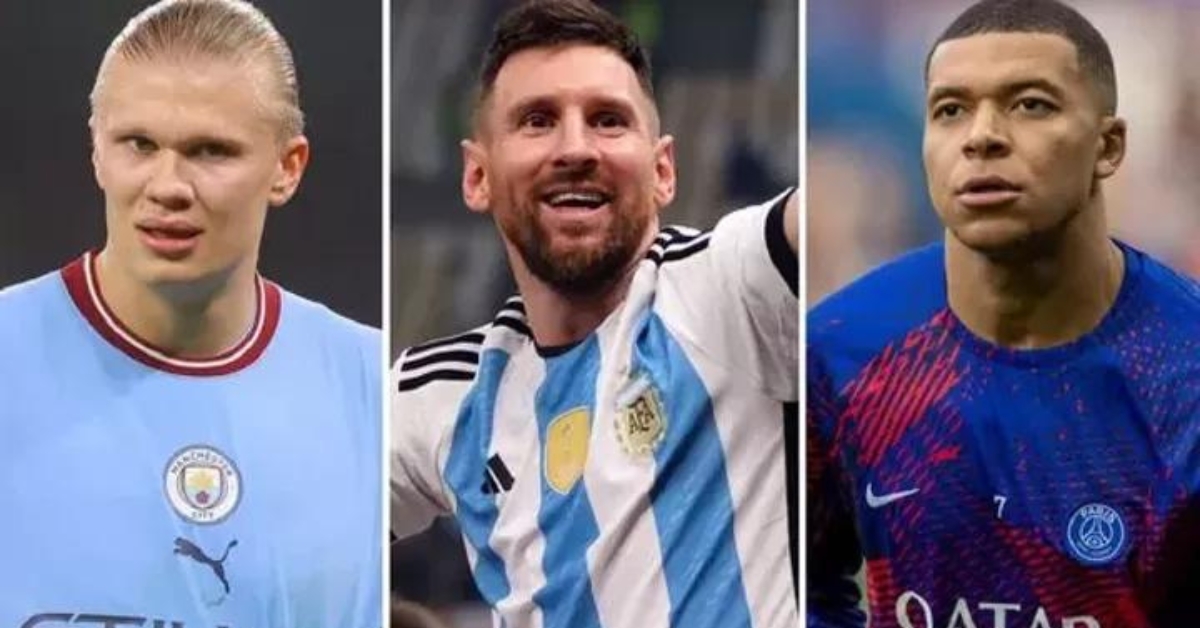 The Ballon d'Or is the most prestigious individual prize in football. It is presented by the French news magazine France Football to the best-performing footballer in a season. Over the course of time, the Ballon d'Or has come to represent the pinnacle of individual achievement in the world of football.
The winner of the Ballon d'Or is chosen by a combination of votes from media representatives, national team captains and coaches. Only the greatest players to have ever pulled on a pair of boots have had the honour of taking home the Ballon d'Or.
This year, the Ballon d'Or race is as exciting as ever and it's difficult to predict who will walk away with the esteemed accolade.
Without further ado, let's take a look at the five favourites to win the 2023 Ballon d'Or.
5 Kevin De Bruyne
Manchester City's creator-in-chief Kevin De Bruyne had yet another incredible campaign to add to a stellar collection of those. Despite crossing over to his 30s, the iconic Belgian midfielder is not showing any signs of slowing down. He has now more or less earned the status of the finest midfielder of his generation.
4 Kylian Mbappe
The 2022-23 season could have been really special for Kylian Mbappe but it ended up falling just short. The Frenchman has had a thoroughly rewarding campaign on an individual level as per usual but the World Cup final heartbreak and an early Champions League exit have become blemishes on it.
The 24-year-old scored 41 goals and provided 10 assists in 43 appearances in all competitions for PSG in the 2022-23 season. He is in the Ballon d'Or conversation this year but is unlikely to pip the competition to it.
3 Rodri
Rodri is arguably the best holding midfielder in the world right now. By virtue of his superior game intelligence and exquisite technical qualities, Rodri manages to do the work of two people in midfield without breaking a sweat
The 26-year-old also scored City's winner in the Champions League final against Inter Milan. After winning the continental treble with City, Rodri proceeded to play a crucial role in propelling Spain to UEFA Nations League glory in June.
2 Lionel Messi
When it comes to winning a record-extending eighth Ballon d'Or, Lionel Messi threw the kitchen sink at it in the 2022-23 season. He fired Argentina to World Cup glory and walked home with the Golden Ball.
Messi was also in very good form for Paris Saint-Germain, scoring 21 goals and providing 20 assists in 41 appearances across all competitions. He has had an outstanding season and could very well win football's biggest individual prize once again this year.
1 Erling Haaland
We're still not 100 per cent convinced that Erling Haaland will beat Messi to the 2023 Ballon d'Or. However, if anyone could do it, it's him. Haaland's 2022-23 campaign has been phenomenal, to say the least.
He scored a whopping 52 goals and provided nine assists in 53 appearances across all competitions for Manchester City as they won the continental treble. Still just 22 years old, Haaland has his whole footballing career ahead of him and he could go on to become one of the all-time greats.
Source SportsKeeda