Australian Legend Named as Official Ambassador of Qatar's Supreme Committee for FIFA World Cup 2022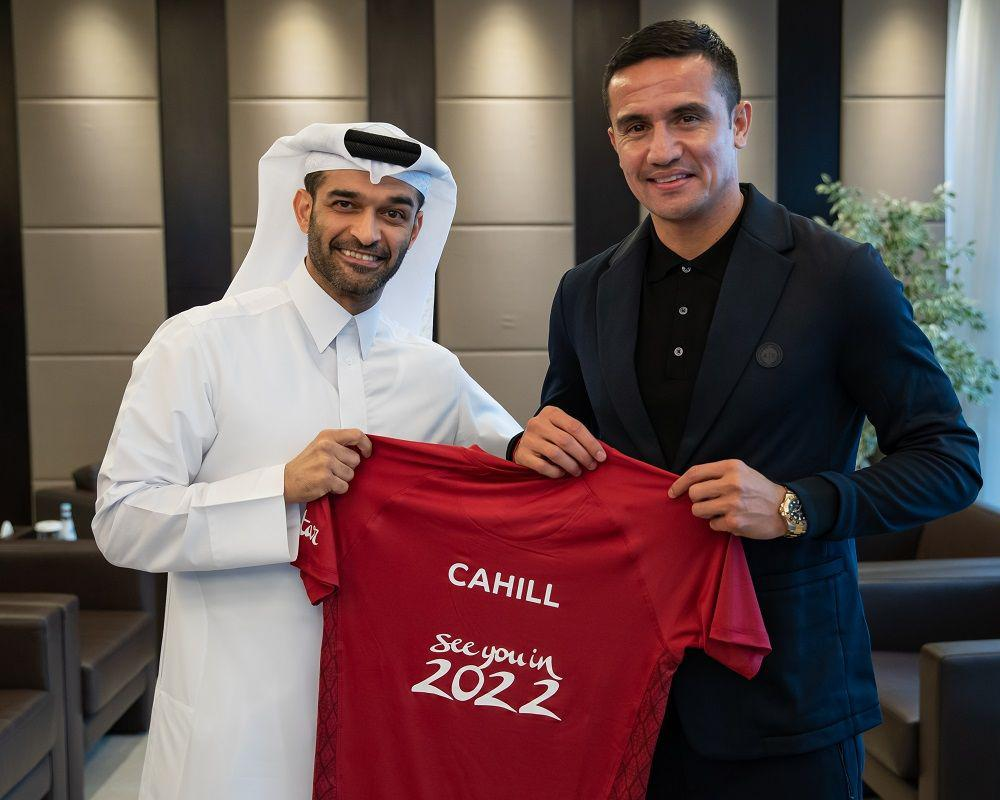 Australian legend Tim Cahil has been named the official ambassador of Qatar Supreme Committee for Delivery & Legacy (SC), at a special event in Qatar. The organisation is responsible for delivering the infrastructure for the FIFA World Cup Qatar 2022. Cahill thus joins Samuel Eto'o, Cafu and a number of other local and regional football legends on the ambassador programme.
Cahill has scored 50 goals in 108 caps for his country. He is a well-travelled footballer having played in England, China, USA and also in the Indian Super League in India. 2022 FIFA World Cup Qatar preparations have been in full swing and the former Australian legend has expressed his happiness after being signed in as the official ambassador of Qatar Supreme Committee.
Also Read: Events Happening in Qatar on National Sports Day 2020
"I think joining the SC family was a natural progression for me," he told sc.qa. "I've been traveling to Qatar since 2008, so have developed a close relationship [with the country] over the years, so to be part of it, and to share the story of Qatar 2022 is pretty special."
Cahill has been visiting Qatar regularly since the last 12 years. He is expected to promote activities and programmes like including Generation Amazing, Josoor Institute and Workers' Welfare, among others. He will also work with the country's local communities to ensure the 2022 World Cup's legacy stands the test of time in the future.
Also Read: Sports Start-Ups in Qatar Building Upto FIFA World Cup 2022
Tim Cahill has a long list of achievements in his career. Cahill, who is 40 now, has played four world cups for Australia (2006, 2010, 2014 and 2018). Apart from being his country's leading goalscorer, Cahill is also the first Australian footballer to score at World Cup finals. He is also an AFC Asian Cup winner with Australia in 2015. He retired in March 2019, having a memorable career, which lasted 21 years.
Also Read: Qatar's Preparations for FIFA World Cup 2022
Cahill also congratulated the FIFA World Cup host in their preparations in the build-up to the event. "It's the biggest tournament ever to come to the Middle East," he explained. "To hold this tournament and to share it with the world – and to be in a place where it's never been done before – that's what football does. Football is giving back to this region, but at the same time sharing its culture, values and lifestyle."