Arsenal's Partey eager to shine for Ghana in friendly against Qatar in Turkey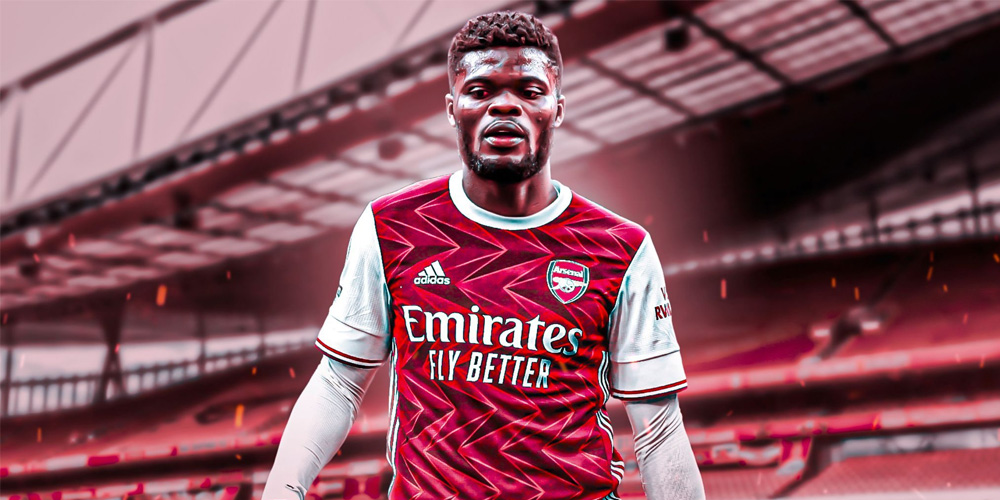 New Arsenal signing Thomas Partey will be keen to prove a point or two when Ghana take on Qatar in a friendly match in Antalya, Turkey on Monday.
The Black Stars recently made a deadline day transfer from Atletico Madrid to the English giants. For Partey and his teammates, the national team is returning to action after almost a year break having lineup two friendlies in Turkey.
First, they take on Mali on Friday, before taking on Qatar three days later.
For Qatar, the match against the African giants will serve as preparation for the 2023 Asian Cup/2022 World Cup joint qualifiers, which were originally slotted for this year but were postponed to 2021 due to the coronavirus pandemic.
Qatar, ranked 55 in FIFA rankings, have won four of their last five matches while Ghana have won three out of five.
Qatar were involved in a goalless draw with India in September last year, and then went on to beat Bangladesh, Oman, Singapore and Afghanistan.
For Ghana, the game is set to test the readiness of the Black Stars before a double-header against Sudan in the 2022 African Cup of Nations qualifiers in November.
Ghana's most recent matches were wins against South Africa and Sao Tome and Principe in November 2019.
Qatar team will return immediately after the end of the match to Doha, so that the players can join their club training in preparation for the resumption of the Qatar's Stars League from October 17.
Qatar have a busy international summer, first they have the CONCACAF Gold Cup set to take place next July, Qatar are pitted against Honduras, Panama and Grenada in Group D in the tournament. The maroons' kick off the summer with the 2021 CONMEBOL Copa America, which will be jointly hosted by Colombia and Argentina.
The team for Turkey includes: Saad Al-Sheeb, Pedro Miguel, Tariq Salman, Abdel-Karim Hassan, Boualem Khoukhi, Hassan Al-Haydos, Akram Afif, Musab Khusar, Muhammad Waad and Ahmed Suhail (Al-Sadd).
Muhammad Al-Bakri, Al-Moez Ali, Karim Boudiaf, Ismail Muhammad, Abdullah Abd al-Salam (Duhail), Mahdi Ali, Ahmad Alaa al-Din, and Humam Ahmad (al-Gharafa).
Muhammad Salah Al-Nil and Ahmed Fathy (Al-Arabi) Khaled Munir and Ahmed Moein (Al-Wakra) Abdel Aziz Hatem and Fahd Younis (Al-Rayyan) Issa Ahmed (Qatar SC)
Coach: Felix Sanchez