Argentina v/s Paraguay – Copa America Pre Match Preview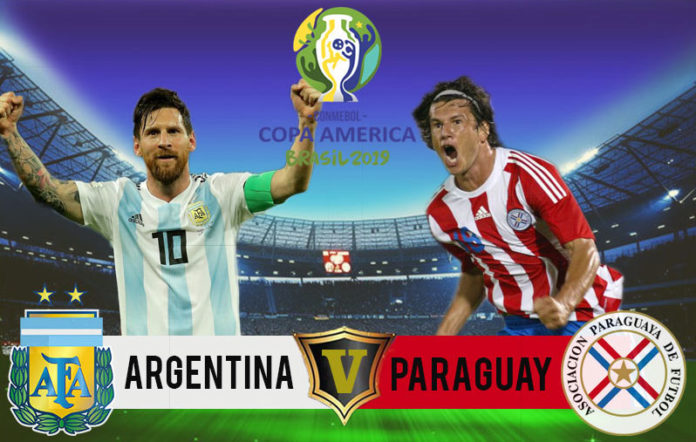 Argentina got off to a rocky start in their latest Copa America campaign, losing 2-0 to Columbia over the weekend. Paraguay themselves threw away a 2-0 lead to tournament invitees Qatar, going on to draw 2-2 when the final whistle blew.
As such, both teams are in need of a response, and the stage is set for each of them to do just that. For Argentina, they would look to get back to winning ways against a relatively weaker side. For Paraguay, it is a chance to truly establish themselves as serious contenders by beating the reeling tournament favourites.
Argentina's 4-4-2 was completely exposed by Columbia via a simple overload tactic, and unrelenting physical effort. Although Paraguay admittedly do not possess the same quality across all positions as do the Columbians, it would be foolish to underestimate the likes of Fabian Balbuena and Miguel Almiron.
I personally believe Argentina would benefit more from playing a back 3, which would open up an extra man in midfield to link up play and make the transition from attack to defence. This is hitherto been lacking for La Albiceleste, and it is a glaring and obvious void, and something which the Paraguayan manager Eduardo Berizzo would surely have noticed. That being said, I still expect Argentina to trudge on with their 4-4-2, with Aguero and Messi leading the line, and Di Maria looking to make exploits down the flank.
Paraguay in return would look to make the most of their options on the break. Using Almiron and Cardozo to get them further up the pitch, they will need their retention and hold up play respectively to be the best it's ever been. Further, concentration levels will have to be maximised for the entire duration of their game. They let their concentration slip against Qatar, and their healthy 2 goal lead followed suit.
Although Argentina remain firm favourites for this game, recent history has shown that the men in blue and white have frequently struggled to step up to the mark, especially against inferior opposition. They are guilty of lacking initiative, of over reliance on Messi, and most importantly, of losing shape very easily. Not only will their concentration have to be at its maximum to avoid 2 losses from 2, it is imperative that they actually come out with a firm plan as to how to proceed with the game, and be prepared for possible contingencies.
Paraguay will more than likely see this as a free hit at the most talented side of their group, but their manager will know exactly how to exploit the situation should 11 Argentine individuals walk out onto the pitch instead of the Argentina national team.