Anatomy of the Ideal Striker – Featuring Messi, Ronaldo and More of the Greats of All Time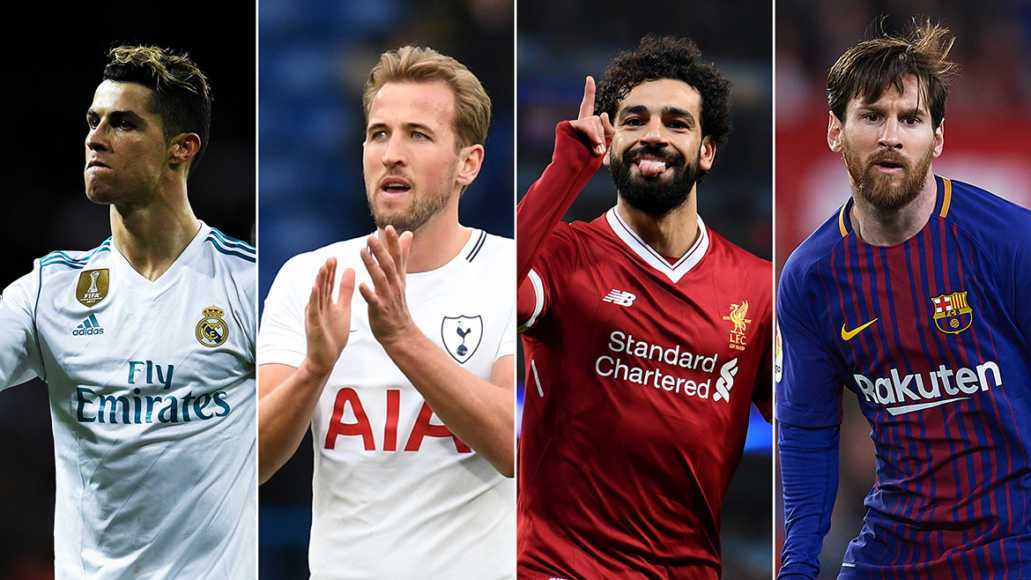 "My back to the goal, physically fighting off defenders, trying to bang my goals in, every week I have to do the business for this club. That's the life of a striker."
Here's a look at what constitutes the one adored by the fans, paid the highest, and worth the most exorbitant of transfer fees – the goal scorer – by drawing from the characteristics of some of the greatest of all time who still ply their trade in the modern footballing era.
2 Footed -ness and Quickness with Feet
"You can say that strikers are very much like postmen: they have to get in and out as quick as they can before the dog starts to have a go".
It's mandatory for a striker to make the most out of whatever opportunity he gets. That can only happen if he's able to dispatch the football with both feet. How often have we seen someone give the defender time to get back and make the tackle, simply because they were shifting the ball onto their stronger foot. As a side note, agility and a low centre of gravity too, play a huge role in this particular ability.
Furthermore, the quintessential striker must be deft in the various forms of getting a shot away; from his laces, the inside as well the outside of the foot.
There are few sharpshooters better than Cristiano Ronaldo in this regard.
Holding up play and getting your teammates involved is crucial to every striker, and every team's build up play. For a team that utilises wingers and runners from deep as primary attacking outlets, it is vital that their striker can play with his back to the goal. It is an even more important trait for relegation threatened sides that must play exclusively on the counter attack.
This draws defenders out of position, subsequent to which the ball can be played in behind. Likewise, hold up play holds an important value in counter attacks, and no complete striker can be called so if this is lacking from his arsenal.
The best examples of this category are Mario Mandzukic of Juventus and Salomon Rondon from Newcastle United.
In today's world, crossing and heading is a dying art. But it remains an art nonetheless, and an ideal striker should be able to carry it out with comfort. Aerial ability not only adds an asset with which he can score, but also helps him defend set pieces when called upon. Furthermore, his aerial ability can be utilised in a target man approach.
Harry Kane of Tottenham and Robert Lewandowski from Bayern Munich are some of the most able in the air of the modern day forwards
Sense of Space and Running in behind
A forward should be able to sense when there is a little crack in the defence, and he should have the presence of mind to make the correct run in behind, at the correct time.
A good attacker makes it easier for his players to find him with the pass. He can sense when a defender's taken 2 steps too many and he can occupy the vacant position. Consider an example of an attacker who stays on the penalty spot for the ball to be cut back for him, while the defender has gone ahead to cover the near post.
This ability is particularly useful when the opposition plays an offside trap, when your own team plays on the counter, and is a pre requisite of any modern day striker, and thereby a quality an ideal one cannot do without.
Sergio Aguero and Lionel Messi (Although the latter isn't truly a striker, he's the prime example of a man who has a dynamic mental map of everyone's position on the pitch) are the pick of the bunch when sorted by this ability.
Upper Body Strength and Pace
Upper body strength is a huge advantage to any striker, for it allows him to physically out strength his competition and get to the ball first, shield it and hold on to it. A striker must not get pushed around by the opposition defenders, and having a good build will ensure that that does not happen. Likewise, if you have pace as well, it makes for the ultimate physical combination that any striker would kill to have.
Gareth Bale's iconic goal against Barcelona in the Copa Del Ray final (The one where he left Marc Bartra for dead) is a testament to this fact.
As Johan Cryuff said, in his teams, the striker is the first defender. A lethargic striker is a burden to his side, but one who tracks back and recovers possession is an asset of monumental proportions.
These are men who sacrifice their own goal-scoring record for the betterment of the team, and Gabriel Jesus at Manchester City and 'Making of a Legend' star and World Cup winner Antoine Griezmann at Atletico Madrid embody the description of these work-horses.
These 6 characteristics are indispensable to any and every striker on the planet. It is a remarkably difficult task to find someone who checks every box. What Luis Suarez lacks in tracking back, he makes up for by having an incredible arsenal of shots and the ability to get them away quickly. Likewise, what Mohammed Salah lacks in his physical stature, he makes up for by being extremely quick to dispatch his shots and his eccentric pace.
That being said, it is my opinion that Cristiano Ronaldo comes closest to being the quintessential striker of the modern era, and possibly of all time. He's a man who has an incredible understanding of space, immense upper body strength, arguably the best aerial ability of anyone in the game, and 2 very powerful and accurate shooting feet. In a nutshell, he's everything you want leading your attack on the pitch.