Al Markhiya ready to face giants Al Arabi in the first semifinal of the Amir Cup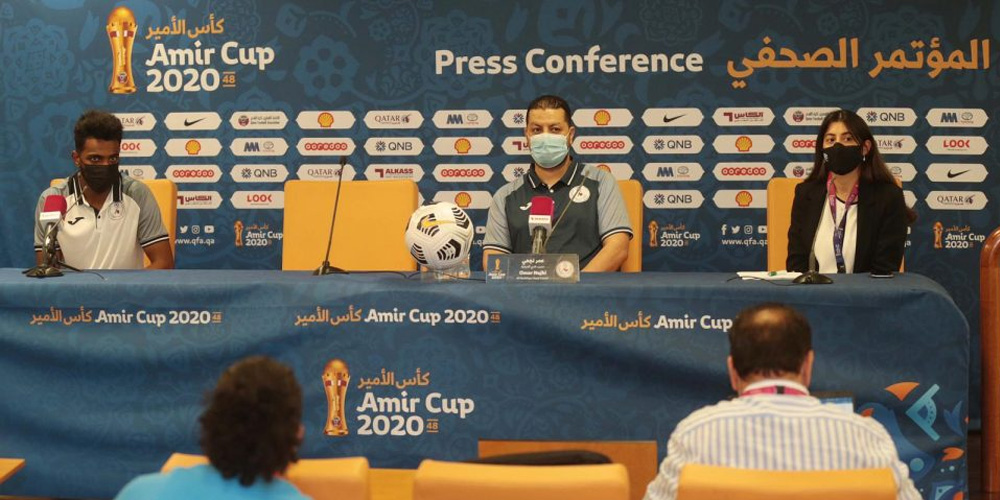 DOHA: Unheralded Al Markhiya are ready to face Doha giants Al Arabi in the first semifinal of the Amir Cup on Friday.
Al Markhiya coach Omar Naji said on Thursday his team has the ability to upset a 'strong side like Al Arabi' at Abdullah Bin Khalifa Stadium on Friday.
"Reaching the Amir Cup semifinal is a very positive thing for us. We respect Al Arabi as it is a great team with well-known players but we have a good chance to get a positive result," Naji said on Thursday.
"We will do everything we can to win and reach the final match," Naji said.
"We have the ambition and the ability to make this a historic occasion. We have reached the semifinals after great work done by (former) coach Yunus Ali. We have great confidence and desire to complete the journey and reach the final," Naji said.
Najhi added: "Al Arabi remains a great team and it can never be underestimated in any circumstances. It has experienced players. But at the same time, we have a group of good players who also have experience."
Al Markhiya player Ahmed Kanu said his side is eager to deliver a 'memorable performance.'
"We are ready for the match and since we are playing a big team, we are all the more eager to make it a memorable match for ourselves," Ahmed said on Thursday.
"We have experienced players and all our efforts and capabilities will be used to tackle Al Arabi on the pitch. Undoubtedly we have benefited from coach Omar Najhi's guidance. And yes, achieving a good result on Friday is subject to a brave performance from us," he said.
Al Arabi coach Heimir Hallgrimsson said on Thursday his squad remains focused on getting a win.
"We will deal with this match like any other match and our preparations are no different from the preparations for any other match we have played so far," Hallgrimsson said on Thursday.
"The only difference is that we do not know much about Al Markhiya and that makes this match difficult. However things are normal in my camp and I am satisfied with the level preparedness at our end. I am also aware of what they (Al Markhiya) did, especially in the last match in the league.
"We are trying to put an end to the Al Markhiya's bold adventure run even though the team's results were not a stroke of luck since they performed well. We also saw their brave performance against Al Khor who could not score a goal within 90 minutes," Hallgrimsson said.
"We know coach Naji and his organized defensive style. Al Markhiya team also has good attacking players and can punish us if we underestimate them, which will not happen," he said.
Icelandic international Aaron Gunnarson said on Thursday his team must be cautious of Al Markhiya's strength.
"We feel a bit more pressure on us, especially since Al Markhiya defeated Al Rayyan and Al Gharafa. Having said that, let me tell you we have had intense preparations before this match," Gunnarson said on Thursday.
"As I said, we are looking forward to this match and I know how important the Amir Cup tournament is to everyone in Qatar and we will do everything in our power to reach the final and then all possibilities will be open," Gunnarson said.