Al Gharafa targeting three points against Al Sailiya: Jokanovic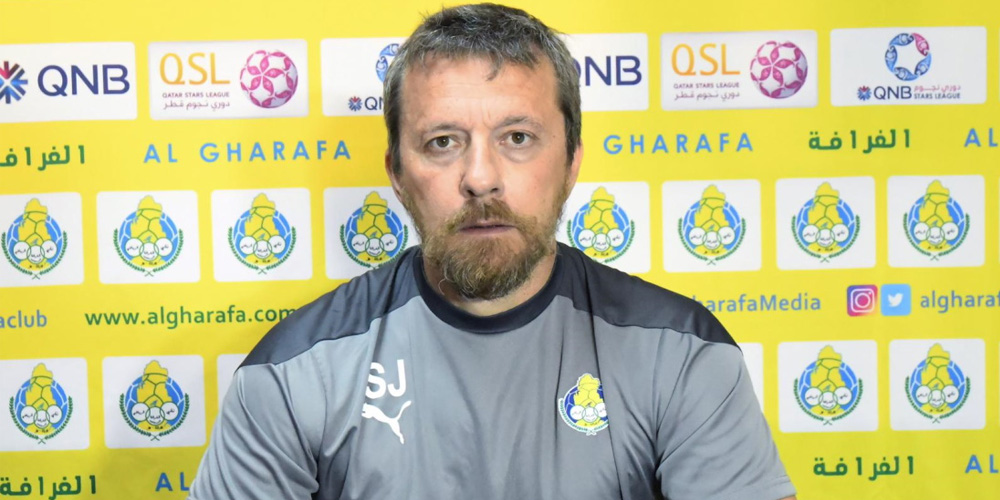 Al Gharafa coach Slavisa Jokanovic said they are targeting full points against Al Sailiya in the 2020-21 season QNB Stars League Week 5 match.
"I remember that our matches against Al Sailiya last season were difficult and I hope we will show a better level than what we presented against them last season, especially since this match is of great importance to us.
"We know that we will be facing opponents who have enough experience and also strengthened their ranks. They have some outstanding players, especially those who joined them from Al Khor. Although Al Sailiya do not have a large number of players, they can win over any team in the league when they play with their top 11 players. And that makes us wary of them.
"We must always think about what is coming and the next match against Al Sailiya is important, especially since the league will stop for a while. And we want to win so that we are ready for the matches that follow, especially our fixture against Al Duhail, which we do not want to talk about now," said Jokanovic.
Al Gharafa player Yousef Muftah said, "It is going to be a hard task, with the opposing team having a dangerous trio in attack. I hope our team is ready. Our problem is that we miss many opportunities at the beginning of the matches, which must be addressed.
"We have to enter the match seriously and work to come out with a clean sheet and at the same time score many goals to win the three points, which are important before the break."