Al Duhail bounce back to edge Al Rayyan in injury-time goal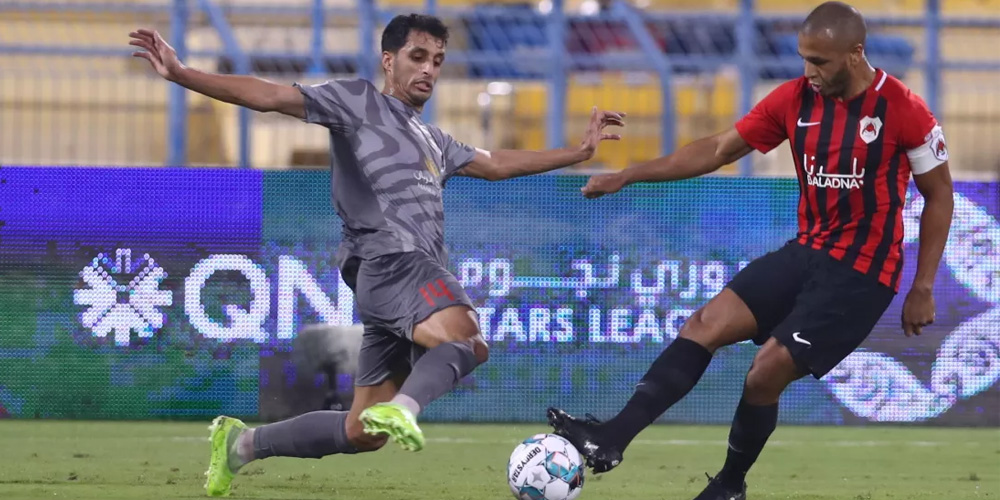 Holders Al Duhail defeated Al Rayyan 2-1 in Week 5 of the 2020-21 season QNB Stars League at the Al Gharafa Stadium on Sunday.
Eduardo Rodriguez (Dudu) and Ramin Rezaeian scored for Al Duhail in the 68th (penalty) and 90+3 minutes respectively after Al Rayyan took the lead through Yacine Brahimi in the 42nd minute.
Al Duhail raised their points tally to nine and Al Rayyan stood on seven after five rounds of action.
The highlight match of Week 5 between last season's champions and runners-up, both strong title contenders, lived up to its billing. Possession was almost even and both sides created opportunities galore.
Al Duhail produced an improved performance in the second half as they fought back from a first-half deficit to win by a last-gasp goal, which came off a free-kick.
The Red Knights could not have afforded defeat after losing their postponed match from Week 3 to Al Sadd in the midweek by a 1-3 margin. Dudu, Yousef Msakni and Almoez Ali led their charge.
Al Rayyan had an upper hand in the opening session and a quick move towards the end of the half saw them surge ahead, with Brahimi applying the finishing touch to a pass from Yohan Boli, giving goalkeeper Mohammed Al Bakri no chance.
Al Rayyan's Abdulaziz Hatem sent his shot wide, Gabriel Mercado headed the ball wide of the target and Naif Al Hadhrami's rising shot hit the underneath of the horizontal and the ball came back to play.
Meanwhile, Dudu's grounder was neatly collected by Al Rayyan goalkeeper Fahad Younis and Abdulrahman Mohammed's shot crashed against the horizontal.
Changing ends, Brahimi continued to lead Al Rayyan's challenge, but Al Duhail's persistent efforts bore fruit as Dudu converted a penalty awarded when Dame Traore fouled substitute Mohammed Muntari.
The free-kick that resulted in Al Duhail's winner came after Ahmed Abdel Maqsoud tripped Msakni and Ramin sent in a measured one even though the goalkeeper got his hand on to the ball.