Al Duhail and Al Sadd ready for Amir Cup semis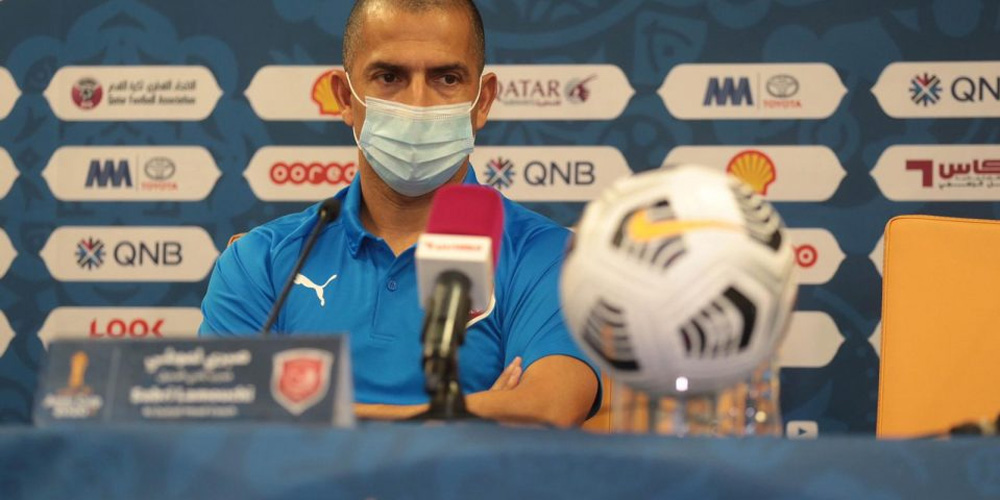 DOHA: An exciting battle is on the cards on Saturday when football giants Al Duhail clash with Al Sadd in the semi-finals of the Amir Cup.
The match will be played at Al Duhail's home turf at Abdullah Bin Khalifa Stadium with kick-off set for 6:00pm.
Al Duhail coach Sabri Lamouchi said he knows what to expect from the clash.
"I know everything about the players and our rivals. I just hope we deliver a good performance against Al Sadd," Lamouchi said on Thursday.
"We lost to Al Sadd in the league but that does not mean this is a revenge match. It will be a tough match for sure. There is no doubt about it," Lamouchi added.
"They have good players but we have a plan too and we will implement that," he said.
"We need to be positive on the pitch. That's what's required in front of a strong side like Al Sadd," the Al Duhail coach said.
Al Duhail captain and key striker Moez Ali said his team will fight to get a much-needed win.
"This is a big tournament. We are the defending champions. We will fight to keep extend our status as champions. Yes, we are very ambitious," Almoez said on Thursday.
"It will be a tough clash because two high quality sides are competing," the star striker said.
Al Sadd coach Xavi said on Thursday his squad is only focusing on their opponents on Saturday.
"We got a two-day break, which is the players deserved, especially after they made a great effort in the last period," Xavi said on Thursday.
"The Amir Cup is a different competition. We are in the semi-finals and we consider this a final against a strong and difficult Al Duhail team. We have faced them a lot and we will give our best, especially as they will look for revenge after losing to us last week in the league.
"It will be a complicated match. We must play with a strong personality in order to win this tournament, which is dear to everyone in Qatar.
"Al Sadd players must focus and work on achieving their mission, which is to reach the final," he said.
"Our ambition in this competition is to win the title. We are Al Sadd and we are one of the favourites to win the championship and we are preparing to face another favourite, and we see this match as the final. We have to win in order to get the trophy that's most precious to the club, the players and the fans. We must play with all our strength and more, to achieve this title."
Al Sadd defender Pedro Miguel on Thursday spoke of his team's desire to defeat Al Duhail and reach the final of the Amir Cup.
"We are excited and ready to face Al Duhail. It is an important match and we will work hard to win it, to reach the final," Pedro said on Thursday.
"It will be a difficult match against a good team and we must play with concentration to reach the final to win the most prestigious title in Qatar, which is a dream for all players and fans."
On Al Sadd's preparations for the match, Pedro said: "We are preparing with all our strength to face a difficult team that has excellent players, both foreign and domestic players. Therefore, we must focus and not make mistakes, and attack and defend in an excellent way so that we can get the win."