Al Arabi game is very important: Al Gharafa coach Jokanovic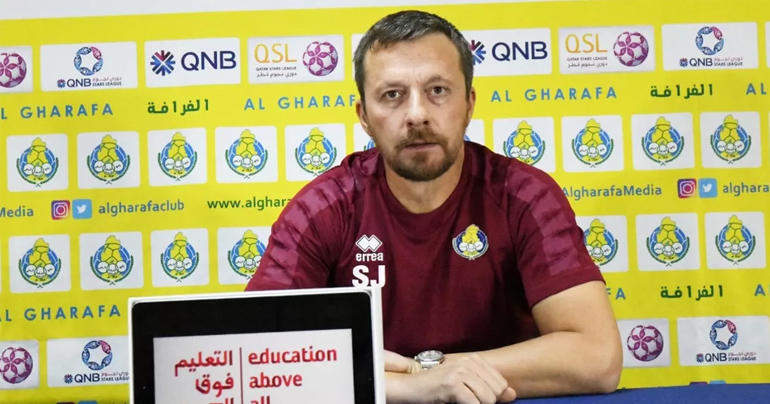 Al Gharafa coach Slavisa Jokanovic spoke to the media ahead of their 2019-20 QNB Stars League Week 18 match against Al Arabi.
"We had almost four-and-a-half months without playing an official match. After that, we started some individual exercises and fortunately we practised closer to the normal way during the past three weeks.
"It is not easy to give a clear answer regarding the current level of readiness because we have not played for a long time, but we played some friendly matches to check the level we have reached.
"All matches will be crucial. After facing Al Arabi, we will have four other games. Al Arabi match has great importance and can be seen as a six-point game, because the opponents are behind us in the fifth position with 24 points in the table. I hope we will be at our best and give our maximum efforts to win.
"We will miss professionals Sofiane Hanni and Adlene Guedioura for various reasons. On the other side, we do not have many problems with injuries except Monkez Ali.
Al Gharafa player Almahdi Ali said, "I thank all those who worked to resume football activity and special thanks to the medical teams who are fighting the coronavirus (Covid-19) in the frontline.
"Regarding the return of action, all players at Al Gharafa are excited and the friendly matches prepared the team to resume the season. The next match is important for both teams. We will do our best to win three points and widen the difference between us.
"Our target as players and as a team is to win all remaining matches, especially as we want to maintain our current position or achieve even better."