Al Arabi aim to end title drought in Ooredoo Cup final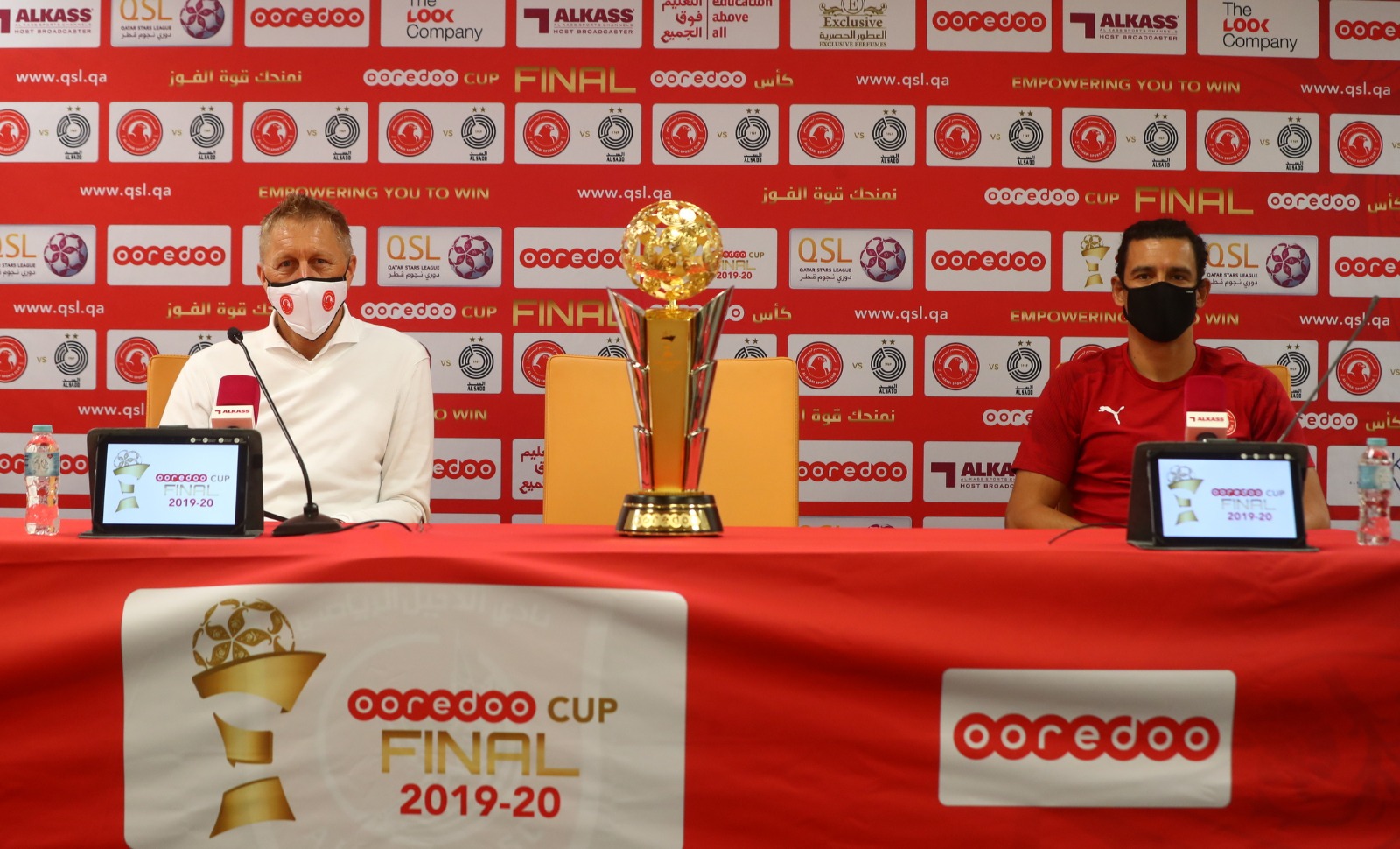 Doha: Al Arabi look to end thier title drough when they take on Al Sadd in the final of the Ooredoo cup final on Saturday at the Duhail Stadium.
Coach Heimir Hallgrimsson and player Sebastian Soria remained upbeat on their chanches while speaking to journalists on Thursday.
Coach Heimir Hallgrimsson said: "The Ooredoo Cup final is an important milestone for us as it has been a really long time since Al Arabi won a trophy. It is also a good opportunity for us to turn things around. We need to win this trophy.
"I had watched Al Sadd play Qatar SC the other day in Round 2 of the 2020-21 Ooredoo Cup. They had some 10 players in the Qatar national team camp, yet they had depth and quality in their squad. Al Sadd are always a strong team.
"We had a good pre-season camp, even though it was a brief one. Chances are same for both teams in this match. We must be playing at our best. We will also be missing some players due to national duty and injuries. But that's not important. We will play to our capabilities."
Sebastian Soria said: "We had more than a month to work and prepare for the final after we qualified for it. We've trained well. We had played some good games last season. I am happy that I am a part of Al Arabi this season. I already played two matches in this season's Ooredoo Cup. I have confidence in Al Arabi's abilities.
"I am lucky to play in this final. Final is a final. The most important thing is the attitude. We must have a strong mentality. Al Sadd may be without many players who are on national duty, but we are focusing more on winning this cup. We are in the final because we played well in the games prior to it. We have a big chance."