Al Ahli strike once in each half to down Al Sailiya 2-0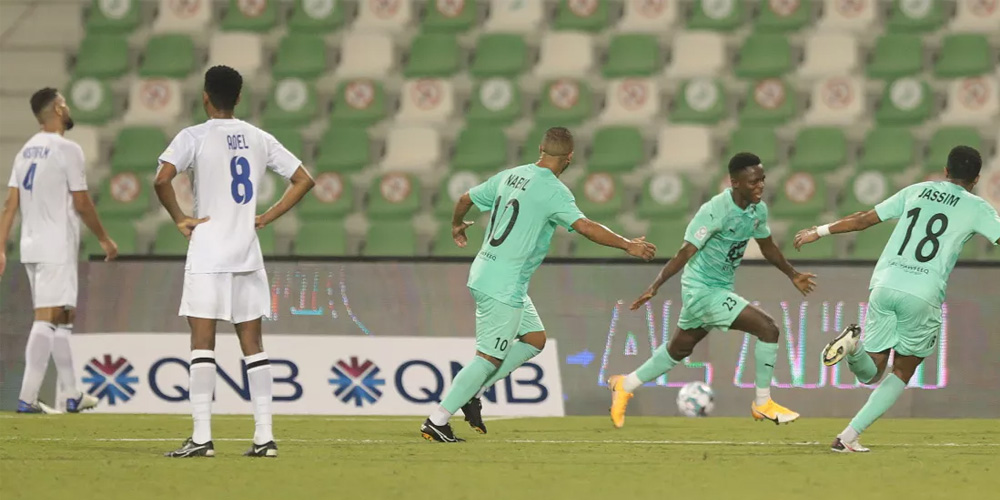 Al Ahli blanked Al Sailiya 2-0 in Week 4 of the 2020-21 season QNB Stars League at the Al Ahli Stadium on Sunday.
Hernan Perez (second minute) and Abdulrasheed Umaru (57th minute) scored for Al Ahli, who raised their points tally to 12 with an all-win record to be the only team to do so thus far in this season's league competition.
Al Sailiya stood on four points from as many games.
Al Ahli's earlier wins were against Al Wakrah (2-1), Al Arabi (2-0) and Al Khor (1-0) in that order.
Perez was the architect of The Brigadiers' brilliant show as he gave assist for Umaru's goal as well.
Al Ahli opened the scoring so early in the game and Al Sailiya in fact never recovered from the shock. Nothing went The Peregrines' way as the reinforced squad this season, consisting of new recruits Tiago Bezerra, Mohanad Ali and Ahmed Hammoudan, struggled to find a footing.
Both goals resulted from defensive mistakes.
Perez scored as he pounced on a minus pass by Al Sailiya captain Majdi Siddiq to team-mate Ghanem Al Qahtani, who failed to receive the ball before the Paraguayan took control and placed it in past goalkeeper Amine Lecomte.
Perez and Nabil El Zhar led Al Ahli's charge and the latter sent a ground shot wide. So was Umaru in the first half while, at the other end, Mohanad sent a shot over the bar.
Changing ends, Tiago sent a free-kick wide before Umaru found the target, with Perez providing him with a cross from the right.
Al Ahli's Hazem Shehata made two serious attempts at the goal. The first time, he was unlucky to have missed the mark in the 72nd minute and then Lecomte thwarted him in the 86th minute. He scored the next minute, but the goal was disallowed for offside.
Al Sailiya could have reduced the margin in stoppage time, had Hammoudan's header gone in.