A league-by-league map for the return of football in Europe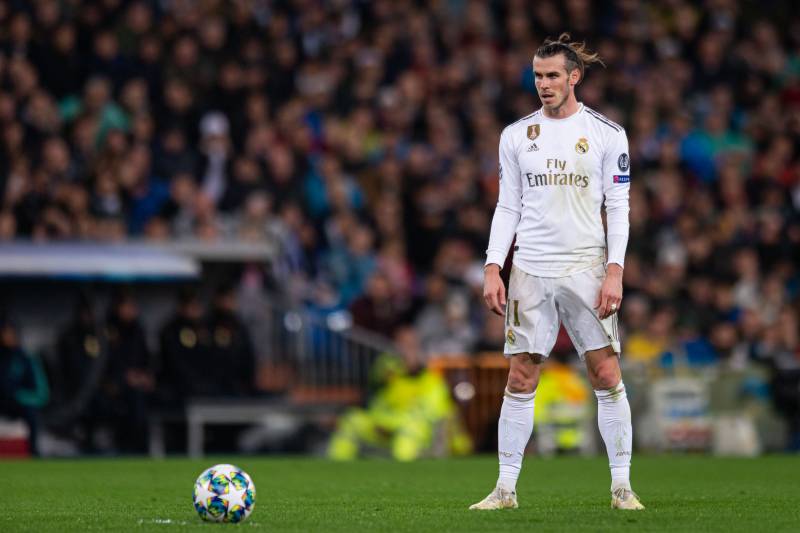 European leagues are gradually contemplating a return to action, while several competitions have already announced an official return date.
Serie A have proposed a plan to the Italian government which would see the league get back underway on a June 13.
"We would like to resume the league, but so long as the protocols guarantee everyone's safety and that it will not stop again," said the Italian sport minister, Vincenzo Spadafora.
"Someone asked me why a supermarket doesn't close if the cashier tests positive and in football, instead, we would put a whole team in quarantine.
"It's easy: it's a collective sport and it's not possible to keep your distance."
Serie A's roadmap
Meanwhile, Spadafora has allowed group training to begin from Monday, May 18.
"[Italian Football Federation president Gabriele] Gravina accepted the modification of the protocol prepared by the Scientific Technical Committee and, therefore, we opened that possibility," he said.
Juventus top the table in Serie A, followed by Lazio, who are one point behind the Old Lady.
Games will be played every three or four days over the course of a month and a half in order to complete the remaining 12 matchdays.
There means that there is also room for the Coppa Italia semi-finals (Juventus against AC Milan and Napoli against Inter), which can take place on July 1, as well as the final which is scheduled for July 22.
Germany leads the way
The Bundesliga is set to return on Saturday and Hertha BSC midfielder Santiago Ascacibar has revealed the strict protocol which the players have to adhere to.
" They gave us eight or nine pages with rules and we have to live up to them," Ascacibar told Radio MARCA.
"We go to the training ground on two buses to keep our distance and then we return to the hotel, where we will stay.
"We are alone, the staff and the footballers, in individual rooms.
"In meetings there is a lot of caution, always with a mask, since six weeks ago."
Leagues in Albania, Austria, Bulgaria, Croatia, Denmark, Finland, Hungary, Montenegro, Norway, Poland, Portugal, the Czech Republic, Serbia and Turkey already have an official return date.
Meanwhile, football in France, the Netherlands and Luxembourg have been cancelled, while the Belgian top division only lacks the assembly's green light.
The Belarussian league has never stopped, while football got back underway in the Faroe Islands on May 9.
"It's played without audience in the stands and without greetings, but very normally," revealed Pedro Tarancon, who is plying his trade at the Faroese club Argja Boltfelag.
"There have been strong challenges and fights.
"In addition, there's disinfectant in the corners so that everyone could clean their hands."
Divided into 'conferences'
Football in Norway will return on June 16 divided into four groups according to geographical proximity.
"We will play back and forth against Rosenborg, Aalesunds and Kristiansund," explained Molde goalkeeper Alex Craninx.
"The idea is to avoid long flights and, once the summer is over, try to return to normal depending on how the pandemic evolves."
Meanwhile, alike the Premier League (June 12) and LaLiga (June 12 or 19), the Ukrainian Premier League have set an unofficial return date for May 30.
"We have been training for a month," said Dynamo Kyiv forward Fran Sol.
"First in groups of four, then five, 10 and from this week all together.
"Also, at Dynamo Kyiv they do a little check-up every day."
Football in Finland will return with the Finnish Cup on June 17.
"Five hundred spectators will be allowed to enter," noted the Inter Turku coach Jose Riveiro.
"For now, we work in groups of nine plus one.
"Everything is very weird.
"The sessions are long, with very analytical work, a la [Marcelo] Bielsa."
Waiting to crown a champion
St. Gallen are leading the Swiss league which could return on June 8, date that is not official as their forward Victor Ruiz has stressed.
"We are preparing for the return as if the [June] 8 date was already official," he said.
"If afterwards we did not play, nothing would happen.
"We must be ready to do what we like the most."
In Cyprus, AC Omonia top the table and their midfielder Jordi Gomez explained that the future of the league remains uncertain.
"On Friday the 15th would be decided whether the league would return," he declared.
"Two weeks ago, it seemed that it won't, now it seems that it will.
"If it is cancelled, we would go to the Champions League, but we want to play with guarantees that the league can be finished.
"There is no use going back and stopping in two weeks."
Last but not least, in Andorra, Inter Club d'Escaldes lead the domestic league.
"In France they crowned PSG as champion," said their player, Ilde Lima
"Common sense prevailed.
"I would like to win the title on the pitch, but I want security.
"In any case, if Inter are not [crowned] champions, it would be a lack of respect. "
Source: marca