5 Matches to look forward to at Copa America 2020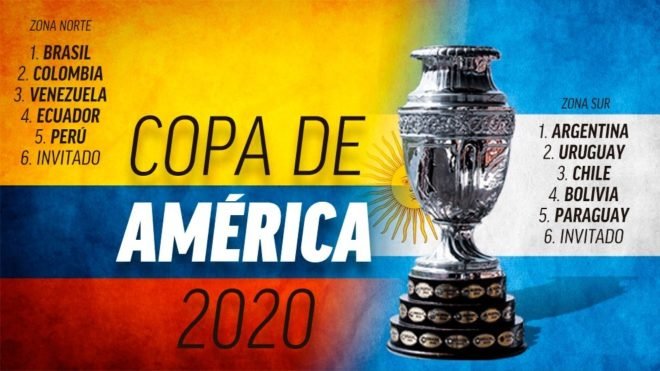 Copa America is considered as one of the oldest international football tournament in the world. Normally, the quadrennial tournament involving all the South American (CONMEBOL) nations, the Copa America has actually featured two teams from other confederations since the 1993 edition of the tournament in Ecuador. Colombia and Argentina will host this 47th edition of Copa America in 2020 FIFA World Cup hosts Qatar and Australia would be the two special invitees. This league is going to be extremely exciting, so here are top 5 matches, which people are looking for.
Top Matches to Watch in Copa America 2020
Argentina vs Uruguay
It is one of the heavyweight group-stage match-up that would not really look out of place in the title round either. Argentina is the 14 times Copa winners and they have beaten 15-time winners Uruguay 87 times in 189 meetings between the pair when losing 57 times and drawing on the other occasions. Since the 3-2 defeat in the 2014 FIFA World Cup qualifiers, Argentina are without the defeat in their next four games against one of the successful teams Uruguay, keeping the clean sheet in three of them. The pair's last Copa meeting ended in the solitary goal victory for eventual finalists Argentina. Albiceleste captain Lionel's Messi's five goals against Uruguay are the most he has scored right against any international opposition (along with Brazil).
Brazil vs Colombia
Colombia vs Brazil would be one of exciting clashes to look forward to at the 2020 Copa America. However, this 5-time World Cup and 9-time Copa winners have won 19 of their 32 meetings with Colombia (while losing thrice); recent meetings between the sides have been competitive affairs. Since the 1-0 loss to Colombia at 2015 Copa, Brazil have actually won two crucial matches against 2001 Copa winners and that contains draws in their last 2 meetings.
Argentina vs Chile
When it comes to Argentina matches, people go crazy over this as they are one of the successful teams. They always come with the dominating head-to-head record against Chile. They have won 61 matches and while drawing 22 times and losing just twice. Though, the recent Copa histories between these two teams have taken a great place in Copa history. Basically, Chile beat Argentina in the 2015-16 Copa America finals to win the very first two titles at the tournament, as the 14-time winners' long international title drought continued along with the twin penalty shootout heartbreaks. Argentina have actually beaten Chile 2-1 in the group stage at both the last two editions of the Copa (2019 and 2016), but would look to lastly land the first international title after a two-and-a-half decade hiatus.
Brazil vs Ecuador
Brazil is also one such successful team of Copa league and they have beaten ample teams in this specific league. Continental heavyweights and 9-time winners Brazil has simply dominated their head-to-head rivalry against Ecuador. They have won 26 of the pairs in 32 meetings, while they have lost twice and drawing 4 times. Though, any kind of thoughts of complacency should be simply warded off as their 2 defeats against Ecuador have come in competitive meetings (2002 and 2006 FIFA World Cup qualifying). Brazil have since won 7 in the last 9 meetings (all competitive fixtures except one), and they would also look forward to retaining their 2019 title at the home of their arch-rivals Argentina next summer.
Uruguay vs Chile
Uruguay is one of the successful and amazing teams who have been the record 15 times Copa America winners Uruguay have won 45 of their 81 clashes with 2015-16 winners Chile, losing 19 and drawing 17 games. Having won the very first 9 Copa meetings against Chile, Uruguay have actually won 3 of their last 6 Copa meetings with them, drawing twice and losing once. Chile is also one of the very famous and successful teams. They have lots of talented players in their team. And the best part is that they have also got a huge record in this Copa America league as well.