5 Bundesliga Underdogs Who Overachieved for a Season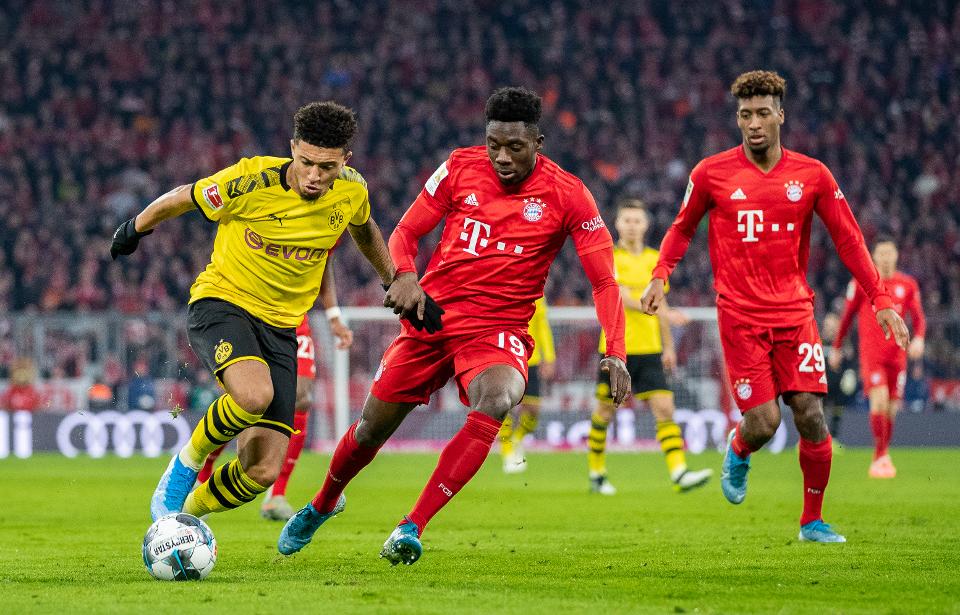 With the Bundesliga back under way and with our brains reprogrammed solely onto German football for the time being, it may be simple for the new fans among us to assume that it's just Bayern Munich and Borussia Dortmund who have historically dominated the league in recent times.
And to be honest, that's often fairly accurate…but occasionally, an underdog has come along and upset the status quo. It could even happen this campaign with Mönchengladbach and RB Leipzig in hot pursuit of the top two.
So who's broken up the usual roll of honour before? Let's take a trip down memory lane.
Werder Bremen
First up, we travel back to 2004. The year everything in football went weird…
England crashed out of the Euros because Rooney hurt his foot (other causes are available) and Greece miraculously claimed the title. Meanwhile, Porto confirmed it as year of the underdog with their unlikely Champions League triumph.
Bayern Munich and Dortmund had won the last five Bundesliga titles between them and Werder Bremen's greatest achievement in that time was barely scraping into Europe. So not many had them down as title challengers that season but they stunned the footballing world with an incredible season long display and they clinched their fourth Bundesliga title and first for 11 years.
Led by talismanic Brazilian striker Aílton and supported by Ivan Klasnić and Angelo Charisteas (who would later go on to score Greece's title winner at the Euros), Thomas Schaaf's side scored 79 goals and lost just four times all season. They also had a cracking 'Irish themed' home kit which has become enshrined in Bundesliga folklore.
Stuttgart
This season was the first that Bayern Munich didn't finish in the top three since 1991 and it took two excellent sides to ensure that this was the case. VB Stuttgart and Schalke 04 set the pace in the league from the get-go.
In the end, the Bundesliga's youngest squad that season, Stuttgart, ended up as the league victors, snatching the title on the final day. Much of their success was attributed to the form of strikers Cacau & Mario Gómez but they were ably supported from midfield by one Thomas Hitzlsperger; who Premier League fans will remember for scoring some stunners for Aston Villa.
Things haven't gone well for Die Schwaben since though. They've been relegated twice in the last ten years and are currently battling to get back out of the 2.Bundesliga.
Wolfsburg
The season where records tumbled, Bayern were beaten by two points to the title, and thrashed 5-1 by the eventual title-winners Wolfsburg.
Die Wölfe had enjoyed a solid season the year before under Felix Magath but the transition to title winners was more rapid than anyone could have envisioned.
Strikers Edin Džeko and Grafite formed one of most prolific strike partnerships in Bundesliga history, together totalling 54 goals for the season and along with the teams key pass provider, Zvjezdan Misimović (who notched a record 20 assists), they formed the infamous 'magic triangle' that ran rings around opponents.
The two strikers had contrasting careers in the years since; Džeko moved to Manchester City and won the Premier League whilst the slightly older Grafite ended up in Dubai.
Duisburg
Okay this is a little off-piste. We've move to the DFB-Pokal, the famous German cup, but this story is just too good to leave out.
Humble MSV Duisburg who had briefly been in the top flight in 2008, were sitting in the middle of the 2.Bundesliga and managed to get a remarkable cup run together which lasted all the way to the final at the Olympiastadion in front of 75,000 fans.
Despite a fairly favourable draw, they managed to dump two top tier teams out in FC Köln and Kaiserslautern in successive rounds on the way to the final.
They were hammered 5-0 by Schalke in the showpiece event but that didn't really matter; making the final was surely more than enough for their supporters.
Hoffenheim
Finally, a more controversial and recent example of a club transforming over a couple of seasons from mid table strugglers to top four contenders. Without going into the finer points of Dietmar Hopp's reign as the owner of Hoffenheim; you can't argue that his work at the club has helped the team climb to new heights.
In the season of 2017/18, this is particularly true as a youthful side including the ever-improving Serge Gnabry (on loan from Bayern) and the prolific strike pairing of Mark Uth and Andrej Kramarić; built upon their fourth-placed finish the season before and ended up one place better in third on goal difference.
The return of Gnabry to Bayern and the departure of manager Julian Nagelsmann to RB Leipzig last year put the brakes on Hoffenheim's assent up the league table and they have remained solidly mid-table this season. But no team has leapt so high in such a short space of time, having been a mere fifth tier side in 2000.
Source: 90min