Dejected Alexis Sanchez Want PSG Move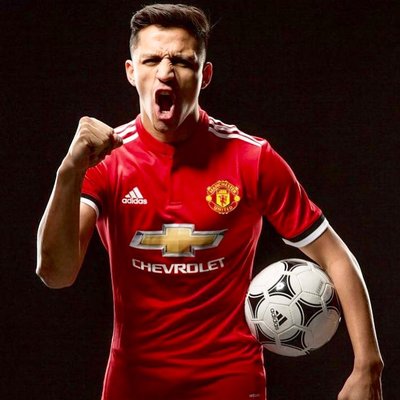 Manchester United forward Alexis Sanchez is reportedly keen on seeking a move to Ligue 1 champions PSG, despite being just a year into his massive £80m contract with the Red Devils. Sanchez who was snatched away by Manchester United from right under the noses of rivals Manchester City in January is having a nightmare at Old Trafford having found the back of the net just four times for Mourinho's side in 24 appearances.
Sanchez in unhappy with Jose Mourinho's tactics?
Reports are doing the rounds that Sanchez is unhappy under Jose Mourinho and his agent Fernando Felicevich has already begun looking for potential suitors. The Times reports that PSG is showing interest in the Chilean who was once their top target in 2017 until they signed Kylian Mbappe.
Sanchez too selfish to play at United?
Sanchez has time and again lashed out at Mourinho and the backroom staff often criticising Mourinho's tactics. United also claim that Sanchez to is not making any efforts to settle down at Old Trafford and just like his time at Arsenal, he prefers talking to only a select few players and prefers the company of his two dogs. On the pitch too the Chilean frequently demands the ball and is selfish in possession. He often laments his teammate's errors, and this is not helping him settle in at the club.
Will Sanchez's wages be a problem?
However, the only problem lies in Sanchez's astronomical wages which are said to be between £350,000-£500,000 per week. It is still unclear if PSG will match his wages after having two high profile earners with Neymar and Kylian Mbappe on their books. So the decision is best left to Sanchez, and it remains to be seen if the dejected Chilean is willing to take a massive pay cut to relocate to the French capital.