The Katowice 2019 European Minor Preview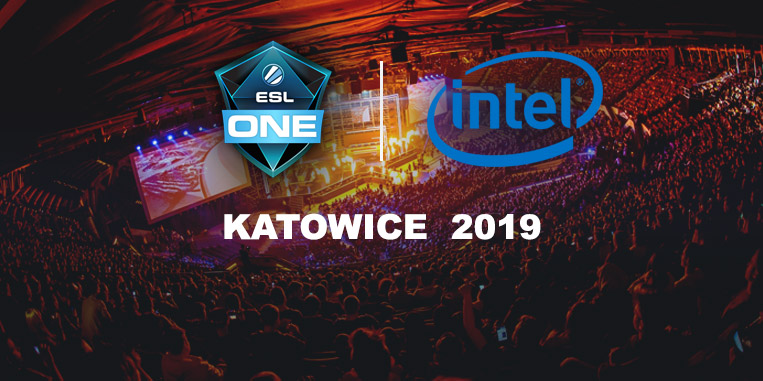 The IEM Katowice 2019 is touted to be one of the biggest events in Counter-Strike. It is the first Major of 2019 and has already garnered a lot of attention from mainstream media. IEM Katowice will take place in February, however, there are multiple Minor events which will determine which team makes it to the next stage.
The European CS: GO scene has always been the peak of Counterstrike scene. European CS: GO has had a long history and we have multiple talented individuals from the scene. Rightfully so, we see multiple strong teams in the European minor for IEM Katowice 2019.
There will be eight teams in the European Minor. These eight teams come from various nationalities such as Bulgaria, Turkey, Finland, France and Denmark among others.
Here is a list of the eight teams in attendance at the European Minor for IEM Katowice 2019:
North

Mousesports

Ence Esports

Ex-Space Soldiers

Valiance

Vitality

Optic Gaming

Windigo
The Format
The format for the Event will see eight teams divided into two groups. Each group will have four teams each. The GSL Format will feature double elimination matches. Only the opening matches will be Best of One, while the remaining matches will be Best of Three.
European Minor Teams.
Optic Gaming.
Optic Gaming recently added 'Refrezh' to their CS: GO roster. The former Fragsters player has proven himself to be a rising star in the CS: GO scene. The performance of the young player has been phenomenal so far in 2018. While he did leave Fragsters, his journey on Optic Gaming is the perfect example of how he can progress to the top teams in the world.
Optic Gaming is an all-Danish lineup and they have recently added Refrezh to their CS: GO roster. This addition definitely provides the team with little to no communication problem. However, the extremely late decision for this roster change means that they have little to no time together as a team. They will need time to develop their synergy and definitely enhance their coordination. With a young player such as Refrezh, it will take time for Optic Gaming to put together the right environment for the young player.
However, Optic is not all about Refrezh. We also have multiple skilled Danish individuals such as Jugi, K0nfig, CajunB. These players have been on some of the best teams in the world in their past. However, their current performance is definitely very poor. Snappi and Jugi have tons of experience between themselves. The two players can help the youngster develop. With K0nfig looking good of late, Optic Gaming can perhaps put up a strong performance.
However, most of their potential is just that, its potential. They have not really put up big performances of late and it would be foolhardy to expect them to turn page all of a sudden. For now, Optic Gaming is probably the team that will not qualify to the next stage. They do have the potential to do so, however, their results have not inspired confidence.
Mousesports
The Mousesports organisation definitely made a huge mistake when they decided to break up a strong team. They brought in Snax, hoping that he would take the team to the next step. But any team, even the team that is the strongest on paper; requires great synergy and chemistry to produce good results. Take an example like Faze Clan, the team that was supposed to be the best team in the world on paper has failed to live up to its potential.
However, even as they brought in Styko back to their roster; they have not reached the same level as before. The Mousesports team is struggling to find form in its players and in addition to this, there does seem to be a small tension on the team. As we head into the Minor, the team has a great potential to make it to the Major. They are a team that is capable of making it to the Major and possibly even the Top 4.
Mousespsorts should be able to make it past the initial Group stage. They will proceed to the playoffs, but this is where Mousepsots will face their toughest prospects. In order to qualify for the Major, Mousepsorts needs to secure a Top 2 at the Minor. This is going to be a problem for the team as they head into the Minor. For this team to succeed, they need to have Oskar, Styko and Sunny to start putting up big numbers for the team.
ENCE Esports
ENCE esports has a bunch of young players led by AleksiB. This team won several big tournaments in 2018 such as the Starseries I-League Season 6, Dreamhack Winter 2018 as well as the smaller Assembly GameXpo 2018. The Finnish organisation has looked very strong mostly helped by the leadership of AleksiB. With veteran Allu always looking to make extremely aggressive plays all around the map with his AWP; the team has a nice balance of aggressiveness. We see most of the young players taking on static positions while they allow Allu the freedom to choose his own battles. For the most part, it is a risk; one which they are willing to take. And Allu has come out on top of his individual duels, for the most part, allowing Ence to take a huge advantage early in the round.
Ence needs to improve their map pool in order to become a stronger force. Most of the other teams have had time to study ENCE's playstyle on the few maps that they are comfortable on. As we head into 2019, if ENCE does not improve their gameplay with tweaks or new maps, they will be easily countered even by Tier 2 teams.
ex-Space Soldiers
The Turkish CS: GO scene has seen a few players emerge as the dominant group. They formerly represented Space Soldiers, for a very long period of time. Together this lineup has shown us glimpses of their brilliance, often upsetting the very best teams in the CS:GO scene. However, they are also extremely inconsistent in their results which is what proves to be the biggest obstacle for the team. Maintaining their consistency has always been an issue for Maj3r and Co. With Xantares no longer on this team, they lost the majority of their firepower. Without Xantares, this team does look weak and even more inconsistent.
They do not look strong with their current lineup. While they do have the tactics and synergy required off a team in the Minor, they lack firepower.
Vitality
Team Vitality might not be the best French team on paper, but they are probably the only one showing any results. With a bunch of veteran French players providing the necessary guidance to young Zywoo; this team has the right composition. They have recently made a change when they decided to bench Happy and instead add Alex to their team. This presents a grim future for Happy as a player, but Vitality should be able to prove themselves with better results in the near future.
23-year-old Alex "ALEX" McMeekin comes from Team LDLC after continuously impressing everyone with his individual performance. The player is amenable to joining a new team and is extremely efficient with his positioning and movement. Coupled with the insanely high skill ceiling of Mathieu "ZywOo" Herbaut; he provides a good amount of firepower. The team already has some world-class players such as NBK, Apex and RPK. NBK and Apex can find their form at any given point of time. For the French players, momentum and confidence play a huge part in ensuring that they have the right results. They are an emotional lot, so it could just take one win to help them take on a new form and better results.
North
The Danish lineup has been together for quite some time now. Their last big achievement was when they managed to defeat Astralis at Dreamhack Masters Stockholm. Ofcourse, its been quite some time since then. The team has failed to produce good results since then and they are slowly slipping down the rankings. Recently they won the Europe Minor Championship – Katowice 2019: Closed Qualifier after defeating Space Soldiers. However, Space Soldiers is not really a strong team [ and definitely not a consistent one]
This team has potential to win the entire tournament, but they do not have to perform players right now. Having been together for such a long time, they have excellent synergy. However, they need to start landing their shots and winning their individual duels in order to gain the advantage in this tournament. The European Minor is a big deal for Team North and if they fail to make it past the Minor, we expect to see some changes in the roster.
Valiance and Windigo
Valiance and Windigo have proven themselves to be kings of the Tier 3 scene. However, the minor has different teams and definitely more skilled and talented than their usual opposition. The two teams will use this event as a learning experience. However, at the same time, their unique style of play could end up being a huge surprise to the established teams. Since the event uses a double elimination GSL Format, it is prone to upsets. It can carve a route for either these teams to make it to the playoffs. However, they should not have a chance of making it to the top two teams.
The CS: GO Minor Format: Potential for upsets.
Personally, I am not a huge fan of the format used in CS: GO Minors. The double-elimination GSL Format does sound good on paper, however, it robs teams of a fair chance in the Minor. The finals results will depend overwhelmingly on the seeding of the groups and the teams. As such, it is essential that ESL provide the perfect seeding for the existing teams. This would be possible if they collaborate with existing talent and casters.
In the past, wrong seeding has resulted in teams being eliminated from the tournaments due to upsets. We hope to see the best teams move forward at the European Minor.