Team Ukraine pull out of WESG 2018 Ukraine Finals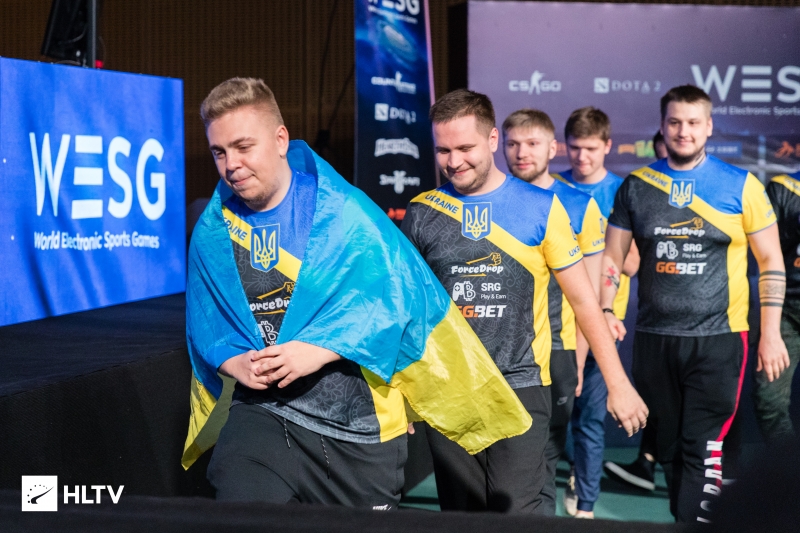 Team Ukraine has pulled out of the WESG 2018 LAN Finals. The winners of WESG 2017's decision not to attend WESG 2018 LAN finals was a huge shock for the tournament organisers. Team Ukraine won WESG 2017 EU and CIS LAN finals last year. They had the same lineup [ with Markeloff playing in place of Ange1].
They declined the tournament organiser's invitation and that leaves the event one team short. There is only one month left for the event and this news is a huge shock to the organisers. WESG events usually have a huge prize pool and they consist of a mixture of teams with players from the same nationality.
The team named djakuyu is the only other invited team to the LAN. The Ukranian WESG Finals will take place from December 21 to December 23 in Kiev. Team Djakuyu compris of a mixture of Pro100, Vega Squadron and Team Spirit players.
The Ukranian WESG Finals will see four teams in attendance. The winner of the LAN Finals will receive a spot in the World Finals.
World Electronic Sports Games 2018
Alisports announced its official start of the third World Electronic Sports Games on 29 June 2018 in Kuala Lumpur. WESG is an international Esports championship tournament by Alisports – the sports branch of Alibaba Group, who is also a top partner of the Olympic Games. The global tournament from Alisports is the world's only Olympic-style Esports competition. The last two seasons of the WESG were a huge success. The last season alone attracted 68,000 players from more than 126 countries and regions with its top-tier prize pool of 5.5 million dollars.