NIP and Made in Brazil made it to the Semifinals at ECS Season 6 LAN Finals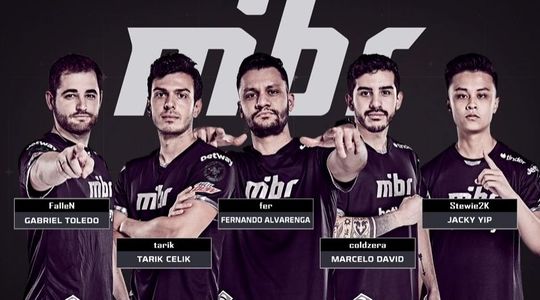 The first day of Esports Championship Series Season 6 LAN has come to an end. Two teams have already secured their place in the semifinals: Made in Brazil and Ninjas in Pyjamas.
Made in Brazil definitely looks much stronger than their former selves. The team has been under the guidance of YNK for several months now. We did see glimpses of their performance at the Major, but with limited practice time before the Major, it was not fully efficient. YNK helped the team develop its own playstyle and form great strategies on certain maps. His is a great help to the team especially when it comes to the macro gameplay of the roster.
However, Astralis did not go down without a fight. The qualification Best of three series between Made in Brazil and Astralis was one of the best series in the tournament. The second map [ Train] went into Overtime while the third and the decider map was a 16-14 win for MiBr. The two teams were matched evenly throughout the map and we were witness to some quality Counter-Strike.
Astralis await the winner of Cloud9 and Mousesports in the elimination match. The winner of this elimination match will move to the Semifinals to face off against the Ninjas in Pyjamas.
In the second group, the Ninjas in Pyjamas had a dominating performance against both NRG and North. Their ability to get crucial rounds with aggressive tactics and strategies is what drives this team forward. The team's performance has definitely improved especially with Lekro and Get_right putting up big numbers. Get_Right seems to be extremely comfortable in his role and is also able to win key clutch situations.
Day 2 will be the last day of the Group Stage
With Day 1 over, NIP and MiBr are the two teams in the semifinals. However, Day 2 will see fierce competition between the remaining teams. Group A definitely has some quality teams such as Mousesports, Astralis in the running. Group B, however, will see a closer set of matches as the teams are evenly matched.
You can catch all the action live on Youtube.