Fer ruled out Made In Brazil for Blast Pro Series Lisbon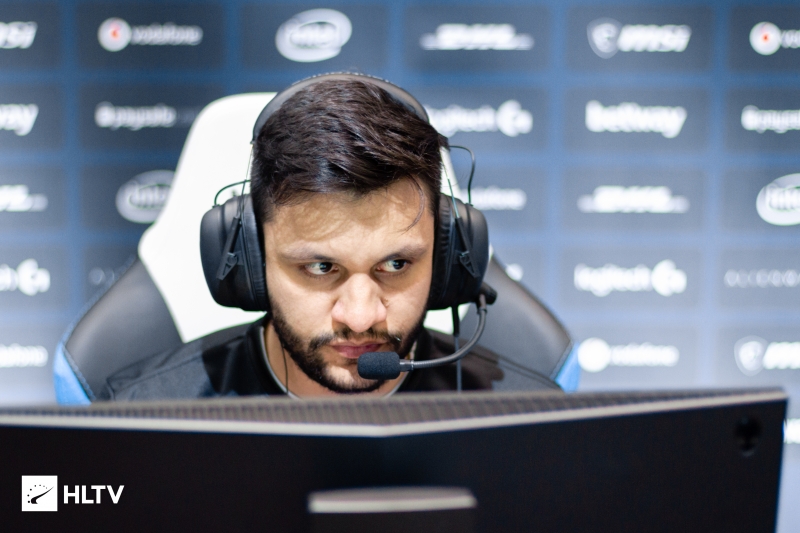 Made in Brazil player, Fernando "fer" Alvarenga is ruled out of the Blast Pro Series Lisbon. The player will be out of the tournament due to medical reasons. The player will undergo surgery for his right ear on the 14th of December. In an interview to ESPN Brasil, Fer confirms that he will not be taking part in the Blast Pro Series Lisbon Tournament.
Blast Pro Series Lisbon will take place on the 14th and 15th of December at the Altice Arena. It is the first of four new RFRSH Entertainment's  International events. In an attempt to expand their footprint in the global esports scene, RFRSH will be hosting new events all across the world.
Made in Brazil on the rise.
The Made in Brazil team is on the rise with their new coach. Comprising of five former Major champions, the Made in Brazil team needs no introduction. However, they were unable to put up performances complimenting their stature. After the arrival of YNK as their coach, the team has improved drastically. Importantly, YNK has enabled the team to find its own groove and understand how to approach the game.
Right now, Made in Brazil are set to face off against Astralis in the Grand finals of ECS Season 6 LAN. They have already won one series against Astralis in the Group stage. The team never lacked the firepower, but with the new direction to the team; they look extremely strong and a fierce competitor.
Player Interview – Fer
FaceIT released a Player Interview for Fer as part of their ongoing tournament. The player interview sees Fer reminisce the past and his journey. He also speaks up about his upcoming absence from the Blast Pro Series Lisbon. Fer had mentioned earlier that he would undergo a surgery before the end of the year. At the time, he did not mention the specific date. We now know that he will go under the knife on December 14th.