Karrigan joins Team Envy on Trial for the Americas Minor.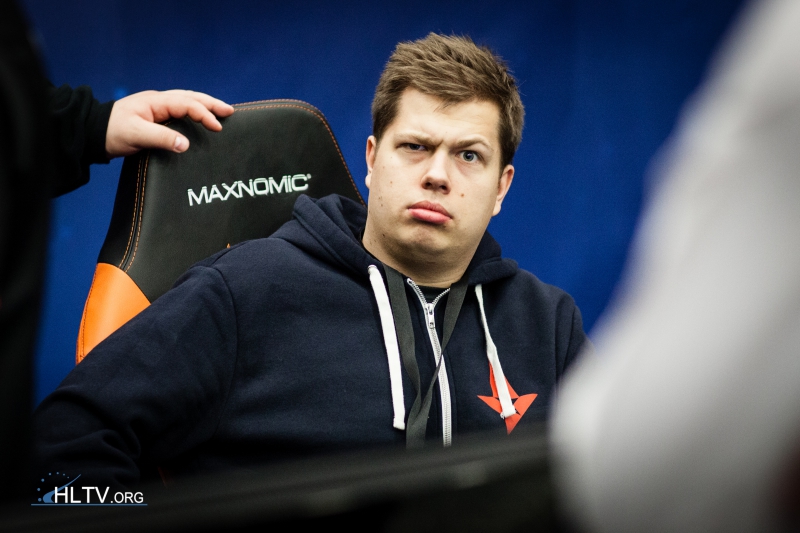 Finn "Karrigan" Andersen is one of the most well-known players in the Counter-Strike scene. The player has been able to provide excellent leadership to many of the top teams in the world. Formerly a part of Astralis, Karrigan moved to Faze Clan in  October 2016. He has been a staple of the team and has helped the team develop its own charisma.
Yo, 2019 starts with a loan to envy for minor/major. Thanks to FaZe for letting me get this opportunity to play for envy. A org I always respected deeply and I'm excited to work with this guys during the major. 💪 https://t.co/qnKuxojRek

— FaZe karrigan (@karriganCSGO) January 1, 2019
The former roster for Faze Clan was supposed to be the best team in the world. They had all the players necessary to make an impact on the CS: GO stage. However, despite their strength on paper, the team was unable to make a similar impact against top teams. They would intermittently put up strong numbers and even win some tournaments. However, consistency is essential for any strong team. Faze Clan members were not able to keep up their form for most of the first half of 2018.
Team Envy – Preparing for the future.
#EnvyCS Update:@karriganCSGO will be competing with us at the Americas Minor on loan from @FaZeClan.

We'd also like to thank @PolloCSGO for standing in for us over the past couple months, and wish him the best in future opportunities

— Team Envy (@Envy) January 1, 2019
Team Envy's roster is not the strongest in North America. They have the likes of JDM and relutC. This is in combination with young players such as Drone who has proven to be a star in the North American scene. With Karrigan joining the roster, it frees up a lot for the other players to focus on their individual gameplay. Karrigan brings with him years of experience in developing a team.
Excited to work with @karriganCSGO and have a legendary IGL to guide us. A lot needs to be said about @PolloCSGO though. He was fantastic for us throughout his time standing in. Nothing but good things to say about him and wish him the best going forward. https://t.co/bSZxGob37P

— Zach Stauffer (@EleyCSGO) January 1, 2019
The team will play next at the Americas Minor starting on January 16th. For now, Karrigan is just on a loan to the team. Eventually if the team performs well at the Americas minor, he will continue with team Envy.