Watch: Virat Kohli Gets Angry Over Question On His Behaviour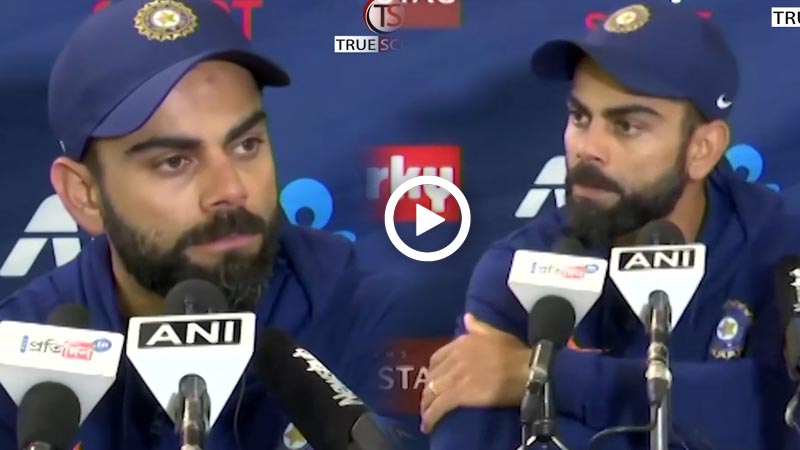 Virat Kohli has been time and again been questioned on his aggressive and animated celebration on the cricket field. In the recently concluded second test between New Zealand & India, Virat Kohli's reactions were caught on camera when New Zealand skipper Kane Willamson was dismissed. In the post-match press conference after India were whitewashed 2-0, a question by one of New Zealand's journalists left the Indian captain fuming and his reaction is going viral.
Virat Kohli Angry on Reporter- Watch the video
The reporter asked Virat, "What's your reaction to your behaviour on the field, swearing at Williamson when he got out, swearing at the crowd. As an Indian captain, don't you think you should set a better example on the field?"
"What do you think?" Kohli replied back.
"I asked you the question?"
"I am asking you the answer," Kohli said, visibly frustrated by the journalist's questions. "You need to find out an answer and come up with a better question. You can't come here with half questions and half details of what happened. Also if you want to create controversy, this is not the right place. I spoke with the match referee (Madugalle) and he had no issues with what happened," said Kohli.
Also Read- Stats Reveal Virat Kohli's Leanest Form Since 2014 England Tour
However, when Kane Williamson was asked about the incident, New Zealand captain downplayed the incident, saying it was "typical of Virat, who plays the game with a lot of passion".