Virat Kohli's Remarkable Century and Strategy Shines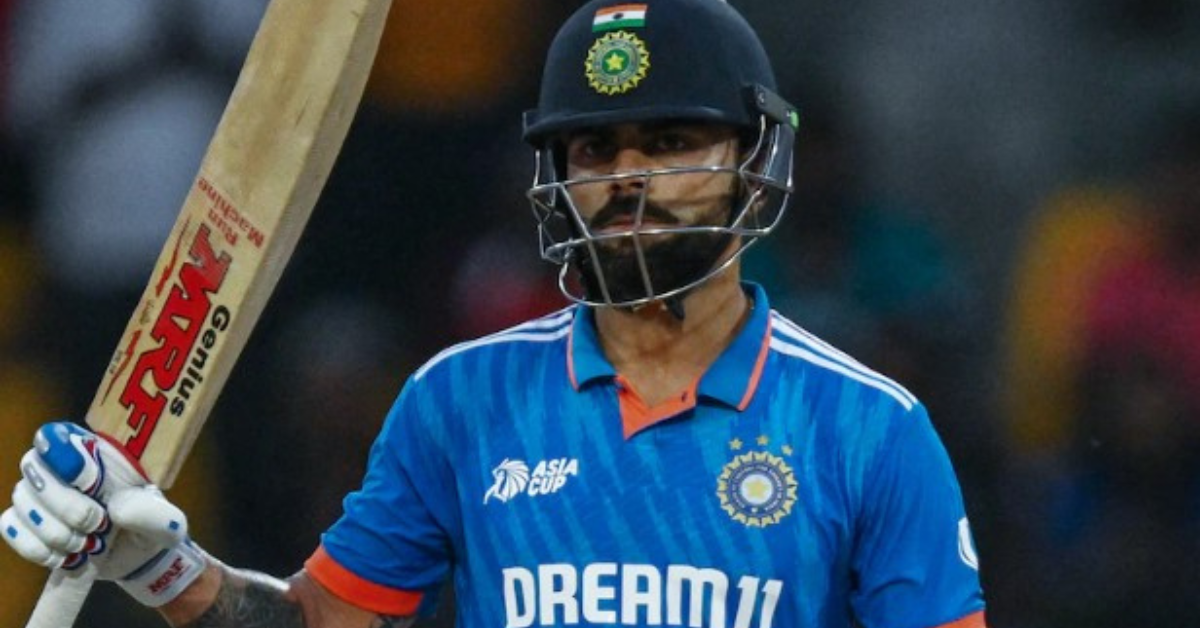 Virat Kohli's Remarkable Century and Strategy Shines
After his superb century against Pakistan, Virat Kohli discusses his Test cricket approach and the importance of recovery."
India's cricket sensation, Virat Kohli, showcased his extraordinary talents once again with a magnificent century against arch-rivals Pakistan in the Asia Cup 2023 Super Four clash. Kohli's exceptional performance not only secured him the Player of the Match award but also set the stage for an intriguing confession about his cricket journey.
In a rain-interrupted match, Kohli went from a steady 50 off 55 balls to an unbeaten 122 in just 94 balls. His final surge saw him smash an astonishing 72 runs off the last 39 balls, propelling India to an imposing total. Batting alongside KL Rahul, Kohli displayed exceptional form as they dominated Pakistan's bowling attack.
Following this spectacular innings, Kohli's confession in the post-match presentation caught the attention of cricket enthusiasts worldwide. He stated, "I was pushing for those runs and happy for it, but I was thinking I need to play at 3 pm tomorrow. It is the first time I have done anything like this in 15 years of cricket."
The 33-year-old batting maestro acknowledged the physical demands of the game, particularly when playing for extended periods. He emphasized the importance of recovery, particularly in the humid conditions experienced during the match. Kohli, who turns 35 in November, expressed the need to prioritize recovery to maintain peak performance.
Kohli's remarkable performance was complemented by KL Rahul's outstanding century. Rahul scored 111 runs, marking his return to international cricket following a five-month injury layoff. Kohli praised Rahul's conventional batting style and highlighted their partnership as a key factor in their success. He noted, "Both KL and I are both conventional players. When you have him batting the way he was and me playing, it's tough to break these partnerships because we don't play fancy shots."
The partnership between Kohli and Rahul not only contributed significantly to India's victory but also earned a special place in their cricketing memories. Kohli acknowledged that the primary focus during their partnership was simply to "keep batting," allowing them to build a substantial score.
In the highly anticipated match against Pakistan, India's fiery centuries, coupled with Kuldeep Yadav's impressive five-wicket haul, secured a commanding 228-run victory. Kuldeep's exceptional performance earned him his second ODI five-for. Pakistan's chase faltered, and they fell short of India's formidable total.
With this comprehensive victory, India claimed the top spot in the Asia Cup 2023 Super Four's table. Their next challenge awaits as they face Sri Lanka on Tuesday at the same venue.
Kohli's incredible century and his insights into the importance of recovery provide fans with a deeper understanding of the dedication and strategy behind his enduring success on the cricket field.
For more related updates visit our official website .
By- Sahiba Suri