Virat Kohli on aggression, tells where India will draw the line against Australia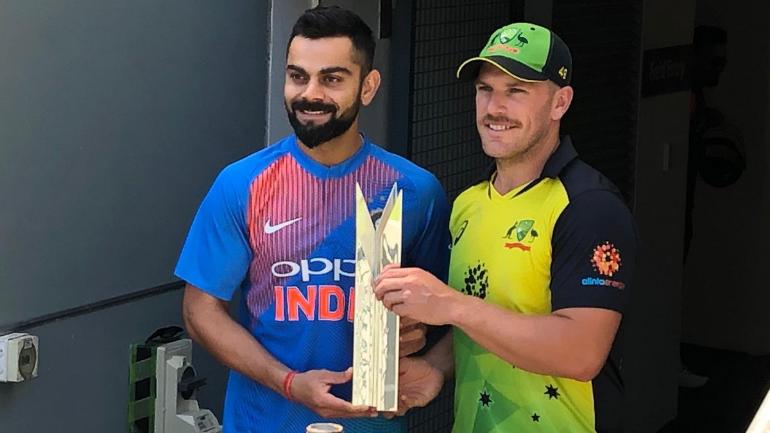 The captain of India cricket team Virat Kohli has issued a warning to Australia that he and his teammates will not hold back and counter if their opponent decides to cross the line with their on-field behavior.
Kohli and his men have traveled down under for the tour of Australia and the Royal Challengers Bangalore skipper did not hold back while talking about on-field aggression during the press conference.
"Aggression depends on the situation on the field. If the opposition is aggressive towards you, then you counter it," Kohli said, as mentioned in ESPN Cricinfo's report.
"We have never been a team that started something, but we always draw a line at our self-respect. If we feel that someone is crossing that line, then we stand against it.
"But aggression can also mean how much effort you are putting in for each wicket as a team. Aggression is shown through your body language on the field, or for bowlers how long they can keep bowling in the same area.
"For batsmen, aggression can definitely be there in your body language, without saying a word or doing anything. For me, aggression is a passion for winning, and an obsession that I have to win every ball for my team.
"People have different meanings for aggression, but as far as I'm concerned, for me, it is winning the match come what may, and giving 120% for my team every ball. Whether I'm on the field, or sitting outside and clapping for someone else, or batting, whatever it is."
For me aggression is the passion to win games for the team – Virat Kohli #AUSvIND pic.twitter.com/hxrZu7Mce1

— BCCI (@BCCI) November 20, 2018
Australia are known for sledding and putting pressure on the opposing players whenever they are on the field.
The first T20 International between the two nations on November 21 saw the hosts beat India by four runs via the D/L method. The second T20I match will be played at the Melbourne Cricket Ground on November 23, Friday.