Usman Khawaja and Marcus Stoinis lose Cricket Australia contracts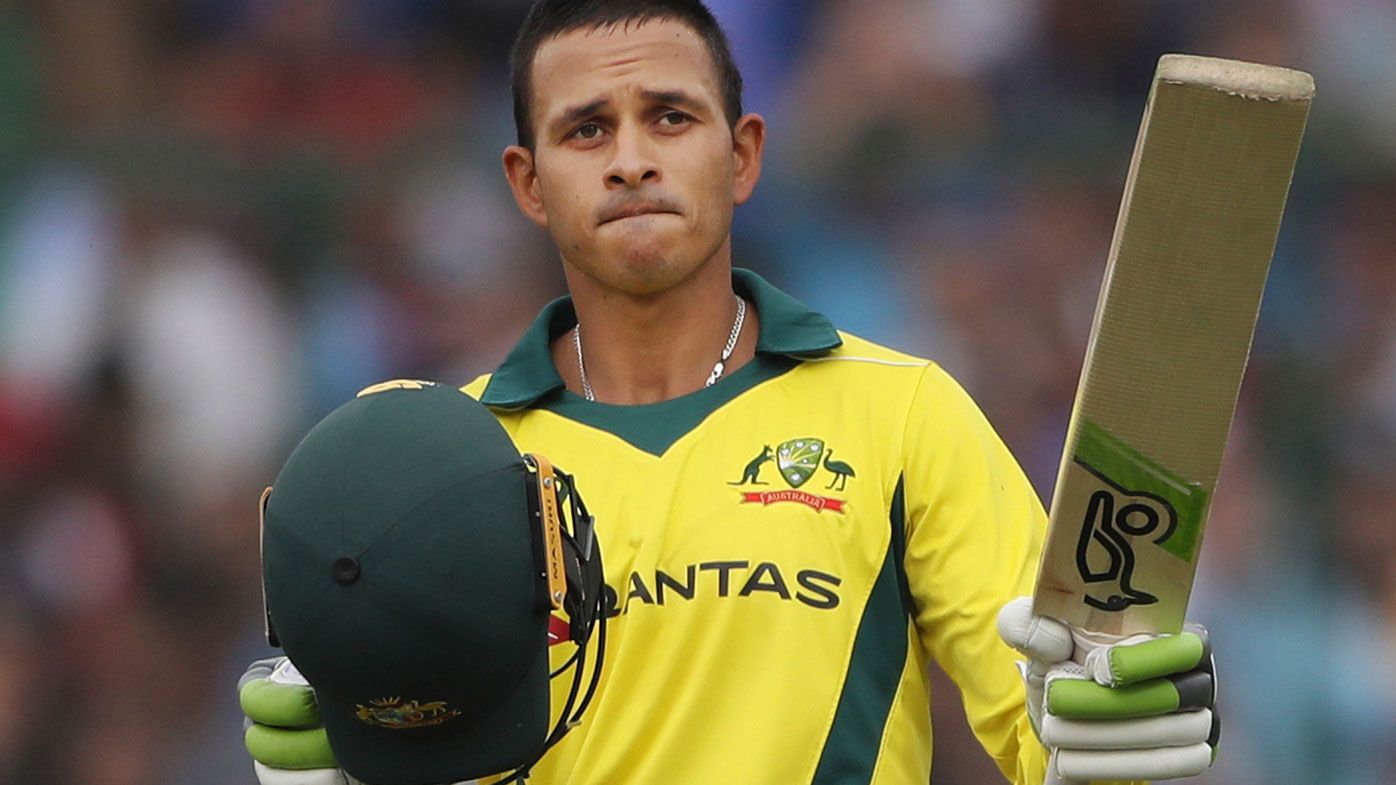 Usman Khawaja and Marcus Stoinis have lost their Cricket Australia contracts after falling out of favour with the national selectors over the past 12 months, leaving both with a particularly steep battle to return to international cricket whenever it resumes after the coronavirus pandemic.
Alongside Nathan Coulter-Nile, Peter Handscomb, Marcus Harris, Shaun Marsh, Ashton Turner and the retired Peter Siddle, Stoinis and Khawaja were broadly expected to be missing when the list was announced on Thursday, but their absence for the first time in some years underlined how far they have fallen in the eyes of the national team coach Justin Langer and the selection chairman Trevor Hohns – himself currently out of contract.
Both were considered central figures in the national team as recently as last year's World Cup in England. Stojnis endured a poor tournament, did not play another international and was used in a very different role, as a non-bowling opening batsman, by the Melbourne Stars in the Big Bash League last summer.
"You have to look at Marcus as a top-order player in T20 cricket because that's where he's been most successful, we certainly acknowledge that," Hohns said. "He's operating at the top of the order where it's congested and competitive field up there with Warner, Finch, Smith, Maxwell.
"Obviously he's always high in our thoughts and ranked reasonably well in T20 cricket but the other forms of the game let him down. He wants to play long-form cricket for Australia, he wants to play one-day cricket, as all players do. It comes back to performance in those forms of the game, it comes back to scoring hundreds particularly in the longest form of the game, that's the sort of feedback we've been giving Marcus all along."
Khawaja's absence from the World Cup semi-final loss to England was described as crucial by Langer, but he too fell from prominence in a difficult Ashes series for batsmen, losing his No. 3 spot to Marnus Labuschagne by the end of the series.
"Usman is one of the unlucky ones, there's no doubt," Hohns said. "As we know, Usman didn't play cricket for Australia last year in any format after being dropped from the Ashes series. Probably if I'm looking at Test cricket, Usman's form in domestic Shield cricket didn't demand he was chosen for Australia – I think that's pretty fair. One-day cricket he didn't play for Australia despite being a very good performer in the Marsh Cup earlier in the season.
"Ussie was a difficult one for us, probably the hardest one. He was ranked in two of the three forms of the game and unfortunately just fell out the bottom of the list. We know Usman's a fabulous player and I don't have any doubt he'll accept the challenge going forward to get back into that Australian side."
Labuschagne's first full CA contract represents his own rapid rise as one of Australia's most reliable batsmen, with Ashton Agar, Joe Burns, Mitchell Marsh, Kane Richardson and Matthew Wade also receiving call-ups after being upgraded from state deals to incremental central contracts over the preceding year. Hohns admitted that Labuschagne had exceeded all expectations, but also counselled against throwing him into all formats of the game too quickly – his T20 game will be left to evolve in the Big Bash League for the time being.
"He's been fantastic hasn't he," Hohns said. "I think everyone for a period of time was waiting for the bubble to burst to be honest, but he's gone from strength to strength representing Australia, not only in Test cricket but one-day cricket as well and doing a wonderful job. He's been a revelation and he deserves all the accolades he gets because he's one of those players that work so hard, he's probably one of the hardest workers in that group, but he's dragging other along with him.
"We don't want to go too far with him yet, he works so hard, he's now playing Test cricket and one-day cricket. That's happened in a short period of time. We don't want to overburden, whether he can play T20 cricket for Australia is really in his court. There's no reason why a player like that can't play T20 cricket, but at the moment it's in his court and we have a pretty good T20 side or squad at the moment as well, and they're the ones we'll be focusing on, looking forward to the World Cup."
Handscomb, Harris and Shaun Marsh have all been moved past by others in the batting stakes, while Mitchell Marsh has effectively replaced Stoinis as the selectors' allrounder of choice. Ashton Turner, who burst onto the international scene on the ODI tour of India in early 2019, has had a difficult subsequent 12 months due to shoulder problems, but will likely remain in the selectors' thoughts.
"On Mitch Marsh, he wasn't in the contract list last year, as we all know. He's had a little bit of a resurgence," Hohns said. "We saw the last Test match in England in the Ashes series he took a five-wicket haul and in the last game he played – a one-day game for Australia before the unfortunate virus taken hold of everything – he gave us a man of the match performance. We do think there's something there with Mitch. Mitch is now at an age where in our view he's coming into his peak years. Hopefully from here on he can realise the potential that a lot of people have seen in him the last five or six years.
"With Shaun, you never say never and I'll never say never of course. I think Shaun, he's now 36 or 37, is probably past representing Australia. We've spoken to Shaun regularly in the last 12 months. He's been a wonderful player in domestic cricket he's played some very, very good innings for Australia in Test match cricket and will be sorely missed. What is good is he's continuing to play as a senior player in domestic cricket – he's got a big role to play."
Maxwell has retained his spot on the list ahead of the T20 World Cup. "He did achieve a very high [T20] ranking of course, he's a very important player in T20 cricket for us, but he also ranked reasonably well in one-day cricket," Hohns said. "We see him as a very good white-ball player for us. What he has to offer, he can win a game.
"We'd like to see him win more for us of course, particularly in the 50-over game, but he can win you a game, he's that sort of player that the public want to see. He's exciting, and with his fielding and his bowling, his bowling is starting to come back to where it was a few years ago, so the whole package he offers it just seems as though white-ball cricket suits him, and suits his style."