Top 5 batsmen with most runs in the middle order in ODIs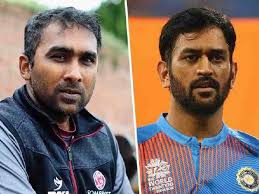 It is really tough being a middle order batsmen in a one-day game since there is a lot of flexibility needed along with the ability to adapt to varying situations that can make or break the team. The middle order positions right from number 4 to number 7 involve batsmen who can really put down anchor and play for a sustained spell of time if the situation requires or simply go hammer and tongs from ball one if the situation demands it.
Most teams who have been successful in World Cup semi-finals or final matches, have had settled middle orders who did the job as floaters flexibly and with panache. On that note, here's the list of top 5 batsmen who have the highest runs in the middle order in One Day Internationals Cricket.
Top 5 Middle Order batsmen with most runs in ODI Cricket
Mahela Jayawardene: Jayawardene has scored 9,896 runs in 336 innings with a strike rate of 77.36 and average of 32.44. He is one of the top batsmen in World Cricket and in winning campaigns, he scored 9 out of his 12 hundreds and 36 out of 64 half centuries for Sri Lanka. Jayawardene also has a strike rate of 83.16 and average of 40.45 in matches which Sri Lanka won.
MS Dhoni: Mahendra Singh Dhoni is considered as one of the best ever captains of the Indian team, having won everything there is to win in World Cricket! He is also one of the best finishers in the middle order, having notched up 9,631 runs in 276 innings with an average of 49.13 and strike rate of 86.67. In matches won by India, Dhoni's average shoots up to 64.33 with the strike rate ballooning to 95.13. 5 out of 8 hundreds and 38 out of 66 half centuries were scored in winning causes.
Inzamam-ul-Haq: Inzamam-ul-Haq was one of the architects of Pakistan's victory at the 1992 ICC World Cup. He has scored 9,190 runs in 277 innings with an average of 39.44 and 75.79 as his strike rate. These figures increase to a strike rate of 80.51 and average of 51.12 when it comes to winning matches. 4 out of 6 hundreds and 43 out of 65 half centuries were scored in matches won by Pakistan. He also has a highest score of 123 although Pakistan lost that particular game.
Yuvraj Singh: Yuvraj was the Player of the Tournament when India won the 2011 ICC World Cup and has been the country's mainstay in his position for more than 10 years. Yuvraj has an impressive tally of 8,285 runs from 262 innings with a strike rate of 87.82 and average of 36.98. The numbers shoot up when you consider matches where India won. 68% of Yuvraj Singh's overall runs came in winning matches while his average shoots up to 50.41 in this category while the strike rate also bounces up to 93.74. Yuvraj has a highest score of 150 with 13 hundreds and 37 half centuries.
Aravinda de Silva: de Silva is still regarded as one of the legends of contemporary ODI cricket, thanks to his role in Sri Lanka's victory at the 1996 World Cup Final where he was the Player of the match. He is at number 5 in the list of top middle-order run scorers with a tally of 7,690 runs in 241 games with an average of 37.37 and 82.01 as his strike rate. De Silva has an average of 53.62 in matches which Sri Lanka won with 8 out of 10 hundreds and 31 out of 56 half centuries from him leading the team to victory. His highest knock of 145 also came in a winning effort for Sri Lanka.
Also Read: Top 5 players with Most ODI Runs as Captain
MS Dhoni is still in the thick of things and by the look of it, he will certainly surpass Mahela Jayawardene if he plays for some more time. Other successful batsmen in the middle order include Arjuna Ranatunga with 7,313 runs, AB De Villiers with 7,811 runs and Ross Taylor with 7,622 runs. Steve Waugh has a tally of 7,341 runs while Mohammad Yousuf has 7,678 runs to his name. Mohammad Azharuddin has 7,310 runs while batting in the middle order. Eoin Morgan and Mushfiqur Rahim follow with 6,549 runs and 5,753 runs respectively.