Top 5 batsmen who can score most runs in India vs South Africa Series 2019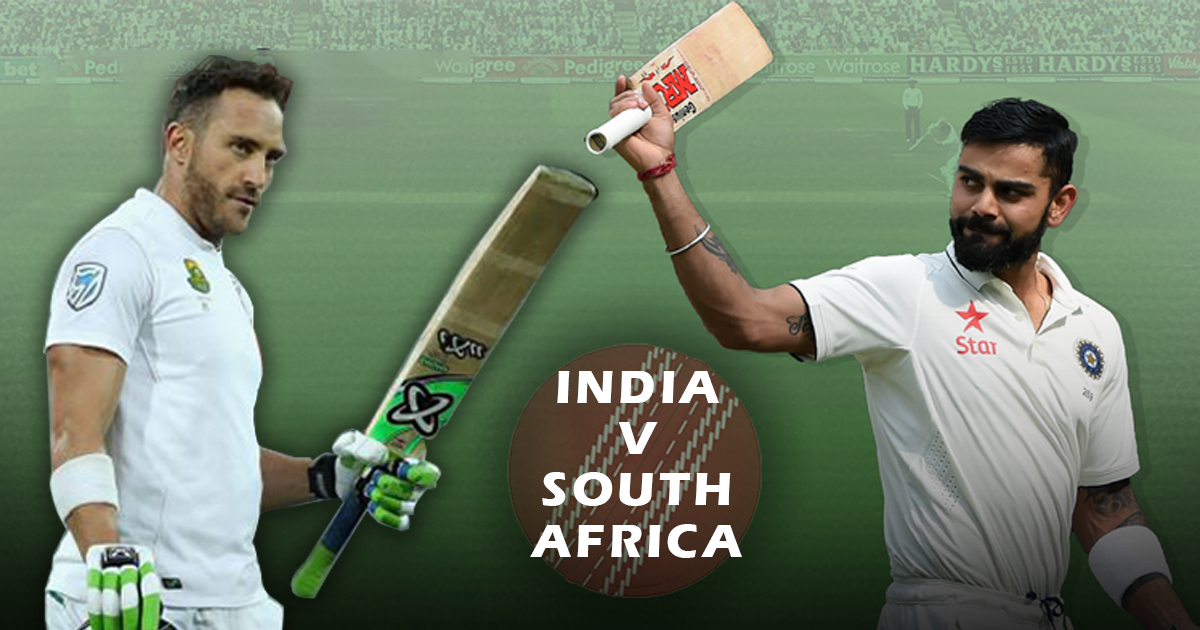 Though India's stint in the 2019 Cricket World Cup left fans disappointed, an encouraging start to the Test Championships seems to be making up for it. Currently, Indian skipper Virat Kohli and his team are all set to take on South Africa at home. It would not be too far from the truth to say that South Africa was perhaps the most talked about team in the initial stages of the World Cup, and now it will put its best foot forward to improve their record of 4 losses in 7 Freedom Trophy games once they travel to the Indian subcontinent. The series is sure to be heavily influenced by hot and humid conditions as well as huge score cards in the first innings.
Let's know about 5 batsmen who can score the most runs in India vs South Africa Series 2019
Virat Kohli: He can definitely be crowned as the most high-performing and consistent batsman of the entire lot. He is the one scoring all those runs along with taking care of the rigours of captaincy. Kohli is amongst the elite group of four batters who are striking it big in World Cricket at the moment, the others being Joe Root, Steven Smith and Kane Williamson. Kohli scored a fantastic 153 runs in the second Test match of the last edition against South Africa although it did not bring his team victory. He only has two half centuries against the West Indies in the series that has recently concluded. He will thus be hungry for runs against South Africa.
Rohit Sharma: Sharma's performances in the recently held ICC World Cup 2019 indicates his supreme form and talent. Such a player will hardly need performances anymore to justify his inclusion in the Test team. Yet, Sharma should take the Freedom Trophy as his last chance for making it to the Indian Test team on a permanent basis. Not performing in the series may halt his Test career abruptly like what took place in case of Yuvraj Singh. Sharma is vice-captain in the limited overs formats but has a poor average of 12 in 6 games against South Africa.
Faf de Plessis: The South African Cricket Board has always held high confidence and faith in the skipper Faf du Plessis in Test matches. He will lead the side this time too against India and will be looking to score runs as well. He was the captain in a series victory against India a couple of years earlier and in spite of winning the last Freedom Trophy, he only had a knock of 48 and two half-centuries to his credit.
Quinton de Kock: Having arrived as a top player with consistent big knocks against the Indian team, he will be a mainstay for South Africa as the new limited overs format skipper. He will have to prove a lot since his highest score is only 43 in the last Freedom Trophy.
Rishabh Pant: The dashing wicket-keeper and batsman from Delhi is already being perceived as MS Dhoni's heir apparent. However, he will have to satisfy the perfectionist skipper Virat Kohli and coach Ravi Shastri with performances that are consistent and responsible. He is often perceived as a rash batsman who throws away his wicket and will be eager to put in some good performances this time around. On his day, however, Rishabh Pant can chase down a big score, much in the mould of Rohit Sharma.
Also Read: South Africa Tour of India 2019 Schedule
Ajinkya Rahane also finds a place in this list since he has been in great form in the last Freedom Series and he may find the Indian pitches conducive for piling up runs. The vice-captain of the Indian Test team will naturally be more optimistic after the successful tour of the West Indies, where he put up knocks of 81, 102 and 64 in two Test matches.