Home
/
Cricket
/
T10 League
/
Qatar T10 League 2019, Match 14: Flying Oryx vs Swift Gallopers And SportsMonks Fantasy XI
Qatar T10 League 2019, Match 14: Flying Oryx vs Swift Gallopers And SportsMonks Fantasy XI
The Pearl Gladiators and Swift Gallopers play the 14th game of the Qatar T10 League on Saturday. This is the first of the final two league games in the tournament. The knockout stage starts from Sunday. Swift Gallopers are second in the points table at the moment and are well placed to go through to the final four. However, a win in this game will almost guarantee them a spot.
The Flying Oryx find themselves in a must-win situation in this game having won just one game so far and one being rained out. Their previous loss against the Falcon Hunters have all the more dampened their chances to make it to the final 4 of the Qatar T10 League 2019. With just one game left out of their stipulated five, they need to win that game by a huge margin and hope that the other equations go in their favor.
Also Read: Qatar T10 League 2019, Match 13: Falcon Hunters vs Pearl Gladiators Preview And SportsMonks Fantasy XI
Despite having a good team, the Oryx couldn't quite translate their performance into potential in the Qatar T10 League 2019. Andre Fletcher still hasn't found a place in the playing XI despite having performed so well in the recently concluded T10 League. After their performance with the bat in their last game when they were bowled out for just 45, giving Fletcher a couple of games becomes all the more necessary. They have to score runs with the bat to cover up their inexperience with the ball.
The Gallopers with Imran Nazir, Luke Wright at the top and Danza Hyatt and Chirag Suri at the bottom have their batting line-up sorted. Moreover, they looked one of the best teams alongside Desert Riders and Falcon Hunters in the Qatar T10 League 2019. All-rounders Raninder Singh and Richmond Mutumbami give them more options with bat and ball. With the ball, they are led by Umar Gul, the renowned Pakistan pacer known for his swing. He has the likes of Gayan Wimalshantha, Inam Ul Haq, Sufyan Mehmood and Mughees Bajwa for company.
Also Read: Qatar T10 League 2019 Schedule, Teams, Match Timings and Venues

Meanwhile, here is the SportsMonks Dream XI team for the game.
Kamran Akmal, Imran Naxir, Luke Wright, Chirag Suri, Hussain Talat, Sompal Kami, Danza Hyatt, Krishmar Santokie, Daniel Bukhari, Gayan Wimalshantha , Umar Gul.
About Anshuman Roy
A cricket and sports enthusiast having previously worked with Cricwizz, Circle of Cricket, Times Now and The Quint.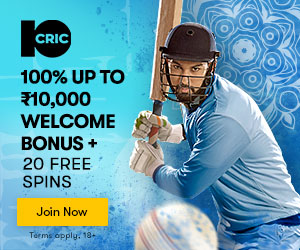 Tags
[wbcr_php_snippet id="21419"]