Suryakumar Yadav – A Victim of Team Management's Partiality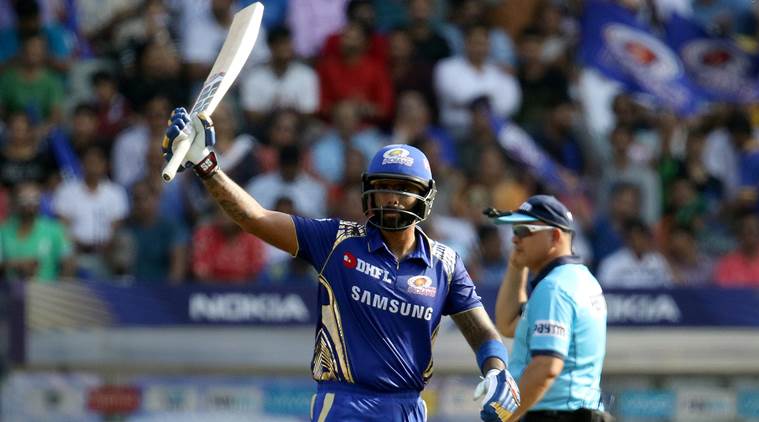 The BCCI announced the T20I and ODI squads for India's upcoming series against Sri Lanka and Australia respectively on Monday. Among the big names, Shikhar Dhawan and Jasprit Bumrah made comebacks into both the teams, returning fit from their respective injuries. Sanju Samson has found a place in the T20I squad after he was included in the T20Is against Bangladesh without being given a game. Manish Pandey too has been included for both the series. Pandey played his last ODI for India in September 2018 and his last T20I for India in November 2019. Despite being a good number four batsman and an excellent fielder, he has been a part of the Indian bench strength for a long time now.
Suryakumar Yadav is another major name who was ignored for the series despite doing consistently well in the domestic circuit. He has been an integral member of the Mumbai side in every format and has been scoring consistently for them. His leadership abilities have also gained plaudits in the recent past. However, his main aim is to represent the country at the senior level.
Also Read: Top 5 Takeaways From India's 2019 Cricketing Season
He was quoted by PTI saying "Yes, my ultimate goal is to play for India. However, at the same time, you've got to stay in the present. You've got to follow your process, you just can't think of going there. If you do the small things right, which I've been doing lately, that (national team selection) will automatically come."
Harbhajan Singh recently criticized the team management and selectors for not even considering Suryakumar Yadav a part of the squads and further adding that it seems there are different rules for different players. There is a belief that since Suryakumar Yadav is a specialist batsman and someone who doesn't bowl, he is facing the axe in place of someone like a Kedar Jadhav and Shivam Dube who can roll their arm over for the team whenever needed. However, in this experimental phase of testing the Indian bench strength, Suryakumar Yadav surely deserves one chance to prove his worth.
Suryakumar Yadav has proved his metal to bat any position in the batting line-up and his prowess to hit extraordinary shots makes him a very useful cricketer in the lower-order. Moreover, the consistency of Yadav can be gauged from the numbers he has churned up in the bygone domestic season. In the Vijay Hazare Trophy 2019, Yadav scored 226 runs in 4 innings at a mind-boggling average of 113.00 and a strike rate of 154.79 which was the highest by any batsman in the tournament. Against India A he showcased his finishing skills by scoring a 29-ball 72. His Syed Mushtaq Ali numbers for the 2019 season reads even better. He scored 392 runs from 10 games for Mumbai at an average of 56 and a strike rate of almost 170.
Overall, Yadav has scored 4920 runs in 73 first-class matches and 2311 runs in 88 List A games so far in his career so far.
Also Read: Boxing Day And Its Importance in Test Cricket
IPL Career

In the IPL as well, he has been a utility cricketer for the sides he has played so far. He made his debut in the IPL with Kolkata Knight Riders and was the vice-captain of the side under Gautam Gambhir. He spent four seasons at KKR between 2014-2017 and displayed his finishing skills batting down the order.
However, he came into the reckoning to be a part of the Indian senior team after joining Mumbai Indians in 2018. In just two seasons, he scored 936 runs ( 512 in 2018, 424 in 2019) and became one of the batting mainstays of the four-time IPL champions. As a result of his consistent performances, he was retained by the franchise ahead of the IPL 2020 auctions and will be playing his third season with Mumbai.
Suryakumar Yadav is now a finished product in every sense of the term to be included in the Indian senior team. However, his one-dimensional approach is working against him in getting a place in the XI. He is currently being picked in the India A side for their upcoming tour to New Zealand. Someone like a Kedar Jadhav or Shivam Dube is not as talented as Yadav but their all-round ability is helping them get a place in the side. 
Also Read: Epoch-Defining Decade For Indian Cricket- The Rise & Establishment As A Cricketing Superpower

In a scenario where the number four spot has been a constant subject of debate in the Indian cricket team since the last two years, the likes of Suryakumar Yadav, Manish Pandey and Sanju Samson are good options to count on in the future. The team management is now going through a problem of plenty where among the various options to choose from, they are not choosing the best. It is high time that the management understands the potential of these extremely talented cricketers before they lose their form or run out of age.