Here are the Similarities in PSL and IPL Finals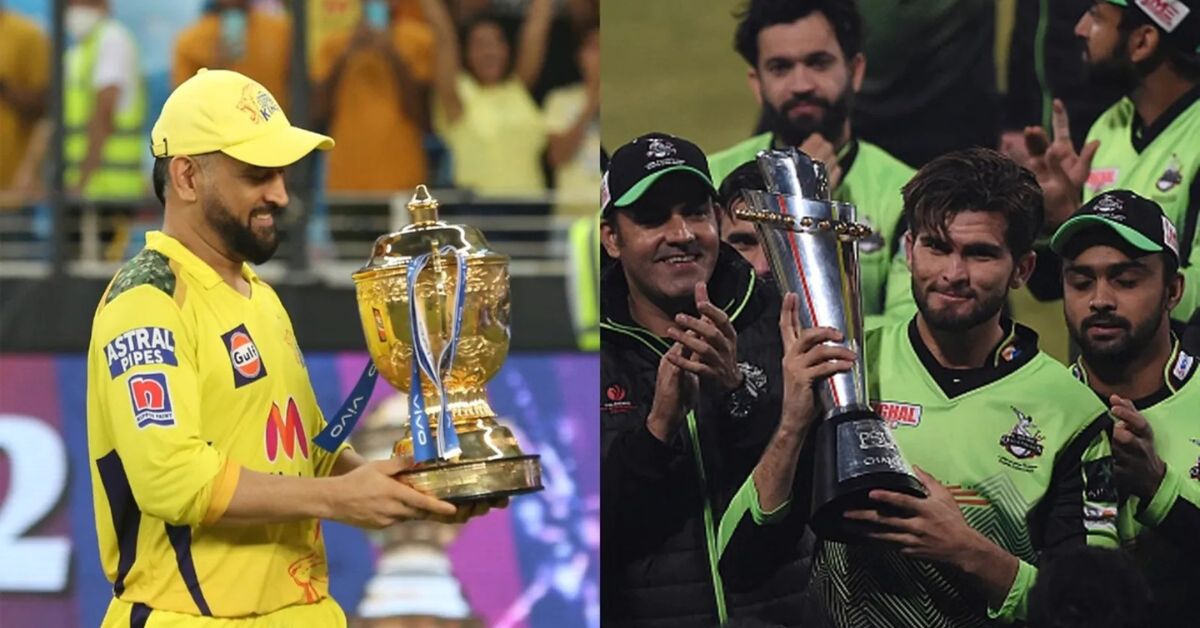 If you are wondering how similar and close both finals were, then stick around for some eye-opening statistical ride.
For starters, coincidently, four runs were required on the last ball of both the games. The only difference was that in first game which was played in Lahore's Gaddafi Stadium on March 18, the bowling side managed to secure a one-run victory, while in Monday's (May 29) game, batting side won by five wickets.
Similarly, both Chennai and Lahore, who won the toss, went on to lift the trophy.
The required runs in the last over are also very close, as MS Dhoni's Chennai required 14 runs to win, while Mohammad Rizwan's Multan Sultan needed 13 – which Lahore successfully defended.
On both occasions, the teams batting first scored 200 or more runs.
Moreover, in both matches, losing teams have a bowler, who was economical on the night, hadn't finished his spell. For Gujarat Titans, Noor Ahmed bowled three overs and conceded just 17 runs from his three overs and claimed two wickets, while Khushdil Shah bowled two overs in the game for Multan and conceded just 11 runs and picked up a wicket.
In both matches, all four teams have a batter went back to the pavilion without scoring a run or on a duck (Ms Dhoni (0) from Chennai, Rashid Khan (0) from Gujarat, Ahsan Hafeez (0) from Lahore, and Usama Mir (0) from Multan).
And lastly, two half centuries each were scored in both matches
Source:- aajenglishTv