Should we look closely into the criticisms of Mithali Raj's manager?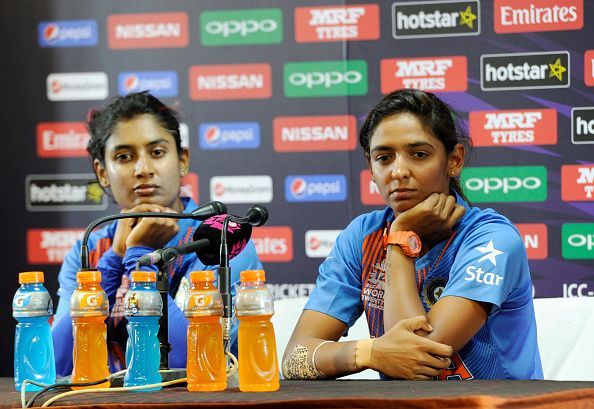 Even before India could recover from their demoralizing loss to England in the semi-finals of the ICC Women's World T20 2018, the Indian cricket fans have been forced to deal with another sour news.
Mithali Raj's Manager lashes out at Harmanpreet
The decision to drop India's most experienced batswoman, Mithali Raj, in India's all-important semi-final against did not go down well with several Indian cricket fans and experts alike. But it is Annisha Gupta, Mithali Raj's manager, who has really lost her cool on Indian T20I captain, Harmanpreet Kaur, for this rather unfathomable decision.
"Unfortunately @BCCIWomen believes in politics not sport. After witnessing what @M_Raj03 's experience could do in IndvIre it's shocking that they went with what pleases @ImHarmanpreet -a manipulative, lying, immature, undeserving captain," Annisha wrote on her Twitter account.
Annisha's reaction came after Harmanpreet expressed "no regrets" on dropping Mithali from the crucial game despite the loss. While she later deleted the tweet, Annisha took ownership of her comments and said defended her statements saying it "comes from the right place because I don't stand for unfair treatment."
A need to look closer into these criticisms?
Mithali Raj has expectedly not responded to these statements. But the question is should we look closely into the criticisms of Annisha Gupta or should they be simply brushed aside?
While there is no denying that Harmanpreet Kaur is a terrific batter and is one of the best hitters that Indian women cricket has produced. But there is no question, either, that the move to drop Mithali Raj in such a consequential game was truly bizarre. With 2283 runs, she is the most successful T20I batswoman of India by some distance. Even in the World T20, before being dropped, Mithali had scores of 51 versus Ireland and 56 versus Pakistan in back to back games.
So exactly why she was dropped all of a sudden in a pressure game, where her experience would have come in so handy, is indeed a question that the captain needs to answer. Mithali Raj certainly deserved better treatment than this and cricket fans are entitled to know the logic behind her axing. Harmanpreet cannot just shrug and say it was "decided for the team".
Clearing doubts and moving on
One hopes that there not even an iota of truth in the allegations made by Mithali Raj's manager. Because the Indian women's team is in good shape and performed exceedingly well to reach the semi-finals of the ICC World T20. A controversy like this would really dent the team.
A stalwart like Mithali would certainly have been disappointed at been dropped in such a big game. It would be prudent if the Indian women's team management clears the air with Mithali and then moves on ahead, together.