Shoaib Akhtar Slams PSL Franchise Owner After Later Makes 'Ridiculous Claims'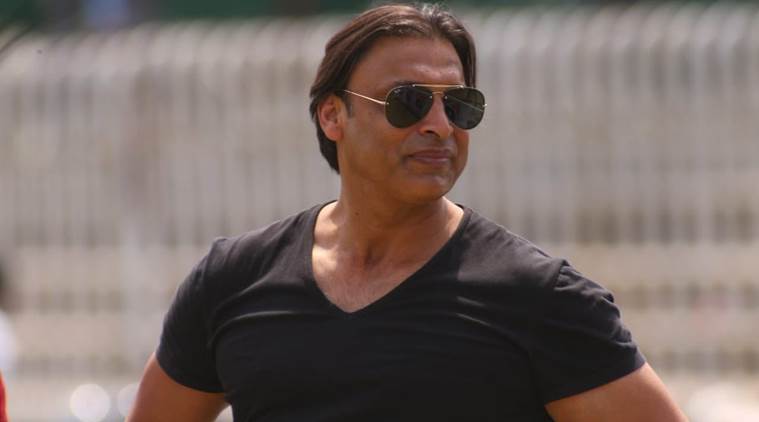 Former Pakistan fast bowler Shoaib Akhtar has blasted Javed Afridi, the owner of PSL franchise Peshawar Zalmi, after the latter said that the tournament could have continued for another 48 hours. The PCB postponed the PSL 2020 with the knockouts to be played in the wake of the widespread effect of coronavirus. The virus has brought the entire sporting fraternity to a standstill.
Afridi had said he was in favour of holding the knockout games. Peshawar was one of the four teams which made it to the semi-finals.
Also Read: PSL 5 Curtailed After 14 Overseas Players Quits Tournament
"I back the decision to postpone the league but on a personal note I was in favour of holding the remaining matches as well. While we were discussing this issue in meeting with other PSL franchises and PCB, I raised the point that it is just a matter of 48 hours, so let the PSL conclude in a better way," Afridi was quoted as saying by ProPakistani.pk.
Shoaib Akhtar Hits Out at Peshawar Zalmi Owner
Meanwhile, this suggestion by the Peshawar Zalmi owner has not gone down well with Akhtar, the former Pakistan pacer.
"One of the team owners is still saying that these remaining matches should also have taken place. Imagine if this outbreak had spread in the stadium, be it Karachi or Lahore," Akhtar was quoted as saying by ProPakistani.pk.
"Honestly, it was a stupid mistake by the PCB to continue the league. Also, I'm pretty sure that they would have kept it running if the case had not emerged. PCB was late about six days with regards to the suspension of the league. Putting people at risk was not a sensible thing to do" Shoaib Akhtar further added.
Also Read: PSL 2020 Postponed by PCB Amid Coronavirus Row
Several foreign players had decided to quit the tournament in the build-up to the tournament being cancelled. A total of 219,345 confirmed coronavirus cases have been reported so far as per a report by Worldometer. While the virus has resulted in 8,969 death cases, a total of 85,745 patients have been recovered as well.