Shakib Al Hasan: Things You Didn't Know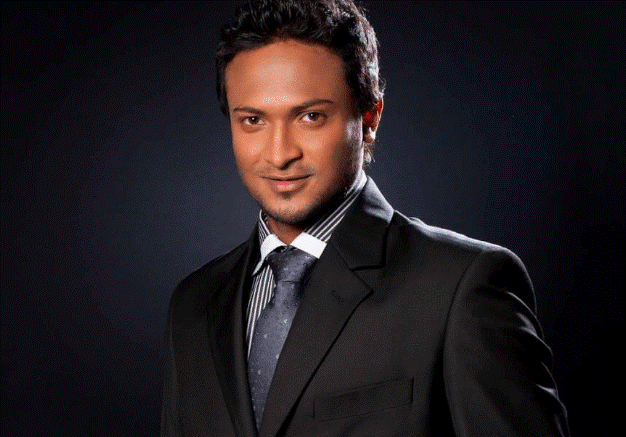 It is difficult to find a person who doesn't know all-rounder cricketer Shakib Al Hasan. On 6 August 2006, he debuted in the first one-day international against Zimbabwe. Since then, his popularity has grown rapidly due to his offensive left-handed batting style.
Not only that, he has controlled the slow left-arm orthodox bowling that made him one of the greatest all-rounders of all time. However, Shakib Al Hasan has played a large number of domestic and international T20 franchise cricket leagues, including IPL, BPL, CPL, and PSL.
Playing in these leagues, he has garnered international acclaim for Bangladesh. Read this entire context to discover more such things about Shakib Al Hasan that you may don't know.
A Short Biography of Shakib Al Hasan
Shakib Al Hasan is a Bangladeshi international cricketer also known by numerous names such as Saqibul Hasan, Moyna, and Faysal. On 24 March 1987, he was born in Khulna. However, his father was a good football player, and he wanted his son to be one too. But Shakib started playing cricket at an early age and was widely acclaimed.
Even at a very young age, he earns a fair amount of money by hiring village tournaments. After that, he has come a long way with cricket. At present, Shakib Al Hasan net worth is estimated at $40 million, and his annual salary is reported at $4.5 million. This salary comes from salary, bonuses, endorsements, and contracts.
Shakib Al Hasan: Things You Didn't Know
Shakib Al Hasan has a large number of things that most people don't know. For that, here we have demonstrated some significant things about Shakib Al Hasan, the wily Bangladesh all-rounder.
About the Shakib Family
Shakib Al Hasan was born in Magura, Khulna, Bangladesh. Her father's name is Khondoker Masroor Reza, a good footballer. And his mother's name is Shirin Reza, who is a housewife. Shakib has a sister named Jannatul Ferdous Ritu. In December 2012, he married Umme Ahmed Shishir and had their first daughter Alayna Aubrey Hasan on 8 November 2015. Now he has two daughters and one son.
Education Qualification
Shakib Al Hasan did his school life in Bangladesh Krira Shiksha Pratisthan. After that, he made his Bachelor of Business Administration (BBA) from the American International University of Bangladesh.
Cricket Introduction
Shakib Al Hasan started playing cricket in different villages and teams at an early age. In one match, he impressed an umpire who arranged him to practice at Islampur Para Club, a Magura Cricket League. After that, Shakib Al Hasan took training for six months in Bangladesh Krira Shiksha Pratisthan.
Under-17 Debut
In 2003, Shakib Al Hasan played his first under-17 debut in the ACC under-17 cup against the UAE under-17s. He bowled 3-18 in 8 overs with two maiden overs in that match. Shakib played his first-class debut for Khulna in May 2004. In that match, his bowling figure was 0/116 of 30 overs in 1st innings and 3/92 of 28 overs in 2nd innings. And also, his batting score was 13 of 11 in the first innings and 16 of 43 in the second innings.
Under-19 Debut
Shakib Al Hasan played his first under-19 match in November 2005 against India Under-19 in the Afro-Asia Under-19 Cup. In that debut, he scored 24 by 23 balls, and the bowling figure was 2/26 in 10 overs with two maidens. He played five matches in that tournament, scored 138, and got five wickets.
International ODI Match Debut
On 6 August 2006, Shakib Al Hasan made his first ODI international debut against Zimbabwe at Harare Sports Club. He played a crucial role in Bangladesh's victory in that match, scoring 30 runs and wicket Elton Chigumbura. This wicket was his first ODI international wicket.
The Top Brass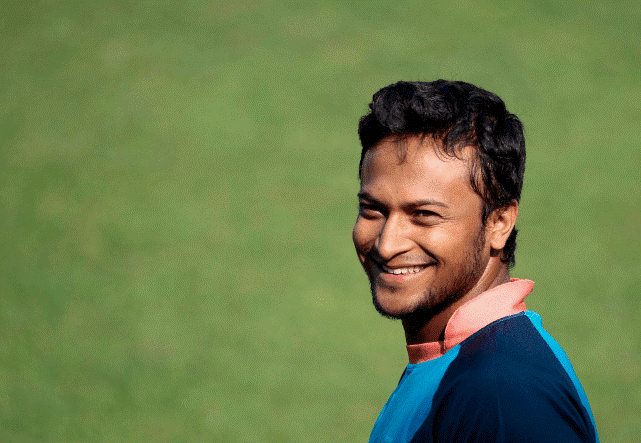 Shakib Al Hasan was a threat with the bat to any bowler for his aggressive batting style. On the other hand, his wily spinning bowls ensured that he would give fewer runs if not picking up wickets. For that, in 2005, he was classified No.1 all-rounder in all three formats (Test, Twenty20, and ODI) by ICC.
Domestic and T20 Franchise
Shakib Al Hasan has played for Khulna since 2004 domestically. Then, he played for Worcestershire in England for a few months in 2010. He was the Bangladeshi player who represented an English country cricket team. In addition, in 2011, Shakib contracted with the Kolkata Knight Riders. And the next year with Sunrisers Hyderabad. Not only that, when the first season of the Bangladesh Premier League started, he played as a captain for Khulna Royals Bengals. And in the 2nd season of the Bangladesh Premier League, he played for the Dhaka Gladiators.
National Icon
Shakib Al Hasan is one of the best cricketers to take ten wickets and score a century in a Test match. This achievement brought him numerous awards, world and Asian XI proposals, Wisden credit and represents him as a national icon.
Captaincy and Vice-Captaincy
In June 2009, Shakib was appointed vice-captain of the Bangladesh cricket team when Mashrafe Mortaza replaced Mohammad Ashraful as a captain. Shakib takes captaincy while Mortaza gets injured in the first test of Bangladesh vs. West Indies in July-August 2009. Since then, he has played around 50 ODI matches as Bangladesh cricket team captain, where 23 matches won, 26 matches lost, and one match draw.
Brand Esteem
Shakib Al Hasan is known as the Poster Boy of Bangladesh. This is because he is not only a cricketer but also an ambassador for numerous investments and businesses. Shakib started a business through a restaurant and expanded his business into stocks, plants, cosmetics, travel, and various sectors. In 2006, he established a squash and crab farm on 14 acres in Shyamnagar Upazila, Satkhira.
Disciplinary Issues
In October 2010, the referee warned Shakib Al Hasan in the fourth one-day international against New Zealand. The reason is that he ran towards the screen in an aggressive attempt and threatened to hit the offender with the bat. Besides, he was banned for three one-day international matches and fined BDT 300000 for offensive pointing towards his crotch during the live telecast. This happens during the ODI against Sri Lanka in Dhaka in the Bangladesh dressing room.
International Ban
Shakib was banned from all cricket for eight months due to his severe attitude problems on July 7, 2014. He was also banned from participating in foreign tournaments until December 31. As a result, he dropped from the Bangladesh tour of the West Indies. Later, the BCB reduced his prohibition to three and a half months. On 29 October 2019, Shakib was banned again from all formats of cricket by the International Cricket Council for one year for violating the ICC Anti-Corruption Code. And finally, on 29 October 2020, he was able to back international cricket.
How Much Is The Net Worth of Shakib Al Hasan?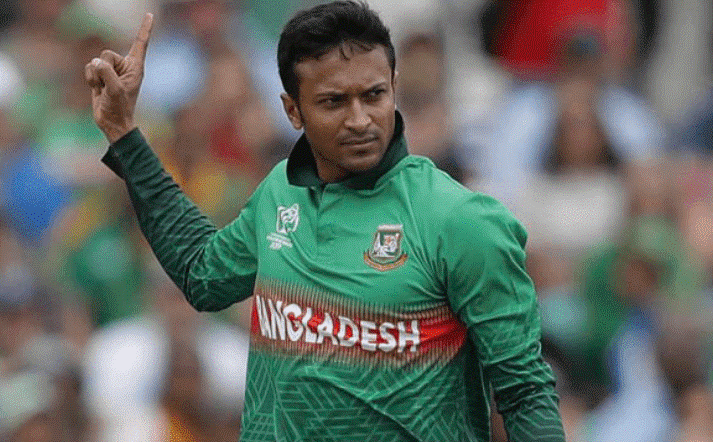 The main source of Shakib Al Hasan is playing cricket. Along with cricket, he has several businesses such as restaurants, garments, crab farms, and many more. In 2021 the net worth of Shakib stands approximately $40 million. And the previous year (2020), his net worth was $38.5 million. His salary is reported at $4.5 annual, which is increased as an A category all-rounder player in Bangladesh. Besides, he earns money from bonuses, endorsements, contracts, and so on.
Conclusion
Shakib Al Hasan is regarded as one of the most notable cricketers in the world for his aggressive batting style and outstanding spin balls. That's why he was ranked all-rounder in three formats. For this achievement, Shakib had to go through a long journey. Now, he has played a crucial role in representing Bangladesh by achieving numerous records in the last ten years. However, some people you will get don't know many things about Shakib Al Hasan. For that, through this context, we have tried to demonstrate some crucial things about Shakib Al Hasan.