Root may miss first Test against WI, Stokes could be captain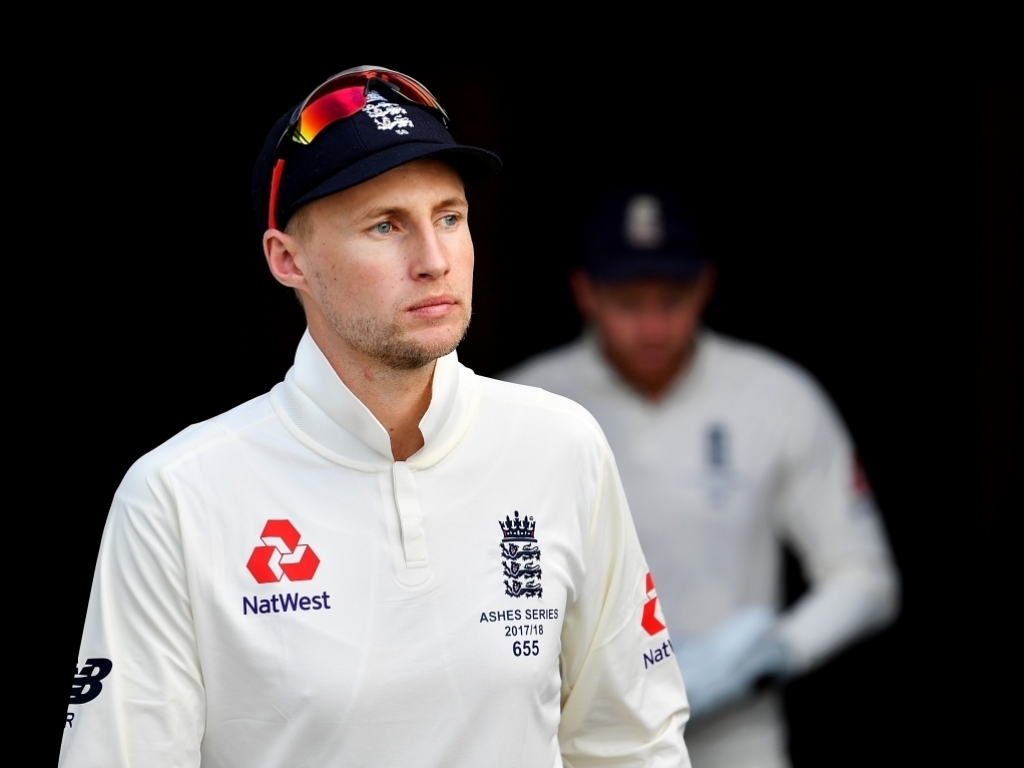 After waiting and waiting for a resumption of international cricket following Covid-19, there is now a very real possibility that England captain Joe Root may miss the first Test against West Indies at the Ageas Bowl next month.
His wife, Carrie, is due to give birth to their second child at the start of July and the first Test in Southampton will begin, subject to government approval, on July 8. Quite understandably, Root says he will be at the birth come what may and if that rules him out of the Test, Ben Stokes, as the team's vice-captain, would therefore lead England for the first time.
According to Cricket Archive, Stokes has only captained three matches in his career, one for Durham under-17s and two for Durham's academy. His record stands at won one, lost one, drawn one. Although he has never captained his country, he has been Root's Test vice-captain for two spells either side of the Bristol incident. He reclaimed the deputy's armband last July ahead of the Ashes.
It is an intriguing possibility even if it is likely to be for just one, or at most, two matches this summer. As a player, Stokes has obvious cricketing intelligence and seeing how he brought that intelligence to bear as captain would be fascinating.
How would he try to make things happen, how would he implement various plans, how would he respond to the challenges that came his way? Perhaps things wouldn't be all that different given he works closely with Root now as vice-captain. Or perhaps they might.
There is little doubt that Stokes has leadership qualities. While Root and Eoin Morgan are captains of England, Stokes is the beating heart of the squad, leading by example, raising standards, holding his teammates to account, seizing the moment. It's evident in the way he reacts to different situations within matches that he has a fine feel for the game. He is also in the form of his life. The individual ingredients of a fine captain are certainly all there.
"I think if Ben was captain he would be fantastic," Root said. "One of his great qualities as vice-captain and as a leader is he sets the example, the way he goes about his training, how he wants to bowl in difficult circumstances, the way he stands up in different scenarios with the bat.
"He drags people with him and gets the best out of the players around him. I think that's a great quality to have as a leader and something he can take into captaincy if he was to get the opportunity. I could see him doing a very good job."
Any elevation to the top job this summer would, of course, be temporary. Root, nearly three years into the job, is not finished yet. But longer-term, when Root either decides he has had enough or is moved aside, Stokes, provided he maintains form and fitness and wants the job, will be one of the leading candidates to become England's next Test captain.
The complicating factor here is that Stokes is a genuine all-rounder. He already plays pivotal roles with bat, ball and in the field across all three formats for England. Adding the captaincy to his plate too would be some challenge. You sort of feel that if anyone could manage it, Stokes could but that would not, by any means, be certain.
When considering Stokes as Test captain, Ashley Giles and the ECB's management would have to review the potential risks and rewards. On the one hand, Stokes loves nothing more than a challenge, the chance to prove himself and win games for England. The captaincy might lift him up to even greater heights. And what heights they would be. On the other hand, it may prove too much and detract from his performances. Would it be best instead to leave him be and, in management speak, let him lead without a title?
With Root, there was a short term bounce in his returns with the bat when he took over as captain. He scored a double century against South Africa at Lord's in his first match but things have become harder as time has wore on. As captain, Root currently averages 42.92 compared to 52.80 back in the ranks. Over time, the job takes its toll and given the rare gifts that Stokes possesses, the risk that England might sacrifice them by giving him the captaincy is one they will have to consider.
"People will always look up to him and want to play for him, whether captain or not," said Root. "But especially as captain he'll have people wanting to play for him and short-term he'd be a huge success. Until you get the opportunity to do it longer, you just never know, it might be a huge success. I wouldn't put it past him.
"Throughout his career he's always responded well and Test captaincy is more than just a bit of added responsibility. Over time it does take a lot out of you but he's a very impressive player and man in our dressing room. I'd never say Ben Stokes can't do anything."
Similar was said about Sir Ian Botham and Andrew Flintoff of course, two of the most comparable cricketers to Stokes, both as all-rounders and in terms of their on-field attitudes, of the last fifty years, and yet both had disappointing records as captain. Botham, whose batting fell off a cliff as captain, led England for 12 Tests and failed to win any of them. Flintoff won two of his eleven Tests as captain and was a pale imitation of himself during the 2006/7 Ashes whitewash in Australia.
Stokes is, of course, not Botham or Flintoff. It is quite possible he would both manage to lead England strongly and retain his form. But the risk that the captaincy would have an adverse affect on his returns as a player cannot be discounted. At some point, if Stokes wants the job and it becomes available, the ECB are likely to have to make a difficult call.
Source: Cricbuzz