Record-Breaking Debut: Johnson Leaves the Hundred Awestruck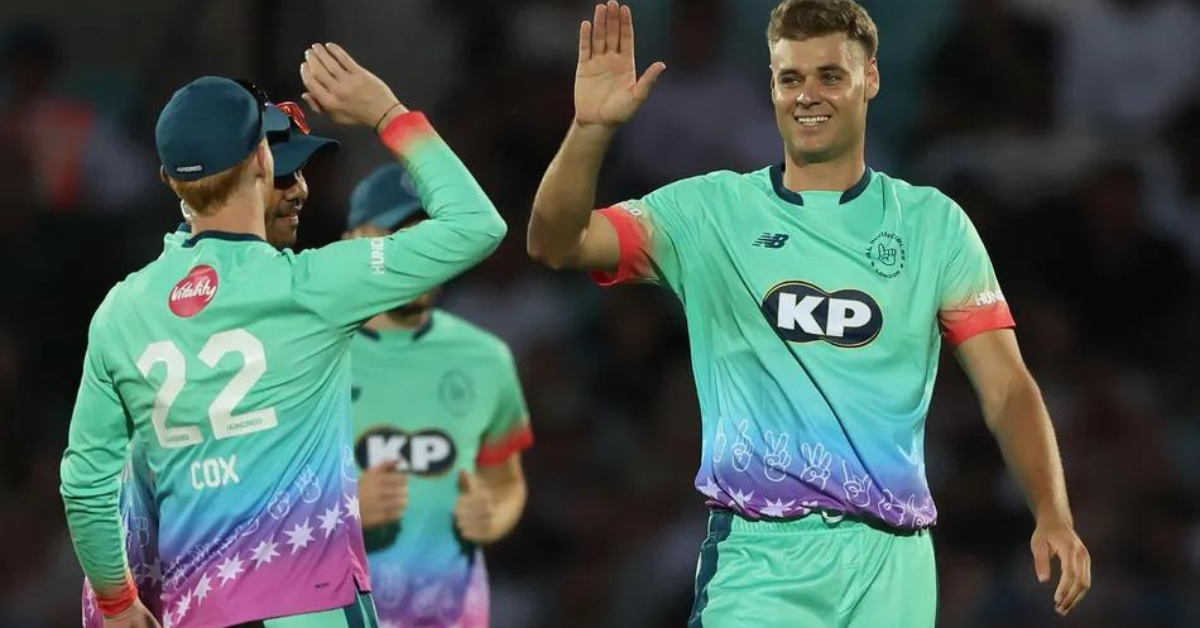 A star is born! Spencer Johnson, the breakout fast bowler from South Australia, has etched his name into the annals of cricketing history with a sensational debut in the UK Hundred. Setting the stage ablaze, he carved a trail of devastation, securing figures of 3 wickets for just 1 run – a feat that leaves the cricketing fraternity in awe.
This remarkable achievement comes on the heels of an eventful week for Johnson, as he earned his place in Australia's squad for the upcoming T20I series in South Africa. However, it was Wednesday night (UK time) that saw him shine for the Oval Invincibles, making an emphatic entry into the UK Hundred arena.
In a scintillating display, Johnson sent down 19 dot-balls out of a maximum 20 deliveries, showcasing his mastery over line and length. This impeccable spell left heavyweights like Jos Buttler and Phil Salt in his wake. The cricketing world couldn't help but take notice, and whispers of a potential international debut began to ripple.
The Oval Invincibles rode on Johnson's prowess to secure a commanding 94-run victory over Manchester Originals – a triumph made even sweeter by the record-winning margin. As the Invincibles posted a formidable 186 while batting first, Johnson's magic began to unfold. His first five balls conceded no runs, while the next five yielded a mere single to Buttler. The second half of his spell saw a relentless barrage of ten deliveries, resulting in three wickets, including two bowled dismissals.
With this astounding performance, Johnson etched his name into history, carving out the most economical 20-ball effort in the Hundred's three-season history. In a post-match statement, the left-arm firebrand expressed his disbelief and joy. "I'm speechless, not really sure what's going on," he exclaimed. Battling past injuries and challenges, Johnson's journey to this point has been marked by resilience. At 27, he now stands at a crossroads of recognition, relishing his cricketing journey with an air of gratitude.
While he missed out on the player of the match accolade – a tribute bestowed upon teammate Heinrich Klaasen for his explosive 60 off 27 balls – Johnson's maiden appearance in the UK has undoubtedly left an indelible mark. This remarkable debut journey, guided by the hands of coach and compatriot Tom Moody, paints the canvas of Johnson's cricketing odyssey with shades of promise and potential.