Qatar T10 League 2019, Match 3: Desert Riders vs Swift Gallopers Preview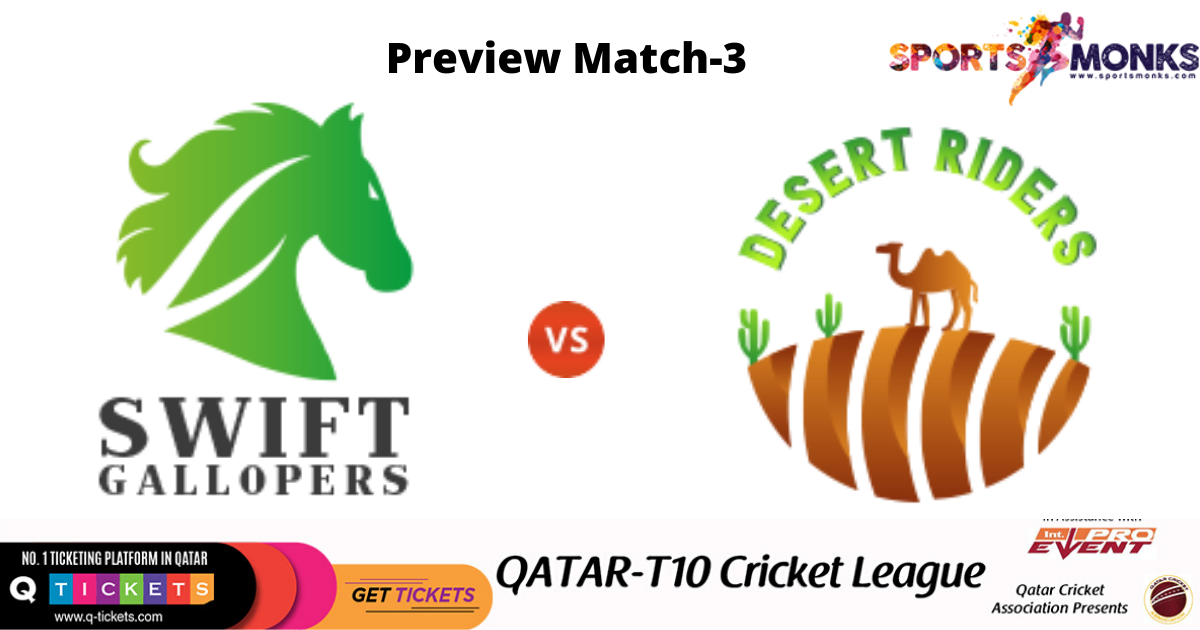 Desert Riders and Swift Gallopers face off in the third and final match of the second day after the encounter between Falcon Hunters and Heat Stormers. This will be the first match for both the franchisees in the Qatar T10 League. 2019.
While batting is the strength of the Swift Gallopers in the Qatar T10 League 2019, bowling is Desert Riders' strength. Imran Nazir, Luke Wright, Shafiqullah Shafaq. Chirag Suri and Danza Hyatt form the core of the batting group. The fans at the Asian Town International Cricket Stadium can be treated to some good strokeplay if both Nazir and Wright get in the groove for the Gallopers. Down the order, the likes of Ansh Tandon and Richmond Mutumbami can provide the finishing touches to the innings.
The Gallopers batsman will have to face two potent pacers in Sohail Tanveer and Oshane Thomas. While Tanveer is all about experience, Thomas will bring his raw pace along with him. Tanveer and Thomas will also get support from Bangladesh pacer Shahadat Hossain who will bring his own experience into play.
Also Read: Qatar T10 League 2019 Teams, Squad & Players List
Both Deserts and Gallopers have six Qatari national players in their squads for the Qatar T10 League 2019. However, the similarity that binds them together is the lack of experience at the international level.
As far as the batting of the Riders' is concerned, Khurram Manzoor, Pakistan top-order batsman will have to shoulder most of the responsibilities. UAE batsmen CP Rizwan and Amjad Khan are the other batters who will share the responsibilities with Manzoor.
With the Qatar T10 League 2019 going along, more and more fans are expected to come into the stadium to watch the matches. The support of the fans will be equally important for the teams to get the motivation to perform in front of a big crowd
Also Read: Qatar T10 League: Key Players to Watch in All 6 Teams
One major talking point which might come up as the tournament is that most of the Oman cricketers participating in the tournament are 30 years or above. With the format being a fast-paced one demanding players to be fit, the fitness of the Qatar players will be tested in the tournament.