Qatar T10 League 2019, Match 13: Falcon Hunters vs Pearl Gladiators Preview And SportsMonks Fantasy XI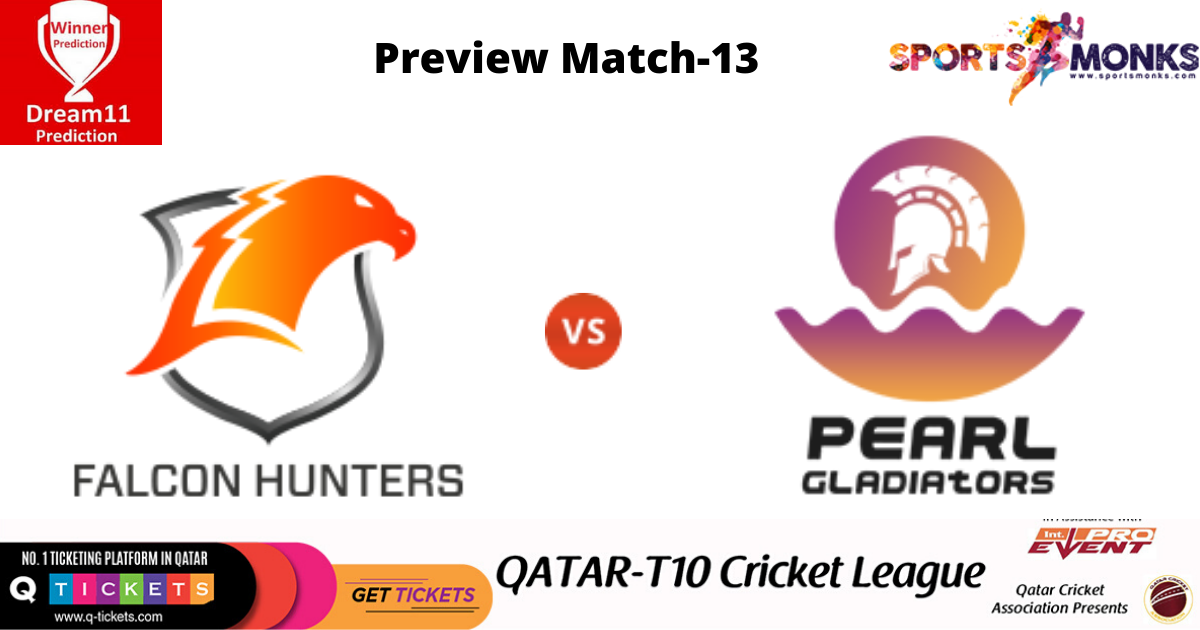 The Qatar T10 League has seen 11 matches being played so far in the tournament with the competition increasing with every passing game. The Falcon Hunters and Pearl Gladiators play back to back games in two days and this time face each other in the competition. The Hunters won their previous match against the Flying Oryx by 10 wickets as they had just 46 to chase. 
Salman Butt (20) and Hashim Amla (22) did the needful as the Hunters won the match inside 5 overs. The Hunters bowlers put up a really promising performance in their last game. Medium-pacer Ahmed Butt picked up three wickets to break the backbone of the Oryx batting line-up. This particular bowling performance from the Hunters bowlers will certainly make the other teams take notice in the Qatar T10 League 2019. The Hunters are on level terms with Swift Gallopers with six points from four games. Four of the six teams have played four matches so far. 
Also Read: Qatar T10 League 2019, Match 10: Swift Gallopers vs Pearl Gladiators Preview And SportsMonks Fantasy XI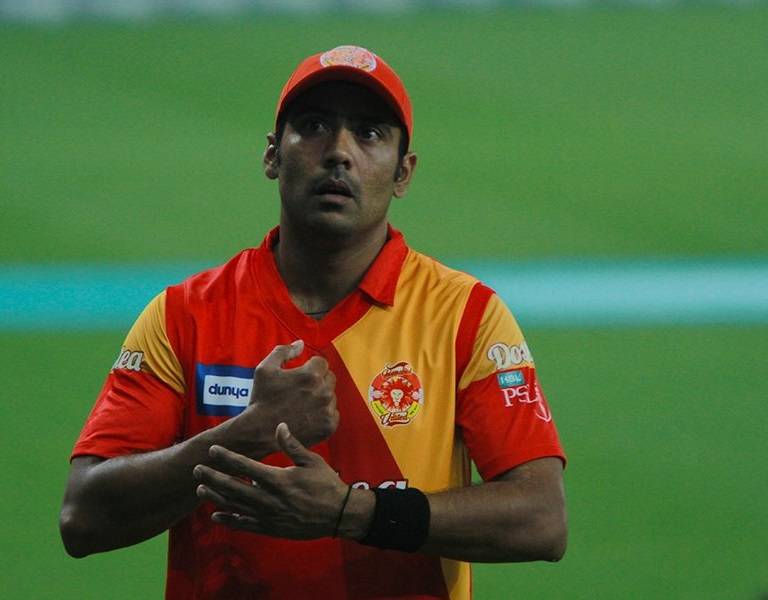 The Gladiators, on the other hand, lost their match against the Swift Gallopers as well. Chasing 116 to win they were bowled out for just 67. After yet another defeat, the Gladiators are still lying at the bottom of the points table and the chances of them making the final four looks tough unless they win by big margins in the final two games of the Qatar T10 League 2019. They were led by Mohammad Sami in their last game as they went into the match with a bowling-heavy team. Still, they gave away 115 runs and looked rusty on the field. 
With the bat they had a forgettable outing and they would like to make amends against the Hunters and win the match more importantly.
Seeing two games with scores of over 100 comfortably set and the other teams failing to chase it down, it is safe to say that the teams are now winning based on their quality and not any other factor in the Qatar T10 League 2019.
The pitch as always will be supporting the batsman at the Asian Town stadium in Doha and it is upto the bowling team as to how less they can restrict their opposition.
Also Read: Qatar T10 League 2019 Schedule, Teams, Match Timings and Venues

Meanwhile, here is the SportsMonks Dream XI team for the game.
Afsar Zazai, Shoaib Maqsood, Salman Butt, Hashim Amla, Umar Akmal, Karim Sadiq, Shoaib Hafeez, Mohammad Sami, Ajantha Mendis, Murad Khan, Saad bin Zafar