Phil Foden's Performance Against Scotland"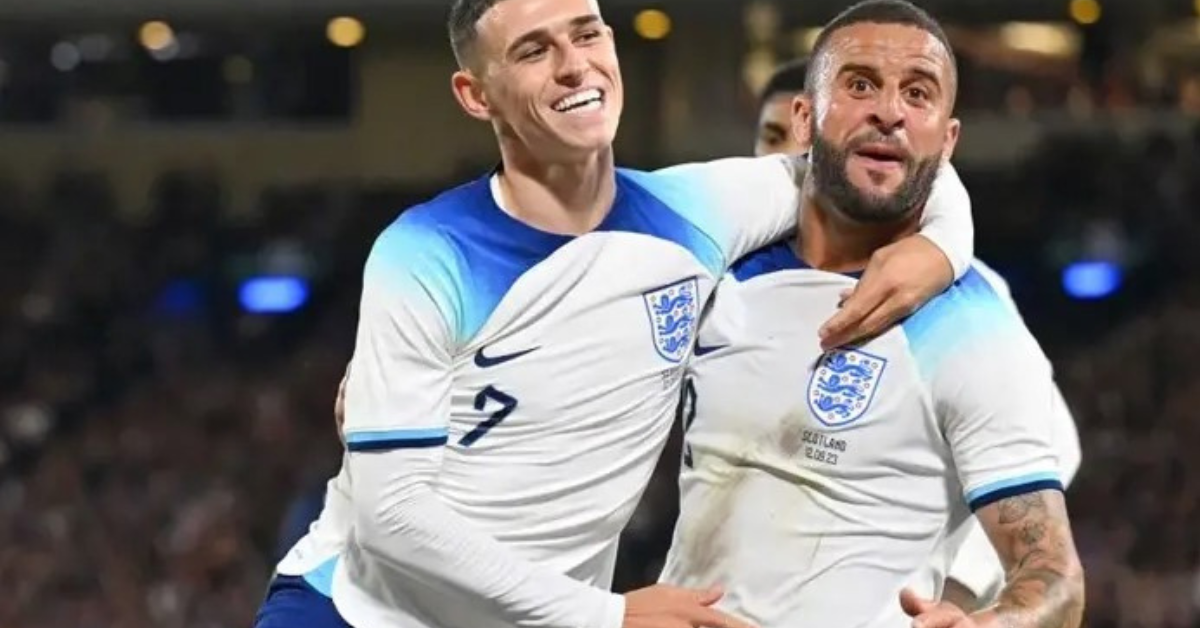 Phil Foden's Performance Against Scotland"
Pundits and Press Hail Phil Foden's Outstanding Performance Against Scotland
In the wake of England's impressive 3-1 victory over Scotland, the spotlight shines brightly on Manchester City's star, Phil Foden. His sublime display during this historic clash, commemorating the 150th anniversary of the two nations' first meeting, has garnered effusive praise from pundits and press alike.
Foden's defining moment came in the 32nd minute when he broke the deadlock, scoring a crucial goal that set England on the path to a remarkable win. His deft touch from a Kyle Walker assist showcased his exceptional talent and ability to seize crucial opportunities.
Jill Scott, a former City and Lionesses star and part of Channel 4's coverage team for the game, left no room for doubt about Foden's importance to the national side. She emphasized, "I was so happy that Phil got his goal. I said (before the game) that you need him on the pitch because he's such an exciting talent. His goal definitely highlighted it."
Ian Ladyman, writing for the Daily Mail, provided valuable insight into the expectations surrounding Foden. While acknowledging the insatiable desire for more from the young talent, Ladyman pointed out that Foden's performance had certainly met with approval from England's management. It's evident that Foden's contributions go beyond scoring goals; he embodies the promise of English football.
Over on Sky Sports, Nick Wright shared his observations about Foden's remarkable performance and his partnership with midfield colleague Jude Bellingham, who netted England's second goal. Foden's positioning on the right flank, as envisioned by manager Gareth Southgate, proved to be a masterstroke. From this position, he combined his signature nimble footwork with effective ball delivery. Southgate's strategic choice allowed Foden to flourish, demonstrating his adaptability and prowess on the field.
Wright noted, "Perhaps there is a future for Foden centrally, after all. For now, though, there seems little reason to move him. Not when he can perform like this from the right – and not when England already have Bellingham rampaging through the middle to such devastating effect."
In conclusion, Phil Foden's outstanding performance against Scotland has captured the admiration of pundits, journalists, and fans alike. As he continues to mature as a footballer, his contributions to both Manchester City and the English national team are poised to become increasingly significant. With accolades and recognition pouring in, Foden's journey is one to watch, and his potential knows no bounds.
For more related updates visit our official website .
By- Sahiba Suri