Pat Cummins says Australia have no regrets over Jonny Bairstow's dismissal, will do it again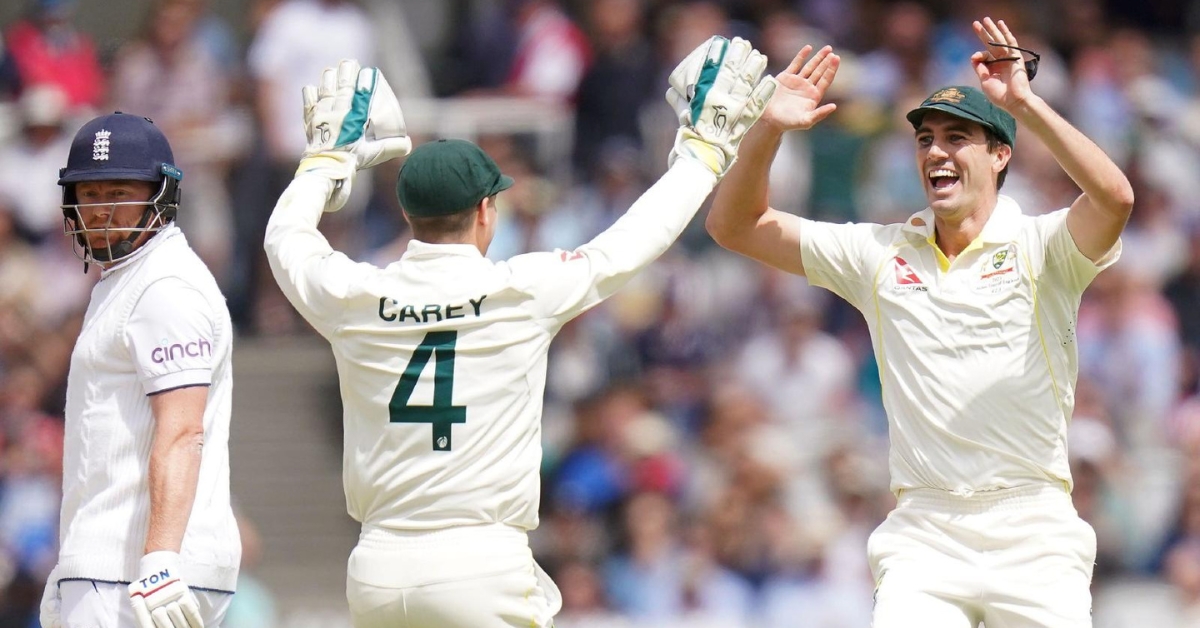 Australia skipper Pat Cummins would be asked on Wednesday if he has had time to reflect back on how things went by in the heat of the moment at the Lord's Cricket Ground on Sunday when Alex Carey stumped out Jonny Bairstow after the latter had left the ball to the Aussie keeper and presumed it was dead.
Ahead of the Headingley Test, the visiting skipper made it clear, pleasing or 'shusshing' critics and the English fans isn't something he thinks of as the 'aim of playing cricket'.
"There's been talk about the underarm incident this week. That was in the 1970s. How far do you want to go back? We've all moved on. As I said the other day, the team did nothing wrong. We're all comfortable," Cummins told reporters.
Would he and his team do it all over again if having the opportunity to? "Yeah." As Australia took a 2-0 lead in the five-match series on Sunday, world cricket would be split into two following an incident in the first session of the final day.
England looked in the groove to chase down 371 at Lord's, despite losing five wickets, thanks to what was only a third 150 plus score for Ben Stokes in Test cricket.
Australia and England are reloading their bowling attacks for what's expected to be a raucous third Ashes test at Headingley from Thursday.
At the other end, leaving alone the final ball of the 52nd over, Bairstow almost instantly vacates the crease and starts moving towards his partner. He thinks the ball is dead, but Alex Carey ensures his underarm throw hits the stumps and the Australians start celebrating. Bairstow looks perplexed. The third umpire, Marais Erasmus has a check and deems the Englishman out. A few words are exchanged between the two sets of players in the middle.