Pakistan versus Australia semifinal: Clash of teams with turnaround stories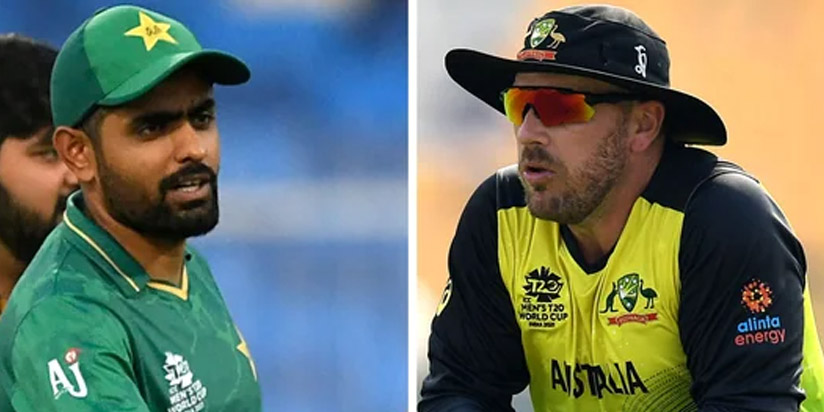 Both sides weren't given much chance coming into the tournament, but now face off for spot in the final.
Narratives change quickly in sport. Only about a month ago, Pakistan cricket was smarting over twin pull-outs. Their preparation for the T20 World Cup, which had only a National T20 league to fall back on, was viewed as inadequate. Now, five wins on the spin later, they are considered title favourites.
Something similar is applicable to Australia too, the fallen giants across formats (over the last couple of years) who haven't yet won the T20 World Cup. Very few people gave an 'ageing' Australian team a chance and the clamour grew after England hammered them in the group phase. Now, in the semifinals, their experience is being talked up.
Aaron Finch addressed this with a hint of sarcasm. "It's interesting how the narrative can change really quickly. About 10 days ago, our team was too old and now we are an experienced team. That's just how it all gets portrayed. From day one, I have had a real lot of confidence in the way that we have gone about this with the squad that we have got. I don't think that we have exceeded our expectations whatsoever," the Australia white-ball captain said at the pre-match press conference.
If Australia had to deal with the negativity factor to start with, Pakistan's challenge was tougher. Unwittingly, Ramiz Raja put additional pressure on the team, asking the boys to win the T20 World Cup to make a statement. The Pakistan Cricket Board chairman spoke from the disappointment of twin snubs, New Zealand and England cancelling their tours. But this gave Babar Azam and company very little margin for error. Facing India in the opening game raised the degree of difficulty; Pakistan's no-win record against India in World Cups until this tournament was the monkey on their backs.
Ahead of the semifinal in Dubai on Thursday, Pakistan's batting consultant Matthew Hayden described the dressing-room atmosphere before the India game. By his own admission, he never felt such pressure in a dressing room despite being part of many Ashes series. A resounding 10-wicket victory was achieved and as Hayden said: "Everything went upwards from there."
Source: Indian Express